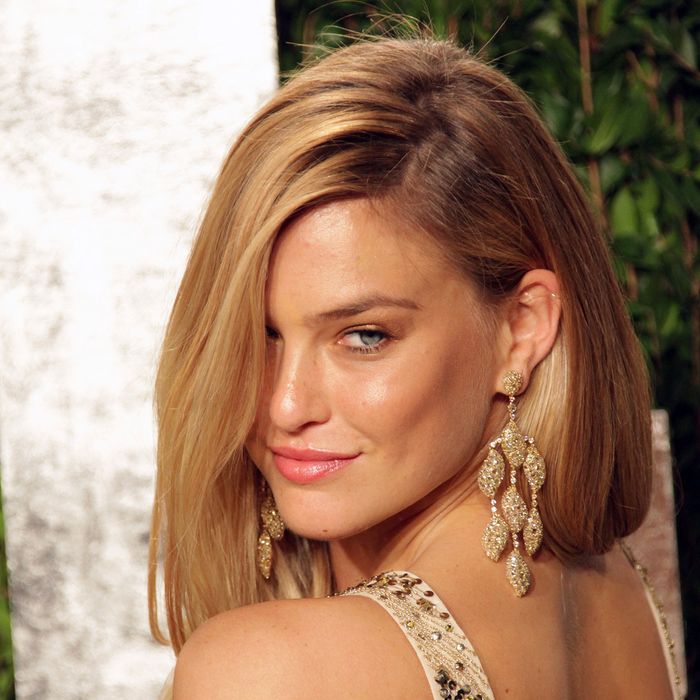 Bar Refaeli.
Photo: Buchanan / Splash News
Bar Refaeli's appearance in a new pro-Israel campaign has prompted an official letter from the Israeli Defense Forces to the Foreign Ministry complaining about Refaeli's lack of military service. Israeli law requires all citizens over 18 to enlist — women must serve for two years, men for three — but Refaeli managed to avoid conscription in 2007 by briefly marrying a family friend so that she could continue her modeling career. The IDF has denounced Refaeli before, but they resumed their complaints on Sunday when Refaeli's new ads came out.
An excerpt of the IDF's letter, from the Times of Israel:
The choice of a representative who did not serve in the military as an official presenter on behalf of Israel, conveys the message that we ignore and forgive evasion of enlistment, and encourages identification, among youths of both sexes, with the success of those who did not enlist … The IDF has been operating, in the last few years, in a variety of ways, to strengthen the value of IDF service, and to fight the phenomenon of enlistment evasion, in order to preserve the societal value that sees the IDF as the people's army.
The Foreign Ministry subsequently defended Refaeli in a statement:
Refaeli is considered one of the most beautiful women in the world and is widely recognized as an Israeli … There is no reason to bring up the past when it comes to a campaign of public diplomacy of this kind.
And finally, Refaeli defended herself on Instagram, posting this sentence in Hebrew along with a banner that called on Barack Obama to free jailed Israeli spy Jonathan Pollard:
You can use the clip for the Foreign Ministry or drop it, but my Instagram feed has more readers than Israel's most popular newspaper [Yedioth Ahronoth]!
Sure, laws and precedents are important, but we can all probably agree that Refaeli is much more useful to Israel as a model than a soldier.