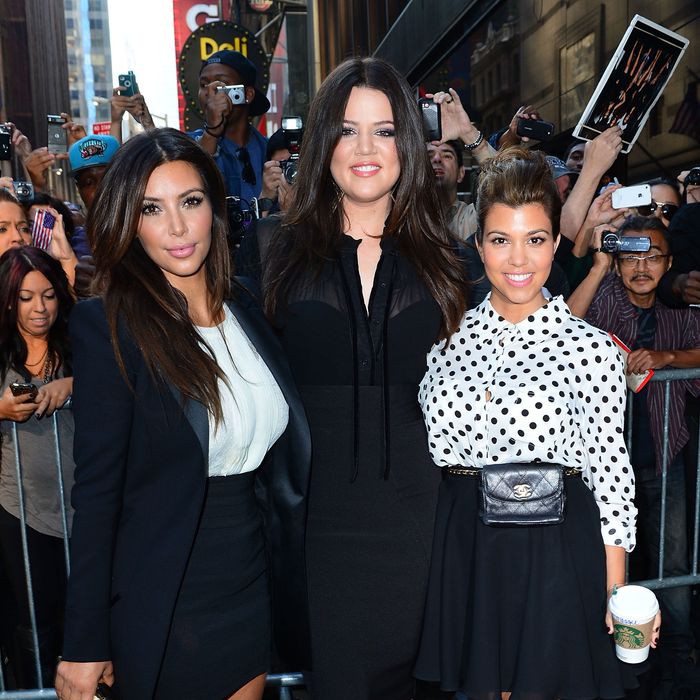 Kardashians.
Photo: James Devaney/WireImage
California judge Audrey Collins has ruled against the Kardashians' makeup label, Khroma, in a trademark infringement lawsuit filed in December by a Florida-based beauty brand called Kroma. (See, it is confusing.) Collins issued a preliminary injunction that blocks future sales of the Kardashians' products, reports WWD. This means that Boldface, the licensing company behind the Kardashians' makeup brand, won't be able to restock items in any of the thousands of stores that carry them.
This decision comes at a particularly inconvenient time, because Khroma is on the brink of a massive expansion. Up until now, the products were exclusively carried by Ulta, but later this month the brand was scheduled to hit shelves at Duane Reade, CVS, Sears, and other mainstream drugstores. Now Boldface won't be able to ship the products at all. Just imagine all that languishing bronzer.
As for the Kardashians themselves: They'll be just fine, of course. They've already gotten a $1 million advance for the project, so the only thing they'll miss out on is future royalties, which were roughly expected to fall between $4.7 and $5.2 million per year — no biggie. Unsurprisingly, Khroma was selling well up until now, raking in $1.526 million in just its first month of existence. 
Given the millions of dollars at stake here, it seems likely that Boldface will appeal Judge Collins's decision. Stay tuned.