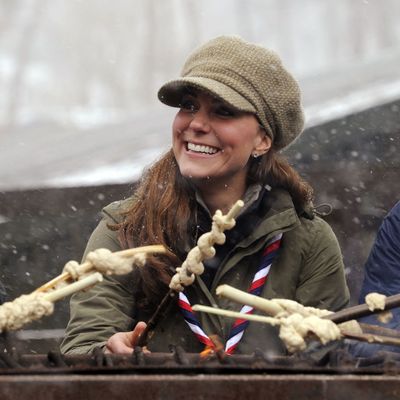 Yum?
Photo: WPA Pool/2013 Getty Images
The Dickensian version of Kate Middleton's outing to the Great Tower Scout Camp near Newby Bridge in Cumbria, England.
Kate Middleton's strength was waning. Carrying the sickly Tiny Tim all this way was proving arduous, especially now that snow was falling, and she longed for a warm hearth and a decaf Starbucks beverage. She was grateful for her warm cap and sturdy boots ($500, by Le Chameau), but her stretch jeans  ($59, by Zara) felt threadbare against the harsh wind. Her stomach growled. She dug in her pockets for a ha'penny that she might exchange for a crust of bread, but came up empty handed.
Suddenly, she felt Tiny Tim give her hair a weak tug. She almost gave him a smack — her glossy blowout was fresh, it was! — when she saw him pointing to something. Hark! A plume of smoke rose from the fir trees ahead. She could hear laughter. "Be brave, wee Tim!" she whispered, hoisting him atop her shoulders. He clung to her jacket. They trudged through the slush and emerged into a clearing full of joyful children and crackling fires. "Hallo! Whoop!" exclaimed Tiny Tim, his little voice barely above a whisper.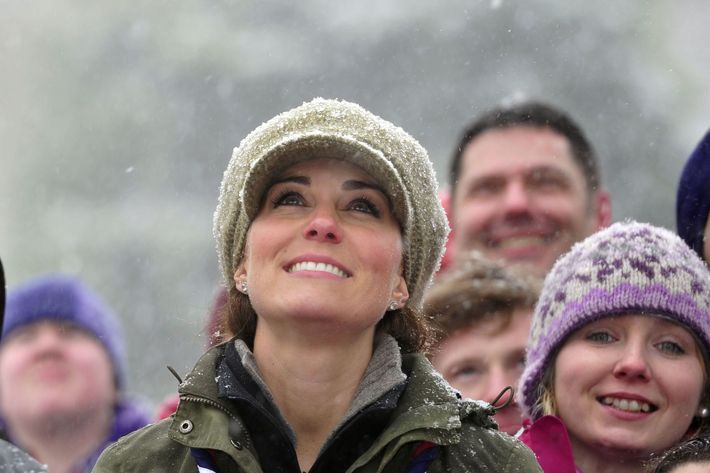 Kate looked around. The children were rosy-cheeked and well-fed, tumbling about and shouting their greetings. She placed Tiny Tim upon a bench and fixed her hair. "Please, sir," she said to a gentleman carrying an armful of sticks. "Might we have a bit to eat?"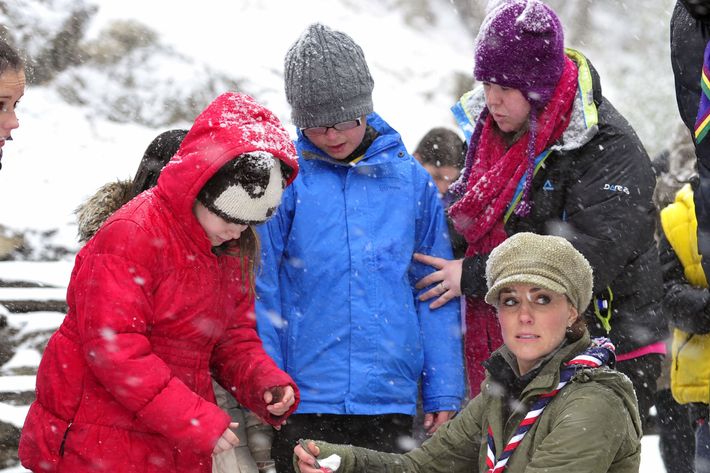 "Why, of course!" said the man. He introduced himself as Bob Cratchit and, with a chuckle, handed her a twig wrapped with dough. My, it smelled delightful. Kate had never seen such an irresistible piece of dough! Complex carbohydrates be damned, she thought, and ran forth to the fire to join the other children, who were cooking their dough above the flames. She scent of baking bread was heavenly. Some children roasted bits of sausage, which Kate declined, fearing its bacterial contents.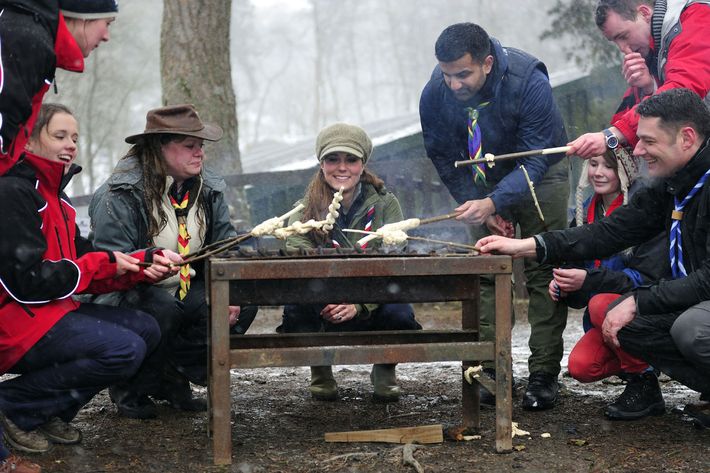 Then Kate opened her eyes to find that she was not next to a campfire at all. Instead, she was in her guest quarters at the palace. She looked around her. The bedpost was her own. The bed was her own. There was no dough in sight. Tiny Tim was gone. She realized that she did not actually own a newsboy cap. It was all a dream. She shuddered with relief, rang her handmaiden for some tea and gluten-free biscuits, and fell back to sleep.