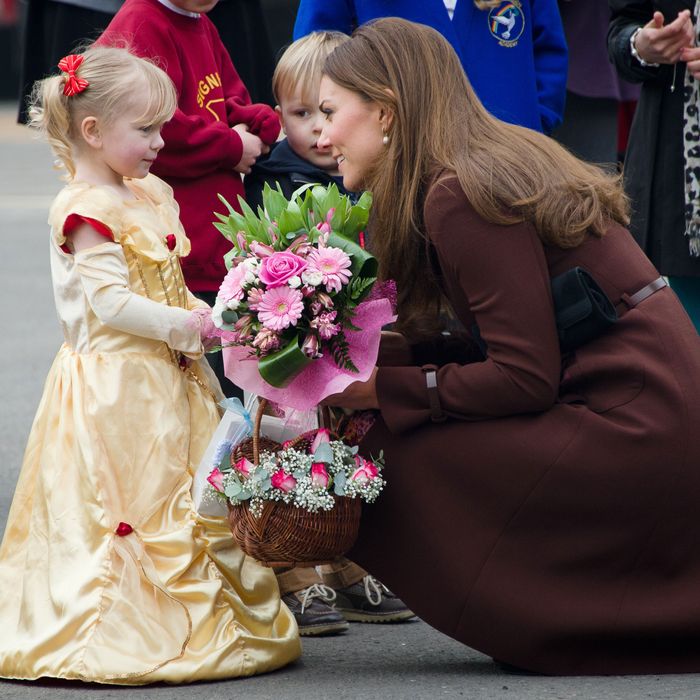 Mom practice.
Photo: AFP/2013 AFP
As you may have already seen, Kate Middleton journeyed to the small seaport town of Grimsby today, where she was met by cheering crowds, adorable children, and one borderline creepy, overly adoring motorcycle rider carrying a wooden sword. She wore a brown coat by British contemporary label Hobbs that she's worn at least twice before, once in February 2012 and once on the following Christmas Day, only with the belt fastened more loosely this time. Click through our slideshow for highlights from her itinerary, which included visiting with a fisherman mannequin and hordes of firemen.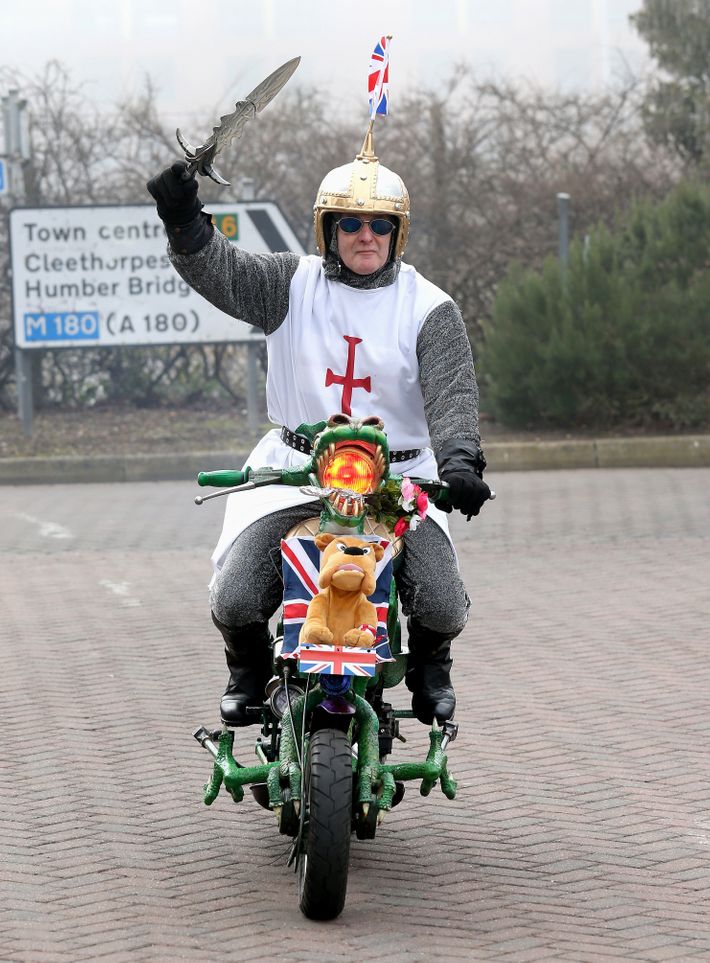 Before Kate arrived in Grimsby, this gentleman (Getty calls him a "royal enthusiast") paved the way for her journey.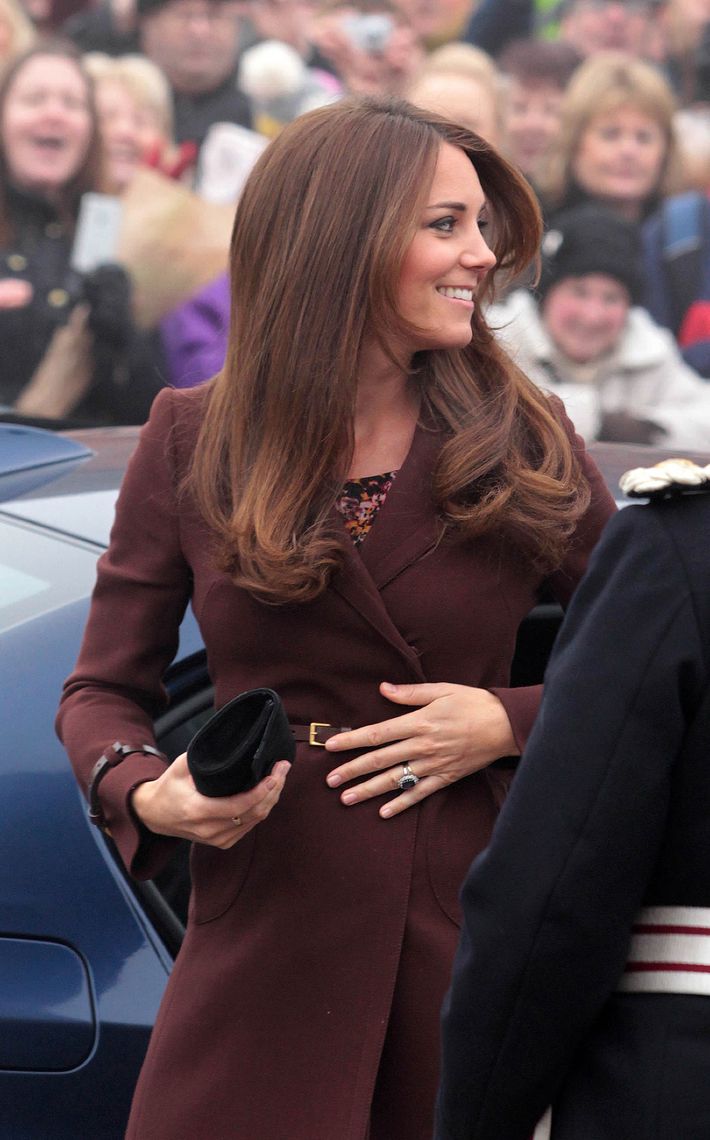 Then she showed up and obliged the crowd by touching her belly, almost.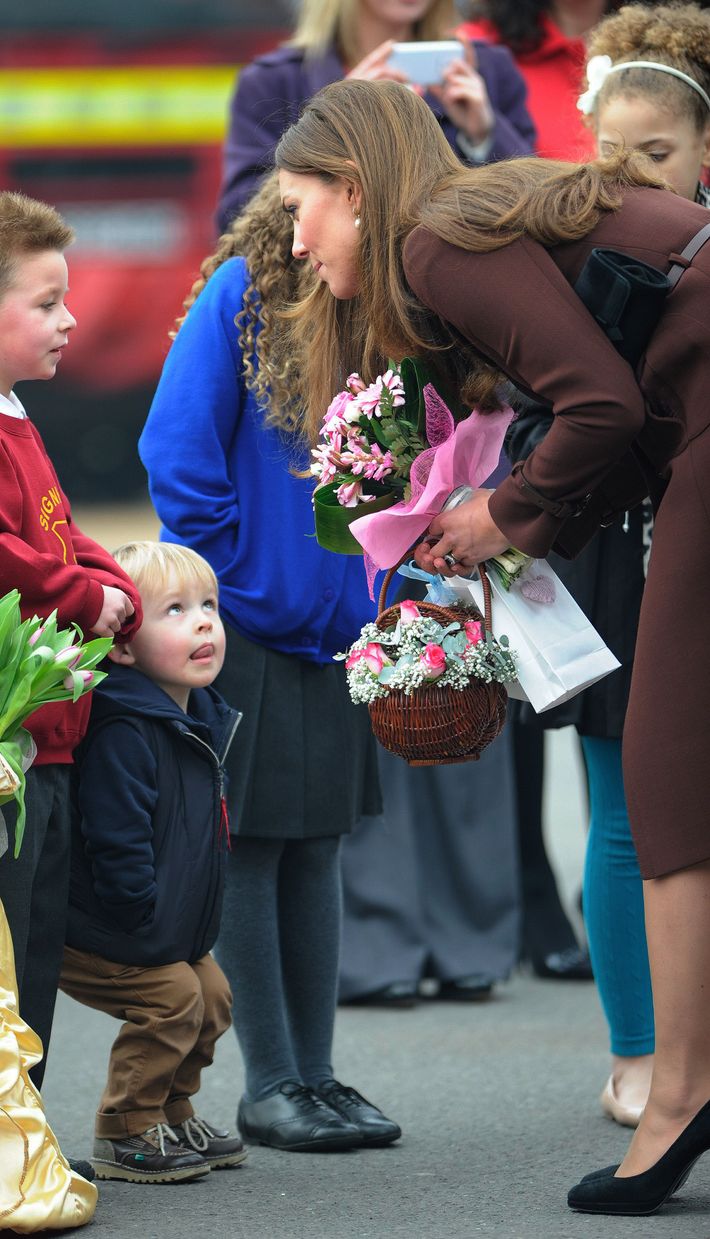 This little guy was a bit nervous ahead of his grand romantic gesture.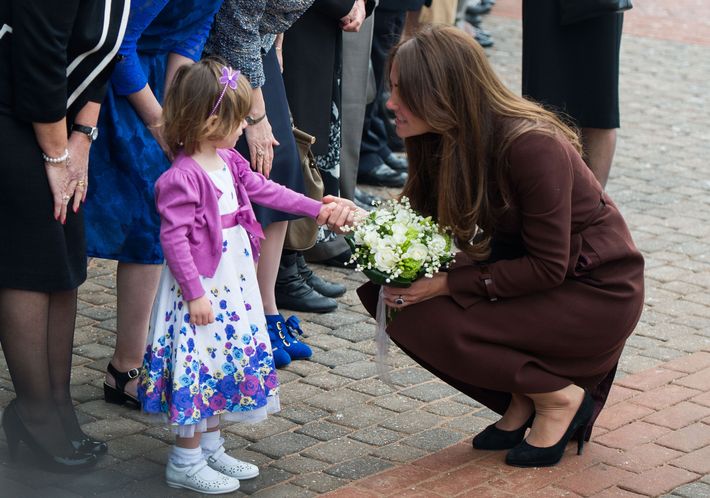 HER LITTLE SOCKS.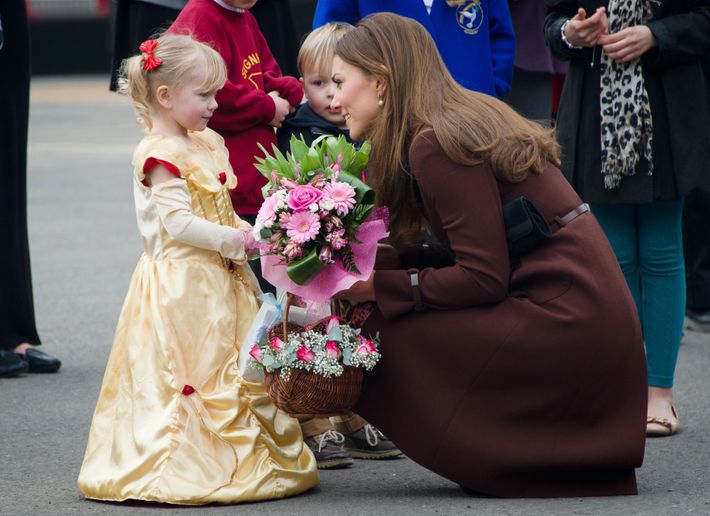 Now that, Kate Middleton, is a real princess dress.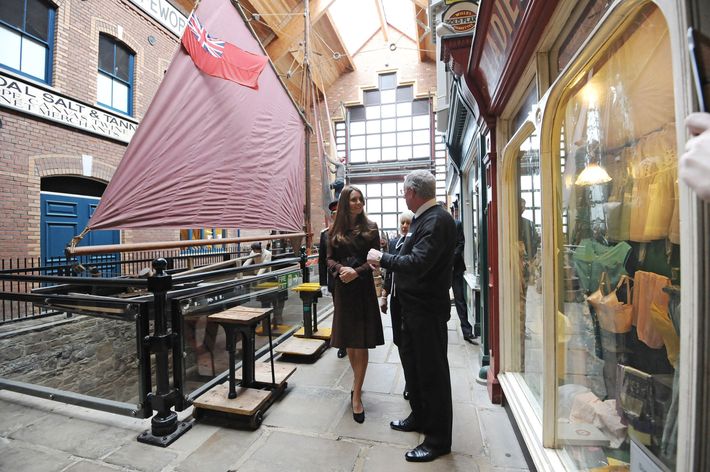 She was given a tour of the National Fishing Heritage Centre by John Vincent, who is characterized as a "former trawler-man."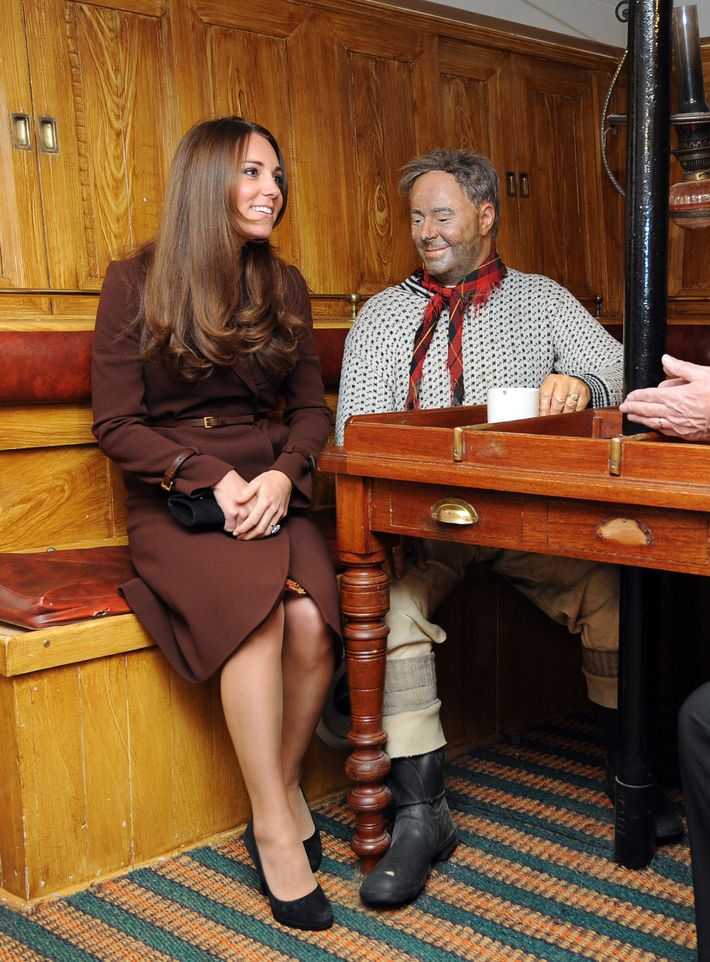 Then she sat next to this creepy fisherman mannequin who looked like he was checking out her tummy. Can't really blame him, though.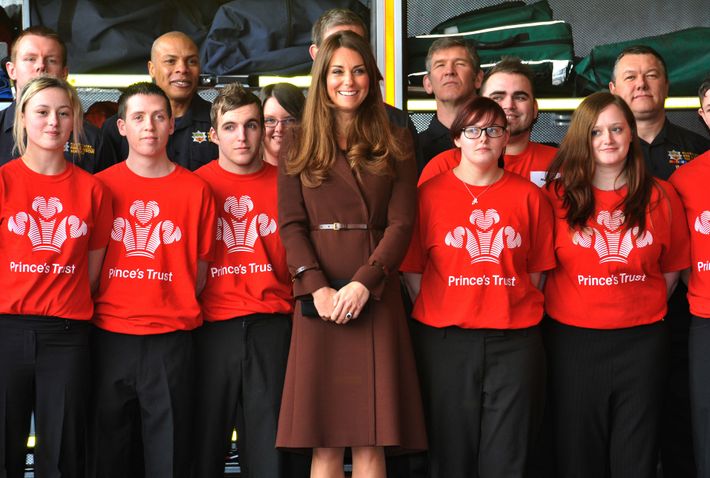 Here she is with volunteers at the local fire crew. The tall guy behind her will never live this down.