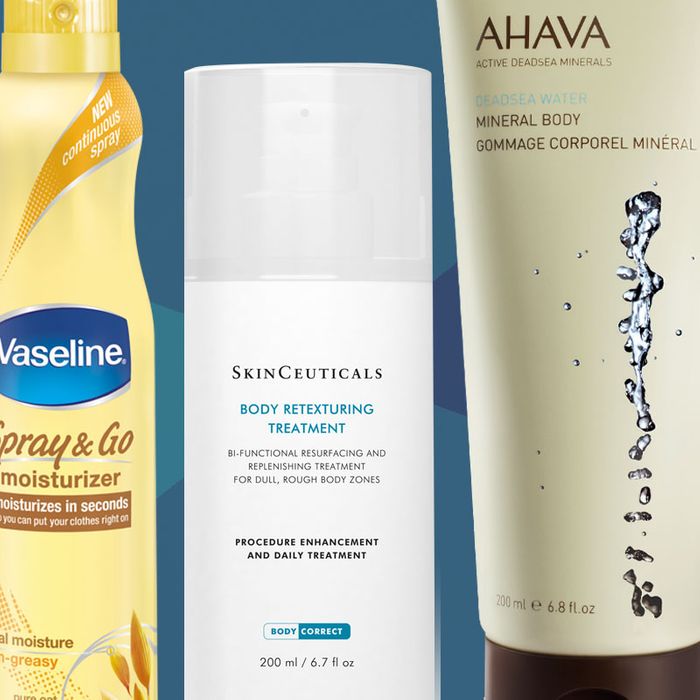 Each weekend, I test out a few of the many beauty products to hit my desk so you can decide if you want them, too.
Vaseline Spray & Go Moisturizer ($8): This stuff goes on just like those easy-to-use spray-on sunscreens, in a fine mist that absorbs quickly into skin. But like those spray sunscreens, the lotion-y mist also has a tendency to get everywhere, unless the nozzle is pointed close to the skin, turning your tiled bathroom room into a rather slip-and-slide-y situation. On the upside, unlike its cousin in a jar, this Vaseline lube is completely non-greasy and soaks into skin without any kind of sticky residue or slick.
Skin Ceuticals Body Retexturing Treatment ($60): The latest line of body care from this skin-rejuvination-obsessed company includes a daily use lotion which promotes cellular renewal and provides deep hydration and exfoliation. It's meant to rid your skin of those flaky, white dry patches which won't have anywhere to hide once spring hits and you can't cover them with long pants and wooly things. While it's to hard to gauge lasting efficacy after only a few uses, my legs, knees, and elbows didn't turn their usual chalky shade by day's end. However, the thickness of the gel-like texture left behind a stickiness that I didn't love.
Ahava Deadsea Water Mineral Body Exfoliator ($22): Thank you Ahava, for packaging your soapy skin-smoother in a matte, easy-to-grip bottle to help me avoid an inevitable "I can't open this when my hands are wet" slippery disaster. The goop itself includes pieces of rough Dead Sea minerals, which truly feels like you're rubbing invigorating salt granules all over your body. Plus, the tiny red gel bubbles (seaweed) left my skin feeling softer and smoother.