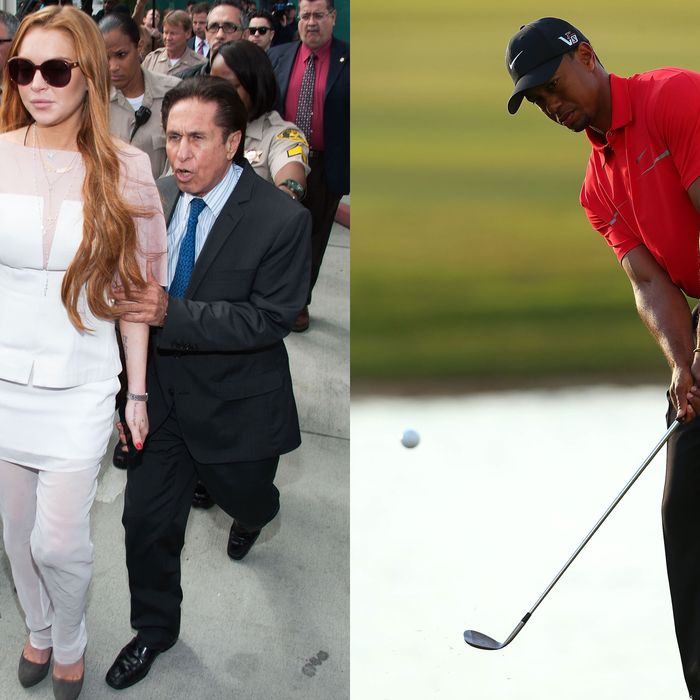 Exclusive social network ASMALLWORLD, which describes itself as a "by-invitation global community for cultivated international living" but is more frequently characterized as an event-planning organization for wealthy jet-setters, kicked out several thousand of its 850,000 members over the weekend in an attempt to make their community more selective. Among those cast out were Tiger Woods and Lindsay Lohan, according to a source.
Why is ASMALLWORLD so eager to get rid of press magnet Lohan? Apparently they're classing themselves up ahead of a big relaunch planned for the coming year (they even stopped taking new members as of March 1). Sabine Heller, the organization's CEO and president, released the following statement yesterday:
We will absolutely not tolerate anyone who makes our members feel uncomfortable… Those who breach our trust will be promptly exiled from ASMALLWORLD.
Meanwhile, those who get to keep their memberships received the following e-mail last night:
While expelling Lindsay Lohan from a club could come off as a simple publicity trick, a source says that Lindsay was an active member — back in the days when she could travel, that is. As for Tiger Woods — well, he seems to be settling down, too.