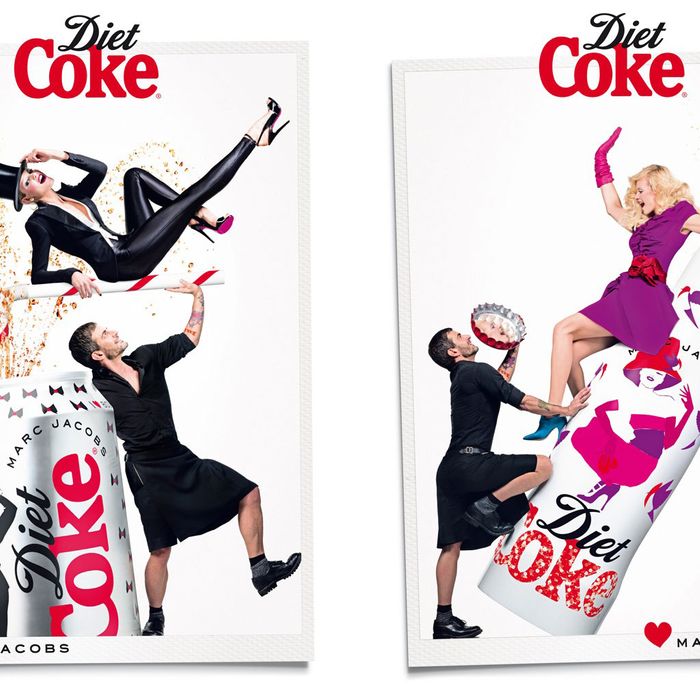 Marc Jacobs's new ad campaign for Diet Coke came out in full today, and shows the designer hefting around giant cans with models perched atop them. If you want to read into it, there's some oddly sexual imagery here, like that model riding the slippery bottlecap, and the soda spewing everywhere, and that straw. Also, doesn't that bottle-opener look a lot like those callus-scrapers that pedicurists use on your heels?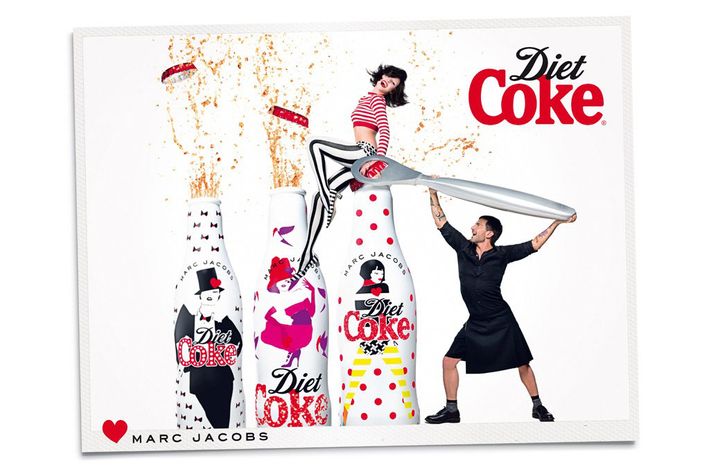 Anyway, this campaign means that Jacobs has been making the interview rounds. Today's Telegraph has a rambling interview about some things he's been up to lately, like acting, wearing funny clothes, and approaching his 50th birthday.
On what he ate the day of his shirtless Diet Coke shoot:
My coach in Paris [on the day of the shoot] gave me some natural diuretic like, to get rid of the water and then he made me eat like honey and carbs in the morning. I kept telling him 'I'm not a competitive bodybuilder, I really don't need to be doing this,' and he's like: 'no no no its good for pictures because you'll look dry and cut and I just listened to him and thought: 'fine, if someone's gonna tell me what to do I'll do it.' It's easier that way. I didn't drink water that morning, and ate red berries.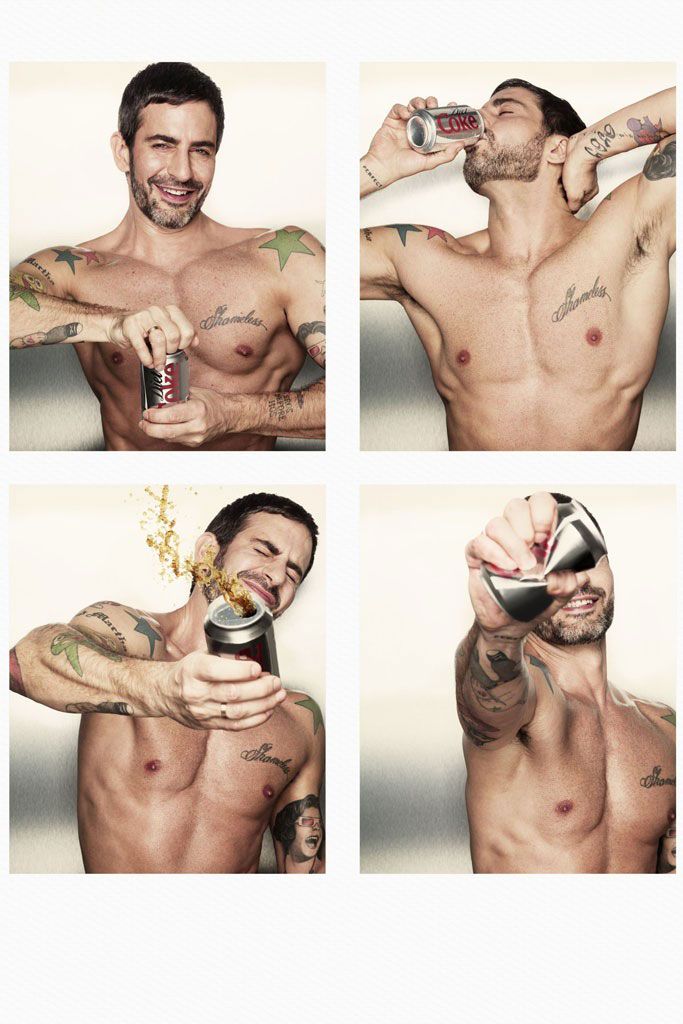 On dressing up in funny outfits:
I love attention, I'm very honest about it … [but] if I wanna wear a pink dress or a lace dress or a kilt of whatever, it's like I'm not solely doing it for attention, I'm doing it first for myself because it gives me pleasure … there's probably other reasons for it at that moment but I quite like getting dressed up, I feel like I've come to this point where I sort of feel like, I need to be able to relate to the joy and that ritual of going shopping and finding something to wear and then wearing it, like being connected to that makes me sort of better as a designer, its sort of like practicing what you preach in a way.
On Kate Moss, his longtime friend and muse:
She just texted me! We've been friends for so many years. I think we just genuinely like each other and I think we have many of the same interests … just like, when you meet somebody and you kind of just instinctively click … I think she's just a really stylish girl and I mean again, it's so hard to describe, when somebody is stylish rather than fashionable, you know you can't really quite put your finger on it.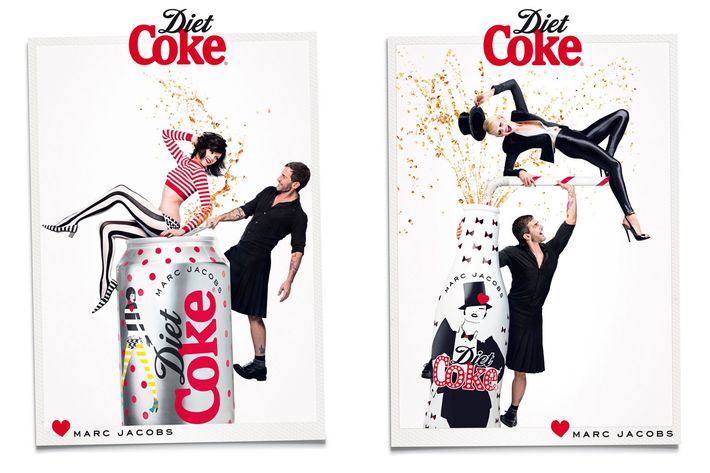 On turning 50 next month:
My midlife crisis has been going on for 20 years; I don't see it as a crisis at all because it's quite the adventure, not a crisis for me … [I'm celebrating by] going to Rio to just sort of chill out and sit on the beach a bit, have a couple of nice lunches and dinners and yeah, just a little vacation and that's all. 
On his role as a "porn baron" in the forthcoming movie Disconnect, which will be his first and last acting experience:
I never wanted to be an actor. A friend of mine was directing this film and he asked me to read the part and I said 'If I'm in New York and I can do it and my schedule will allow … ' I mean I did it and I was quite excited when I saw the trailer I have to admit because it all of a sudden felt very real but being out in Yonkers in the freezing cold like from 4pm to 9am in the morning, repeating the same lines over and over again … I would not wanna be an actor. I told him: 'this is the first, and last film, ever.' It's not that there aren't tedious moments in the life of a fashion designer but I wouldn't trade them for the tedious moments for the life of an actor that's for sure; I'm very happy with what I do."