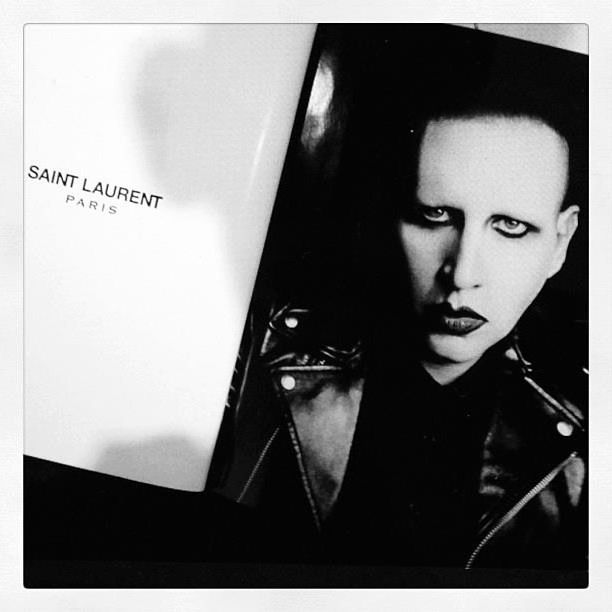 Marilyn Manson.
Photo: Peter Davis/Facebook
Hedi Slimane's latest ode to nineties angst: Marilyn Manson! Wearing black lipstick, thick eyeliner, and this glossy black leather jacket, the singer/actor/artist fronts Saint Laurent's new campaign, which isn't officially out yet but was posted by Scene editor Peter Davis on Facebook today and later confirmed by the brand. Manson follows in the footsteps of Beck Hansen, who appeared in Slimane's ads last season; like Slimane, both Beck and Manson became famous in the mid-to-late nineties for their subversive work, have since dabbled in various mediums, and are still actively producing new stuff today (Manson's latest album, Born Villain, came out last year).
It's fitting that Slimane tapped Manson, because even though we all associate him with nostalgic memories of creepy colored contacts and goth-y teenagers getting weird piercings at the mall, he still hasn't lost his edge or mysteriousness, for better or for worse. Kindred spirits, those two.