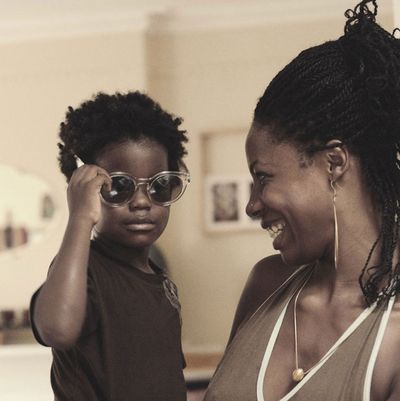 If you've been following the national debate about work-life balance, you have likely encountered at least one of the following objections to Sheryl Sandberg, Anne-Marie Slaughter, Marissa Mayer, et al: They are too white, too privileged, and too exceptional. Their advice is sound, but as Slaughter herself admits in her review of Lean In, "young women might be much more willing to lean in if they saw better role models and possibilities of fitting work and life together."
Young women who do not seek to balance life as married, white women with work for a Big Four tech company or the State or Treasury Departments might be relieved to discover Mater Mea. The less-than-a-year-old website devoted to working mothers of color was founded by two young women in search of a more diverse take on "having it all."
"We hope to be moms someday," co-founder and editorial director Anthonia Akitunde, an editor at the Huffington Post by day, told the Cut. "We're looking for role models and asking questions about exactly how they do it." (Her co-founder and brand director, Deborah Choi, does audience research here at New York.)  
The women Mater Mea covers run the professional gamut — from artists and actresses to entrepreneurs and executives. There are single moms, teen moms, gay moms, and adoptive moms. Their flattering profiles combine career anecdotes with parenting philosophies — like Forbes crossed with Redbook, but with much better photography. (The intimate, low-lit, and un-retouched portraits of families lounging in Harlem and Clinton Hill brownstones often double as shelter porn.) "We want to be aspirational, inspirational, and instructional," Akitunde said.
After more than twenty interviews, Akitunde concludes that "having it all" is a misnomer, or at least it means something different to everyone. "It's more about figuring out what you want and then putting things into play." Without exception, she said, that involves a support network, be it a partner, parents, or friends. "No mom has ever said, 'I'm doing this all by myself; no one is helping me.'"
As Mater Mea's one-year anniversary approaches (Mother's Day, naturally), the site is moving beyond New York moms. Visit Mater Mea to recommend a haver-of-it-all in your life, or click through for a sampling of Mater Mea portraits, including Trenesa Stanford-Danuser, vice-president of global communications at Estée Lauder; Nasozi Kakembo, owner of ORIGINS Style home décor; and Rhonda Ross, actress and real-estate entrepreneur.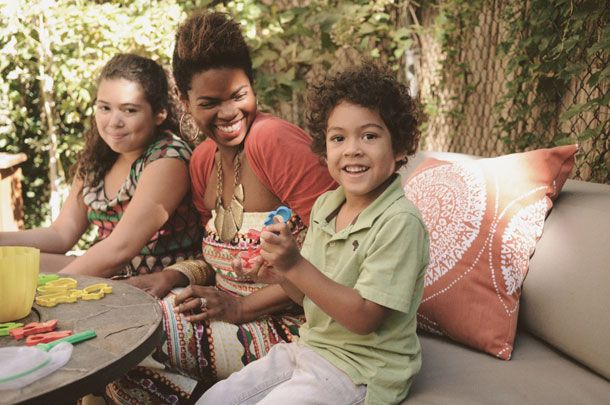 Trenesa Stanford-Danuser
Vice President of global communications at Esteé Lauder, 43. Photographed with her daughter, Dylan, 11, and son Romon, 4, in their backyard in Clinton Hill.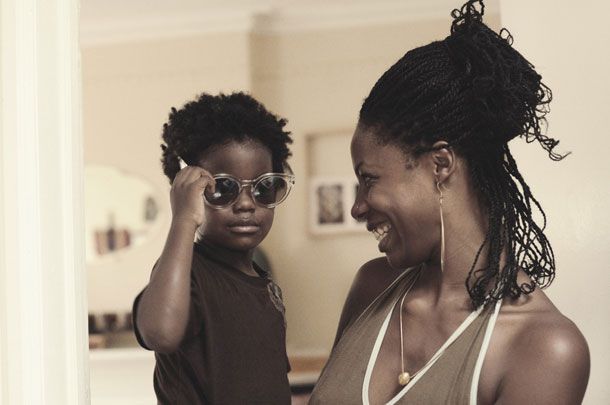 Nasozi Kakembo
Owner of ORIGINS Style home decor line, 28. Photographed with son Rafayonda Kalungi, 3, in their Bed-Stuy home.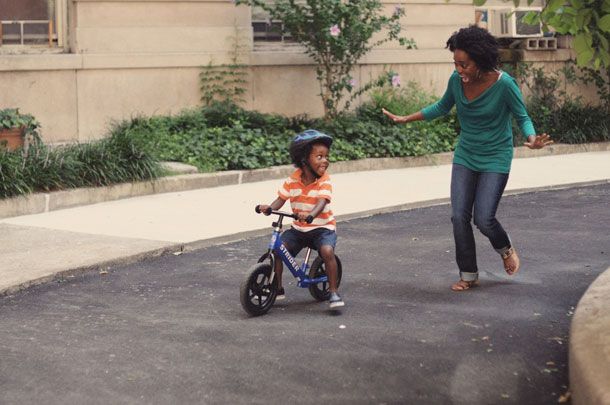 Rhonda Ross
Performer, 41. Photographed with her son Raif-Henok Emmanuel, 3, outside their home in Harlem.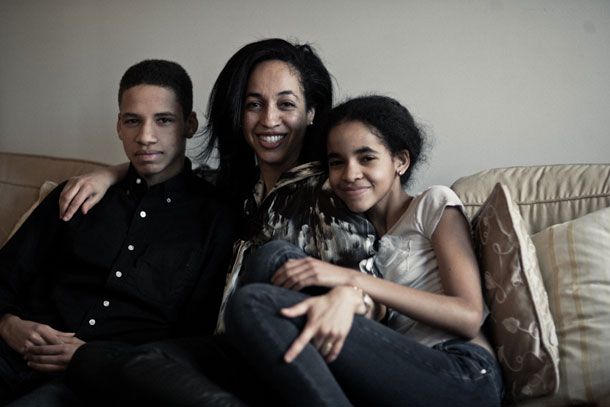 Geraldine Moriba
CNN Executive Producer, 46. Photographed with her son Warner, 16, and her daughter Nia, 12, in their Harlem brownstone.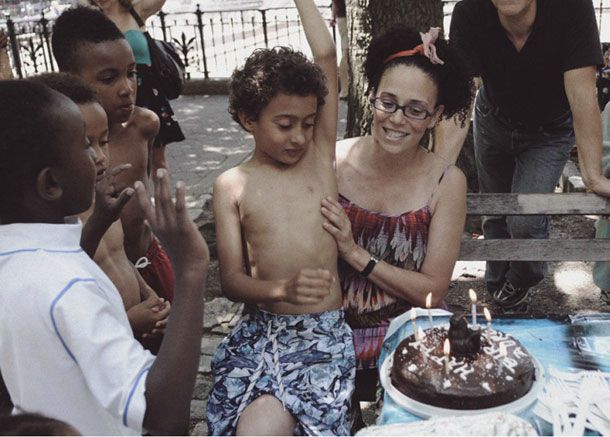 Coco Fusco
Artist and professor, 52. Photographed with her son Aurelio at his 7th birthday party in Clinton Hill.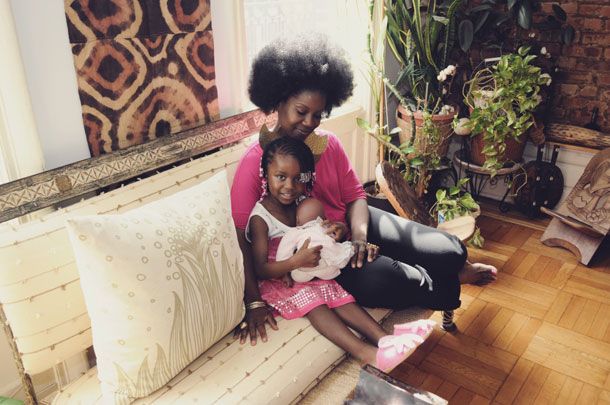 Karen Tappin
Owner of Karen's Body Beautiful. Photographed with her daughter Imani, 4, in their Clinton Hill apartment.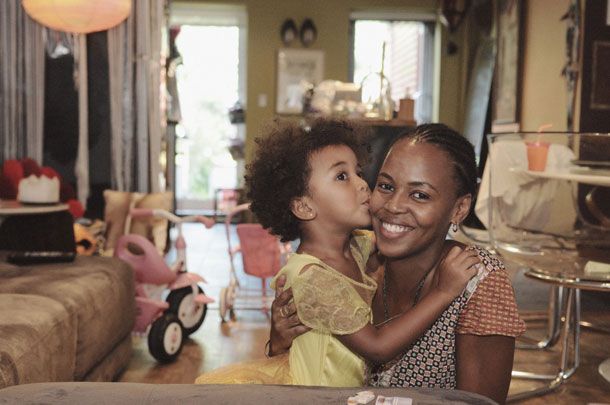 Wangechi Mutu
Artist and sculptor, 40. Photographed with her daughter, Neema, 3, in their Bed-Stuy brownstone.