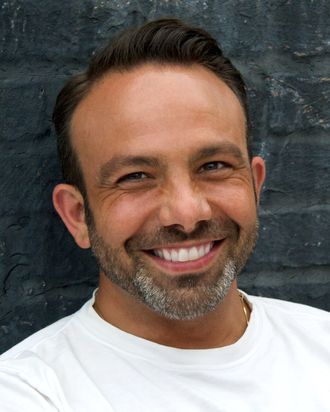 Twice a year, before the hullabaloo that is fashion month, hairstylist (and colorist and makeup artist) Michael Angelo's beauty boutique and salon, Wonderland Beauty Parlor, has a constant stream of models with cool cuts walking out the doors. Just this season alone, he and his team were responsible for sprucing up 93 heads of hair, from Ruby Aldridge to Erin O'Connor, plus a slew of other, yet-unknown new faces.
Back in the early aughts, before he became every model agency's go-to for preshow trims, Angelo had one (then-rookie) model to transform — Carmen Kass. "It was right before her first Gap campaign and she had this dark, mousy hair," he said of his first model moment. "Her agent, Paul, from Women's Model Management, came to me and said, 'I want her to look like Carolyn [Bessette-Kennedy].'" Everyone, at the time, wanted the publicist's "buttery" blonde.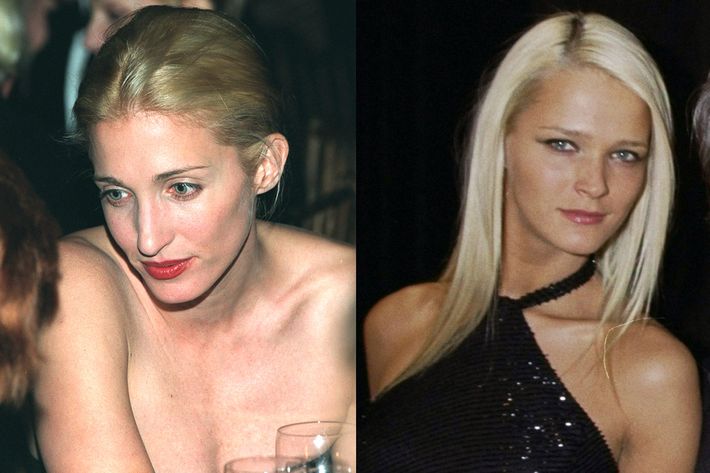 The irony was that Angelo was actually styling Kennedy's hair regularly for special events at the time, and though she had pleaded with him to make her a true white-blonde, he had always refused. While everyone else wanted her signature yellow-blonde locks, she couldn't stand it. Angelo explains, "she really wanted her hair to be the color of a tow-headed child, but her natural color was a dark brown and I wasn't going to be the guy who broke off Carolyn Bessette Kennedy's hair!"
Instead, he decided to just go for it with Kass and bleached her hair to match that of a "Swedish child." "We did the look the night before the Gap shoot, and they, Steven Meisel included, didn't know she was going to walk on set like that," he said of his do-or-die dye job. "But it's what put her and me on the map together."
What kind of cuts do you recommend girls get at the beginning of the season?
It's this blank-canvas haircut that looks really pretty when it's down, but gives a girl maximum versatility when she's on the job. So it's got long, loose layers. It's got enough shape that it looks like something, but not too much where you can't change it into something else easily. The length varies on the girl's hair. If the girl has finer, weaker hair that doesn't grow well, we take that shape and make it shorter, but the shortest layers shouldn't be more than a hand's width away from the bottom.
Is there a look you're particularly tired of?
The look last year was unkempt. It was that stupid ombré thing where everybody grew out their color, and haircuts were all ratty and nasty on the ends, so we didn't really see anyone at all. This year we had a lot of single-process hair color. Just nice, clean, even color. Sometimes we put in subtle highlights to give it dimension, maybe push it a little lighter than it could go in a single process. It looks clean, that's the thing that I love about it, it looks polished. I brought the length up this season, some of them as high as shoulder, which is radical right now for models.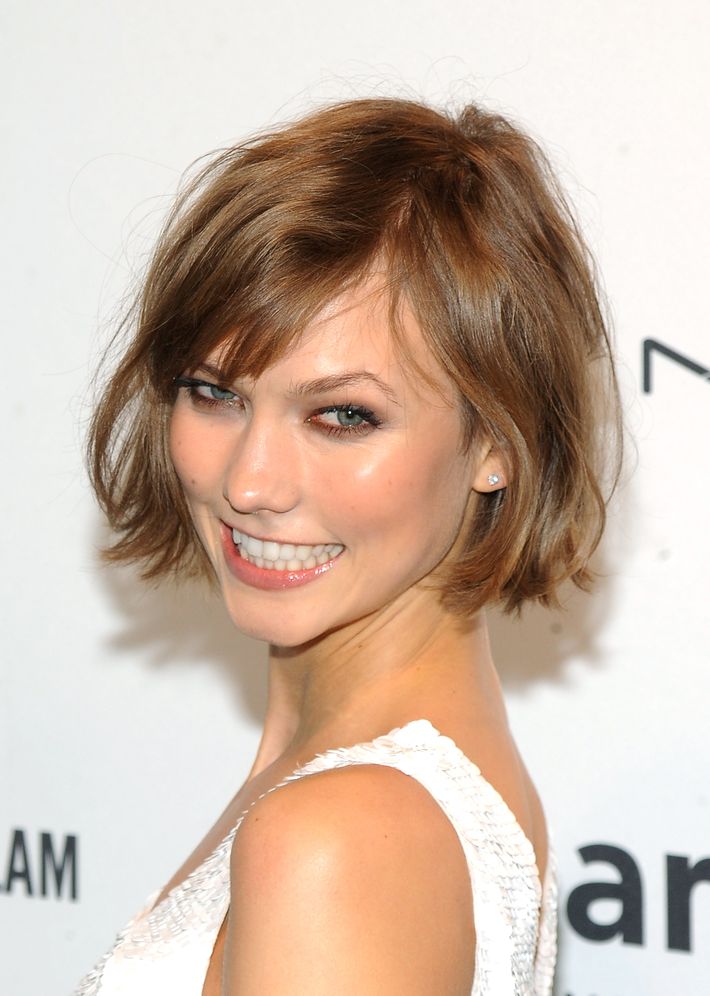 A lot of girls, Karlie Kloss included, have been going shorter and shorter.
I think that it's been years of no haircuts and lame hair color. Not lame, but hair color that's not looking like it's anything. I actually think everyone is starting to see it, and you know it only takes that one person to take that first step and all of a sudden the sheep start following.
Do you think it was Karlie who started this trend?
I don't think Karlie was the first person to chop it, she was the person where everybody was like "Oh God, if Karlie can do it, I can do it." I think she made it feel safe for people. The first person that really stands out to me that started it is Brooklyn Decker. It was a while back, and it was real anti–Sports Illustrated. I don't want to say that she's anti–Sports Illustrated, but the move was to kind of shed that whole S.I. glamour thing.
How about bangs? Everyone has bangs right now.
It's bangwagon, right? It's funny, I don't love bangs. I do love an open face; I love that classic Marilyn Monroe, Liz Taylor look. But it's really funny; people always tell me I do the best bangs. I've even gotten little press mentions, which just cracks me up, because generally I don't like them. I like hair that's versatile, and bangs have you really locked in.
If you could change up any celebrity's haircut right now, who would it be?
Kim Kardashian, for sure! I would love to just chop that shit off. I would be so happy, and it would be such an act full of rage; it wouldn't even be a happy makeover. It would just give me the cheap thrill to hack it off. I'm sure it would look good. She's a beautiful woman. I think it would be so hot to see her do something a little more Liz Taylor–esque. Circa Cat on a Hot Tin Roof and Butterfield 8. Kim as a fashion icon and not just as an Us Weekly icon.
I hear you worked with Beyoncé before.
I did Beyoncé's makeup and it was the most surreal experience. She was so young and so new. It was during her Destiny's Child days. She was as sweet and lovely as could be; could not have been more delightful. Early in my career I was doing makeup for Paul Mitchell, I was doing their big presentations, and the girl who did Beyoncé's hair was somewhere in Maryland or Washington, D.C. She asked Beyoncé to come onstage for the Paul Mitchell presentation and be her model as a huge favor and Beyoncé said "Sure, you've been taking care of my hair for years and I'd be happy to do that for you." So I did her makeup and it was actually one of the sweetest things I've ever witnessed.