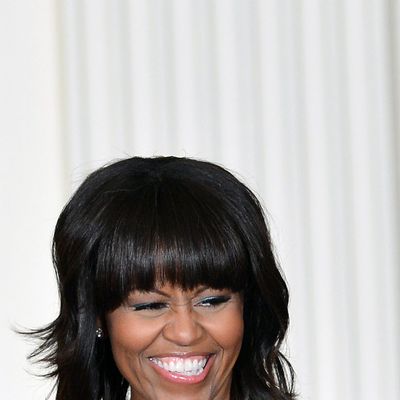 Photo: JEWEL SAMAD/AFP/Getty Images
The First Lady managed to rattle the nation with her recently shorn set of brow-skimming bangs, and it now looks like she's about to start a firestorm of blue eyeliner madness. It was Joanna Coles who first noticed MObama's flash of color at yesterday's Women's History Month reception at the White House: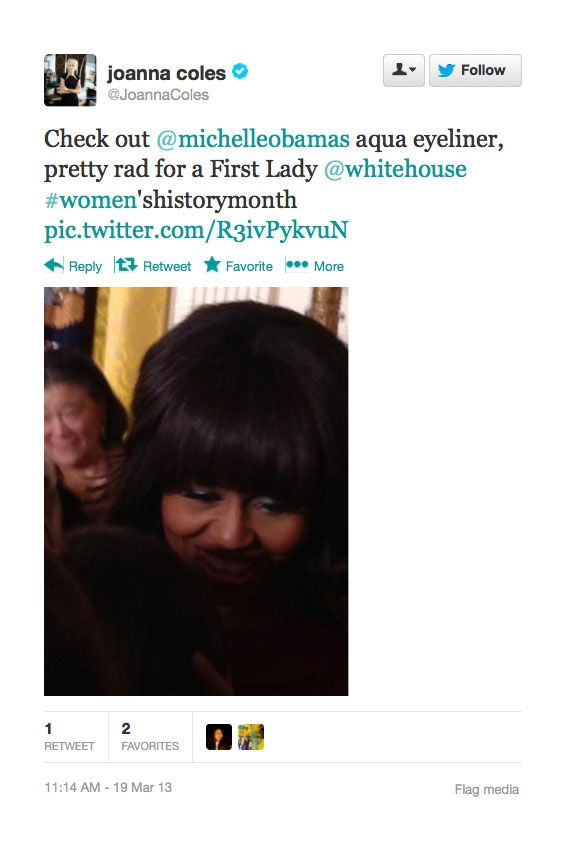 Upon first glance, we thought it looked a bit silvery in the photos (almost like Emilia Clarke's from the Game of Thrones premiere). But upon closer inspection, the hue rimming her upper lashes truly skews blue. It's not quite as electric as, say, something Debbie Harry would've gone for in the eighties or even Elle Fanning's vivid sprinkle job, but more of a playful yet sophisticated swipe of genteel bluish-green-grey — clearly wearable, completely First Lady–approved. Click to zoom in on the photo to get a better look.