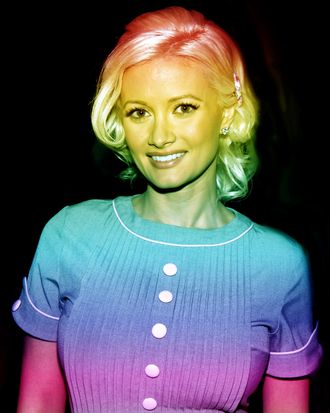 Photo: All Access Photo/Splash News/Corbis
"Meet Holly Madison's Daughter, Rainbow," offers In Touch. Full name: Rainbow Aurora Rotella, like a wonderful dish at an Italian eatery owned by Lisa Frank. When she grows up, Rainbow Aurora Rotella will have holographic hair.
Rainbow's mother is Holly Madison, Hugh Hefner ex-girlfriend and reality star turned Vegas showgirl. Her father is Electric Daisy Carnival organizer Pasquale Rotella. "If getting teased about her name is the worst thing that's going to happen to her, bring it on," says Madison.