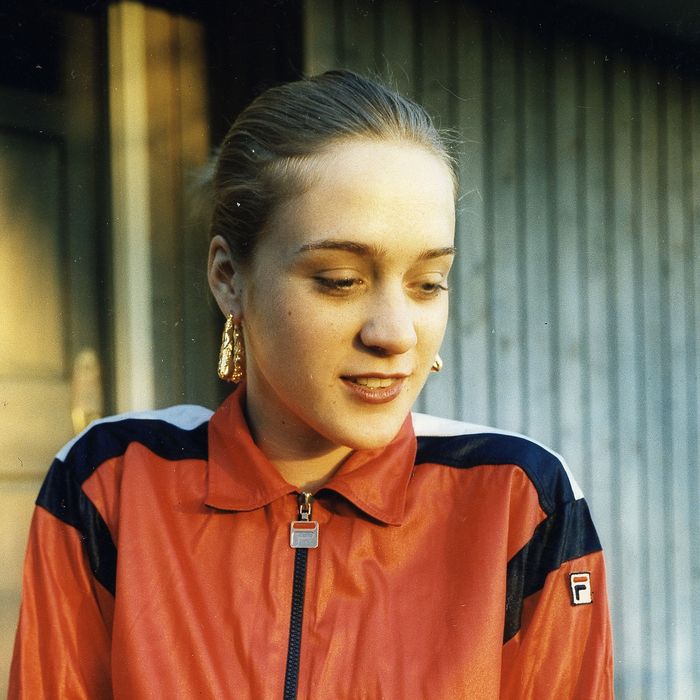 Brace yourselves for a nineties revival — or more specifically, a "Chloë Sevigny in the nineties" revival. Over a two-day period, spanning today and tomorrow, the fashion/art/culture/etc. LVMH website known as NOWNESS will officially be "taken over" by the decade's "It" girl herself. Sevigny provided her own, never-before-seen films and photographs that hazily captured the young teenage girl who was on the cusp of fame as she tagged along with Rita Ackermann, Ethan Hawke, Naomi Campbell, and more. She also sat down for a Q&A with Interview magazine's editor-at-large, Christopher Bollen, to reminisce about the decade.
In the introduction to the Q&A, Bollen writes:
Everything about her — her hair, her voice, her background, her future, her clothes, her choice of projects, her taste in movies, how she once used a rubber band for a shoelace, how she went out to clubs back when clubs weren't easy to access and required more than money for entry, that her interest in fashion seemed self-willed rather than strategically implanted, her boyfriend, her love of the Village and the Lower East Side, her blasé indifference to her own star power — wasn't about market saturation but about a feral personal self-determination. The new teenager back then was a breed apart … That was the weirdness of the 90s; for a minute, beggars could be choosers.
The black-and-white film below, which was shot by Michael Cleary and styled by Alister Mackie in his London apartment, captures Sevigny just after shooting Kids, where she plays air-guitar in her undies, dresses up in Chanel jewels and YSL's Le Smoking, and falls in and out of a dream. Tomorrow, the site will feature a never-before-seen X-Girl movie from 1995 starring a teenage Chloë and Rita Ackermann crashing a Marc Jacobs show with a hidden camera on a quest for a mysterious male. Click through the slideshows for never-before-seen photos of a younger Chloë basking in the nineties.