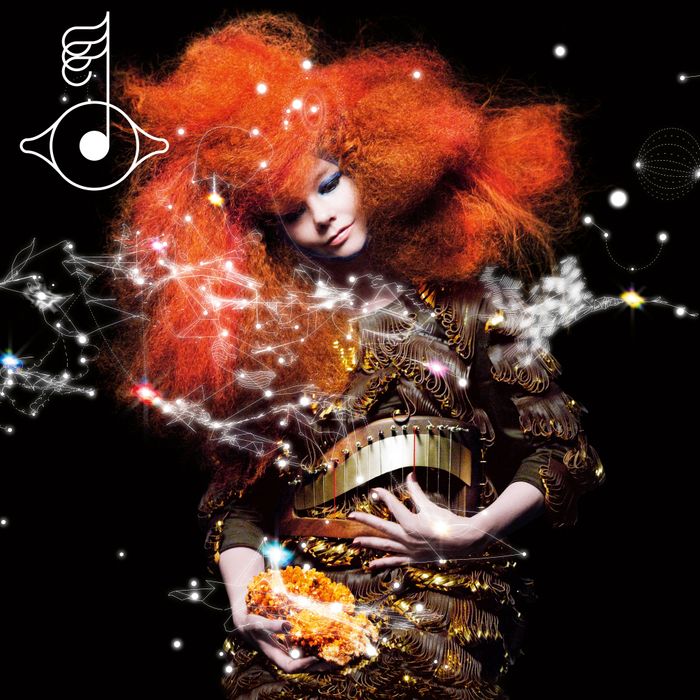 Photo: Inez van Lamsweerde & Vinoodh Matadin
Before banding together to form design practice and art partnership M/M (Paris), whose regular collaborators include Nicolas Ghesquière, Björk, Stella McCartney, and Interview magazine, Mathias Augustyniak and Michaël Amzalag met as students at the École Nationale Supérieure des Arts Décoratifs in 1988. Four years later, they founded M/M (Paris), and started with "very, very simple things," as Augustyniak recalls. "I remember both of us creating a quarter of a page for a record that we didn't particularly like, but we knew we had to do it as part of the learning process." A handful of album sleeves later, Yohji Yamamoto assigned M/M (Paris) its first fashion commission for the designer's Y's range in 1993. "We were handed a series of images and we had to select ones to use and put them into a catalog," Augustyniak says. They were eventually tasked with transforming Yamamoto's runway shows into brochures distributed in his shops, and from there, they continued to log hours in the fashion world. 
Today, to mark their two decades of creation, Rizzoli releases the 528-page M to M of M/M (Paris), edited by Emily King — a monograph featuring their contributions to fashion, music, art, and furniture; overviews of their exhibitions at the Guggenheim Museum, Centre Pompidou, and Tate Modern; and interviews with photographers Inez van Lamsweerde & Vinoodh Matadin and editor Glenn O'Brien — arranged in alphabetical order, but beginning with M (for a conversation with Michaël) and ending with M (for one with Mathias). "I really feel this book is like, a catalog of a new exhibition that we've been working for twenty years, because this is the story of our work," Augustyniak explains, adding they couldn't create the book themselves because it would feel too "self-centered" to him: "There's nothing better than hiring a good graphic designer just to put that clearly in a book and I think that was the right move. Had we designed our own book it would have been terrible."
Asked how M/M (Paris) stays inventive, Augustyniak insists he and Amzalag are always able to find things surprising and are constantly shifting between disciplines. They also try to be curious and follow the "rhythm of human beings," he says. Click through our slideshow for more from Augustyniak and a preview of  M to M of M/M (Paris).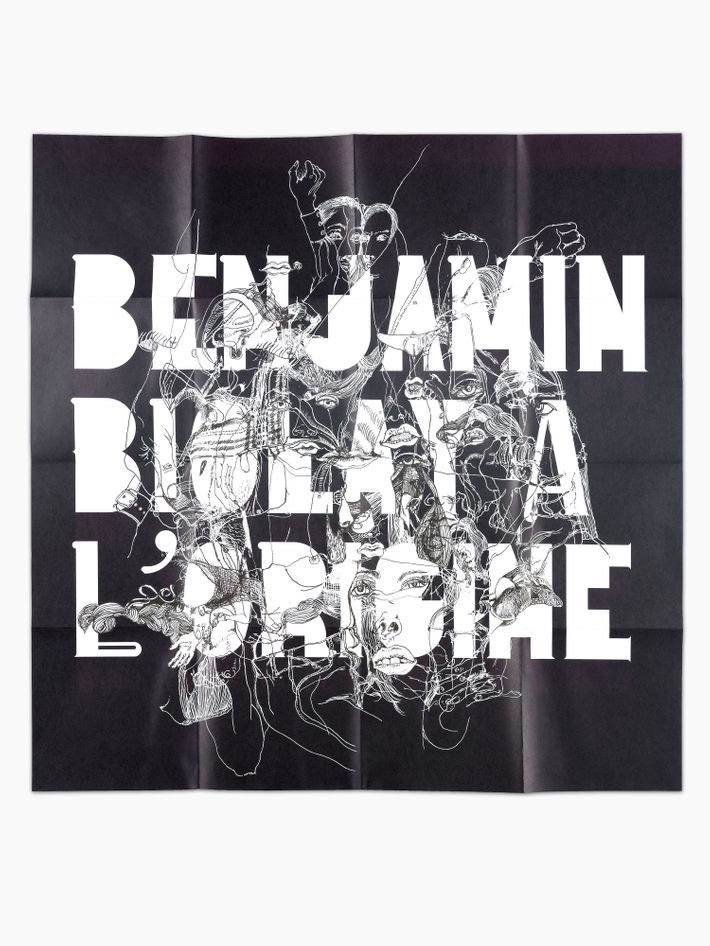 A l'Origine (2005)
"One of the main tools in our toolbox was the alphabet. If I write black with certain letters, it will say something different than if I write black with another kind of letters. When we started, we designed and conceived a series of alphabets, so that now, twenty years after, we almost have 60 different sets. They're really our language."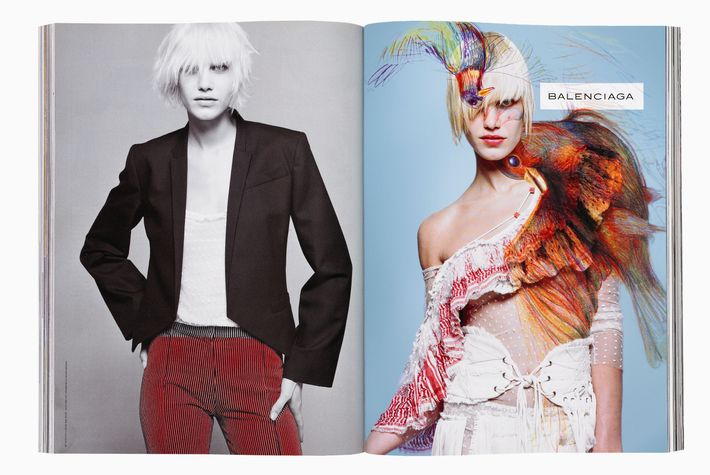 Balenciaga spring/summer 2001 advertising, photography by Inez & Vinoodh, drawing by M/M (Paris)
"The beauty of our story with Nicolas Ghesquière is that it started because he was living next door to Michael — it really started as a neighborhood story. They would talk and the conversation became more and more agitated. You have this feeling that you are building a world, and the sad part is that this world we built, called Balenciaga, doesn't belong to either him or to us anymore … in the sense that now someone else is designing the brand. But I think a good image stays open and has the same quality as a human being — it ages."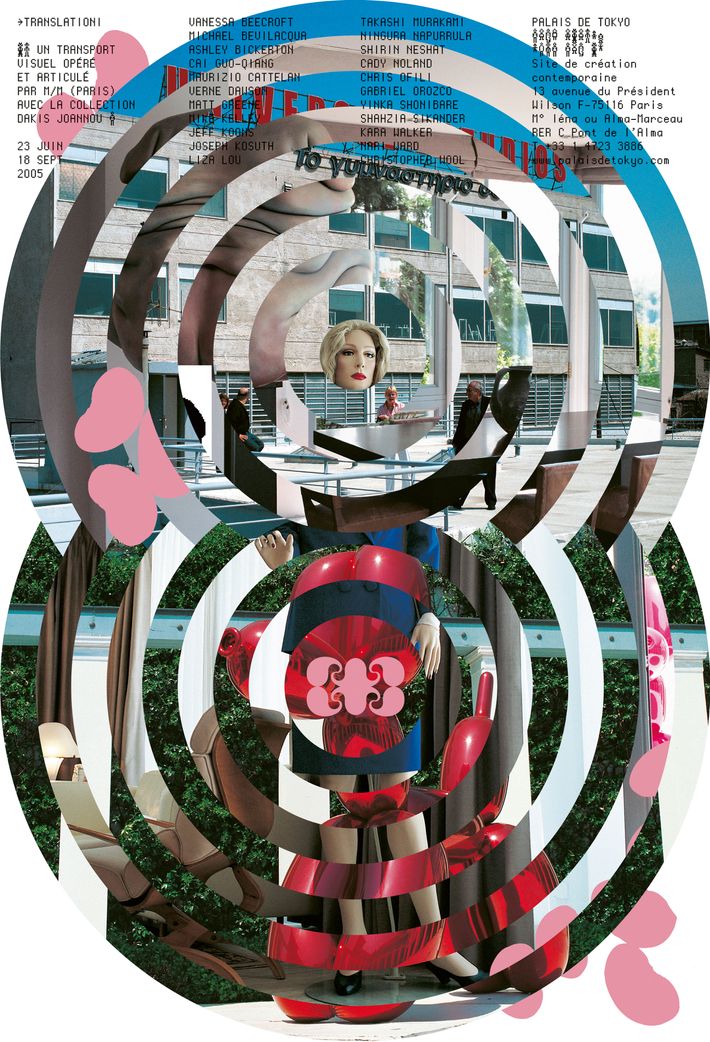 Translation (2005), Art Poster series
"In the sixties, you used to have reproductions of famous paintings and they would be called an 'art poster,' and we liked this tradition of having art easily on the walls of everyone's houses. For me, what's complicated is when art doesn't belong to everyone."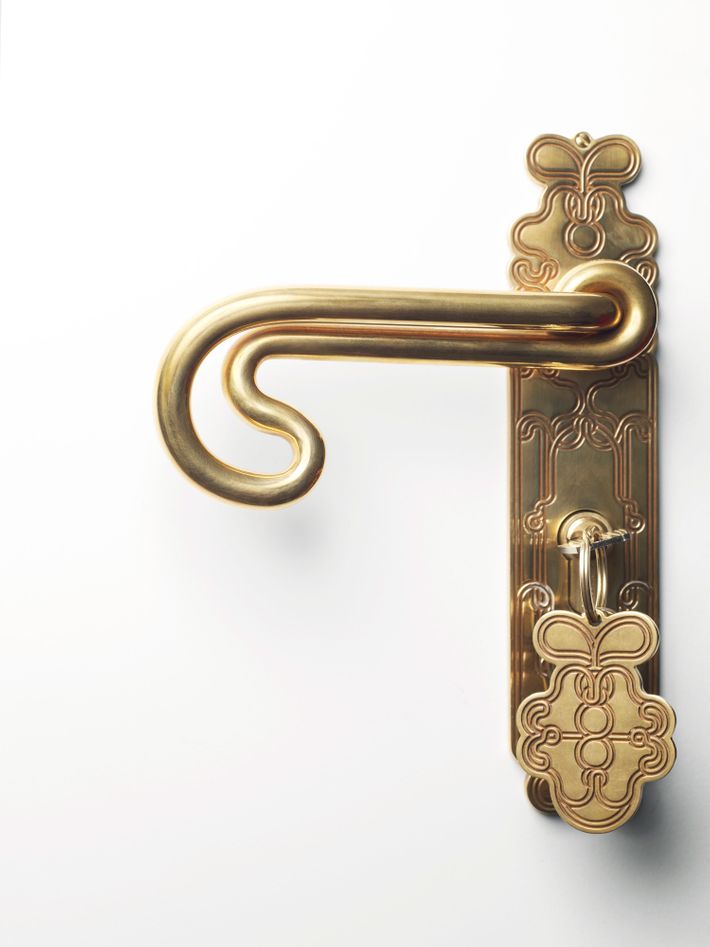 Thoumieux door handle (2010)
"Wherever there is human activity, there is art."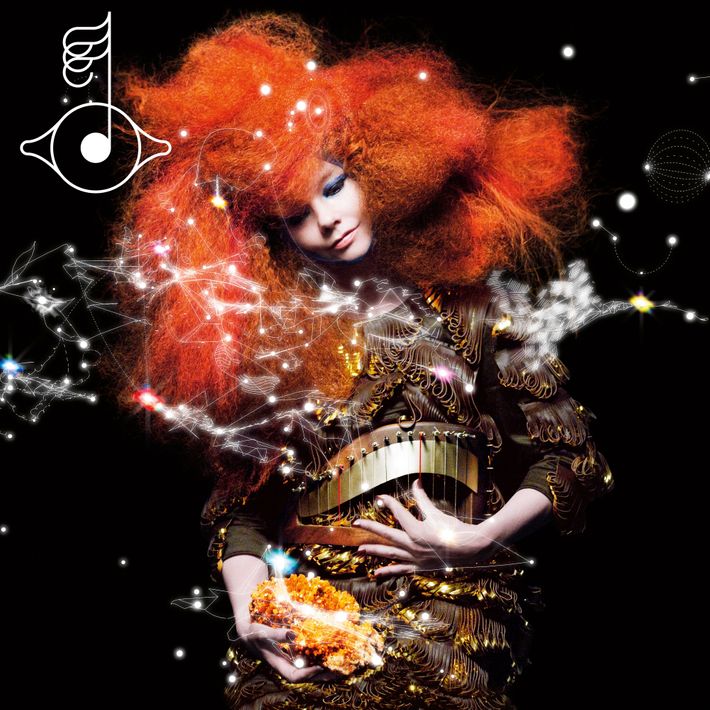 Biophilia (2001), photography by Inez & Vinoodh, 3D drawing by M/M (Paris)
"Drawing on photographs came along naturally because we were using a lot of photography and we thought, Maybe there is a way to give more depth to photograph, give the viewer something more to see, like the subconscious of the image. Some photographs are good for this, and they were produced knowing we would add on top … I think we share the same approach to art with Inez and Vinoodh. They're obsessed with producing images that are questioning the world, and working with them, we are no longer two, we are four, which makes us even stronger. The whole body of work we produced for Björk with them was specifically striking."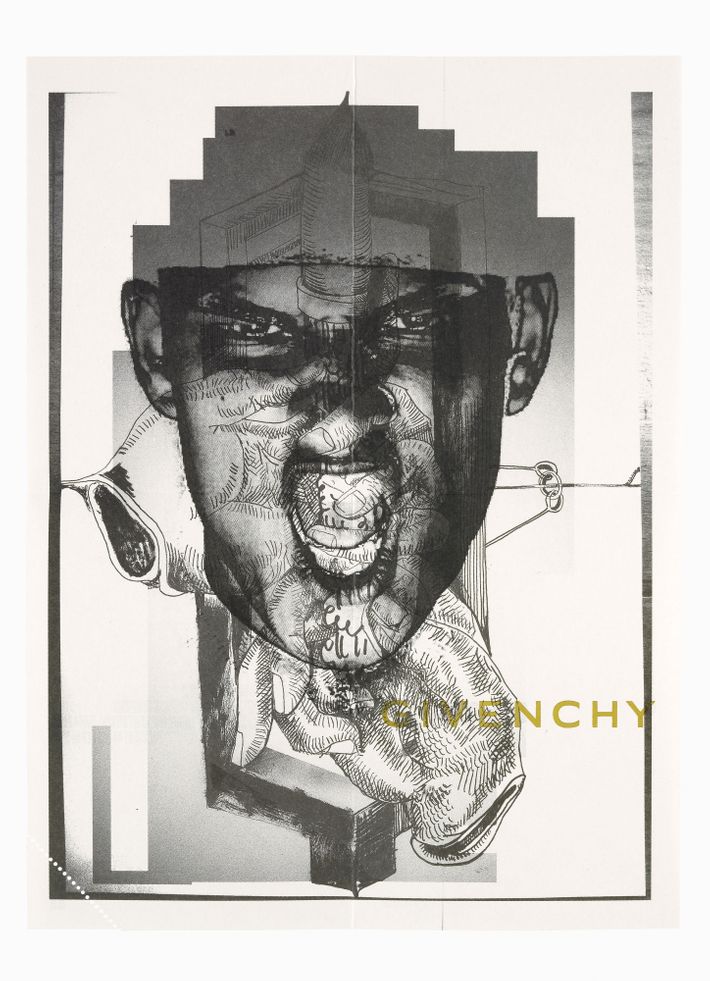 Givenchy spring/summer 2012 invitation
"Sometimes the commissions are very easy, and it goes smoothly, and sometimes, it's very complicated. When you are young, you don't have the patience to talk to someone — you are like a dog that barks all the time because you are happy to be around other people. But, as time goes by, you discover it's a really good exercise to listen to someone and then deeply understand what he really wants. And that's when it starts to be exciting creatively."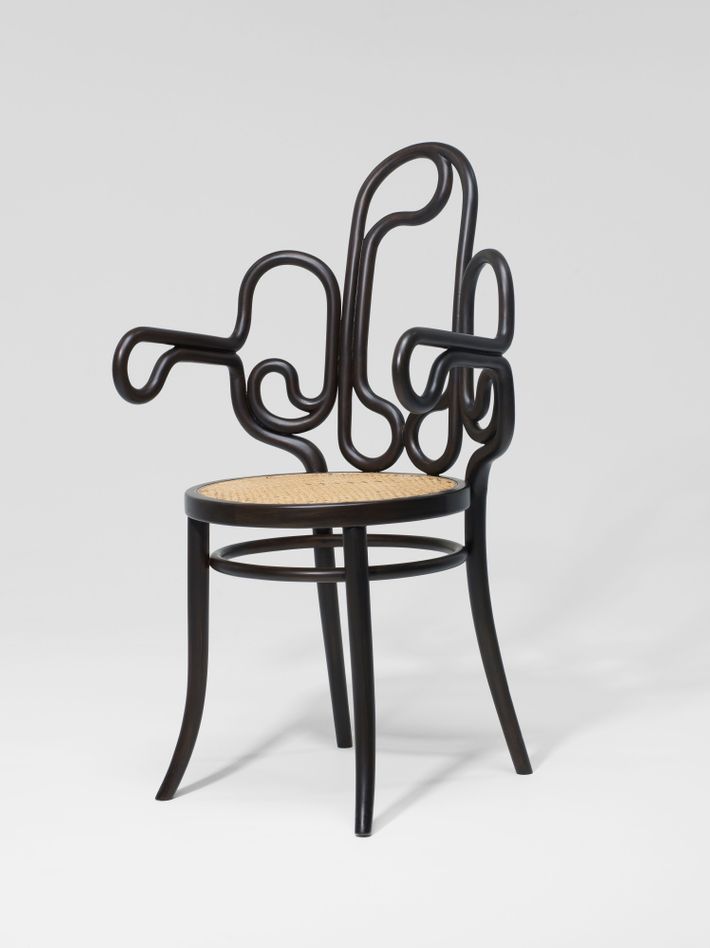 Thoumieux chair (2010)
"Neither Michaël nor I are furniture designers. When we make furniture, it's more like we are producing images that have a three-dimensional representation."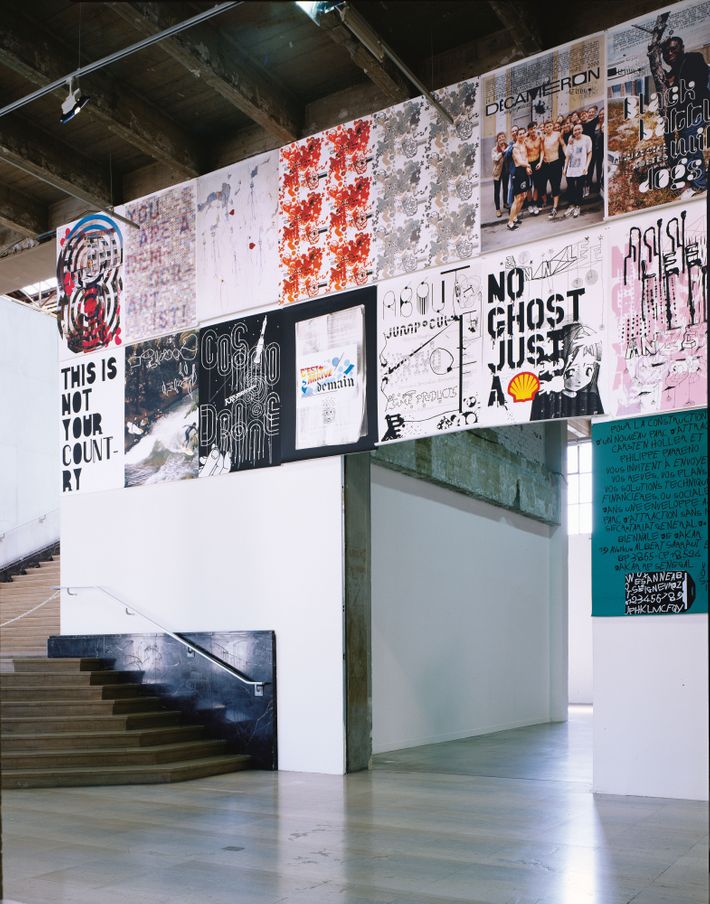 Translation (2005), Palais de Tokyo in Paris
"I think that the role of an art director in fashion is the role of a translator. It's very difficult to make a good photo of woman wearing a dress, for instance, because you might be completely charmed and suddenly if you tried to take a picture of this, it's like a butterfly … it disappears in your hand. And I think that our work is to produce an image that has the quality of a woman walking live in front of you."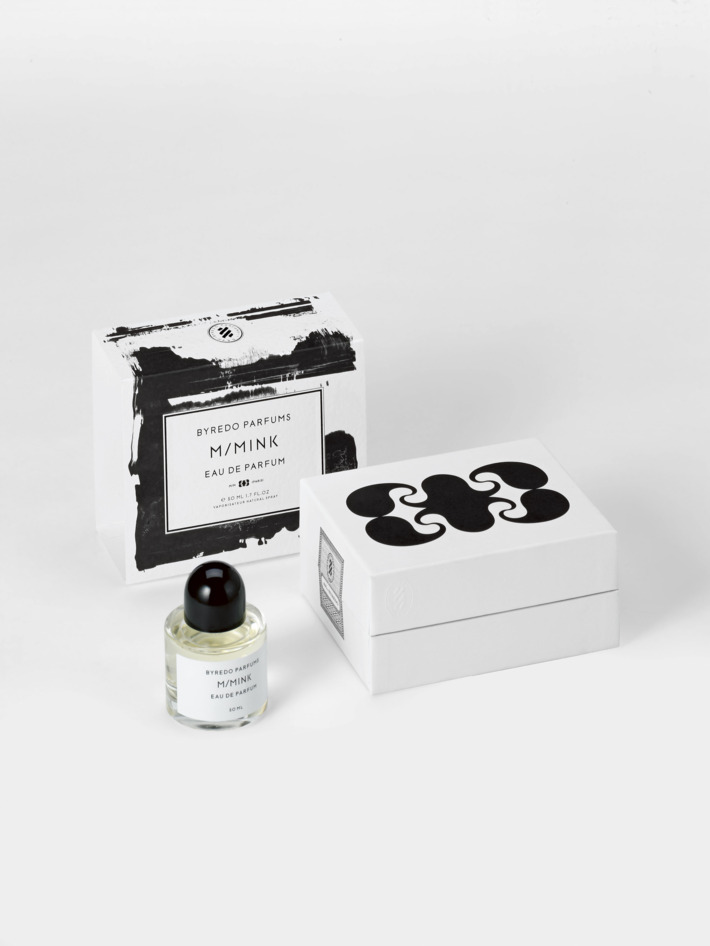 M/MINK (2010) with Byredo Parfums
"We like scents … most of the time, you are given a scent and then you produce an image that illustrates the scent, but in this case, I gave three images that I really liked — images related to the idea of ink — and at the end, it had the smell of those three images we were obsessed with."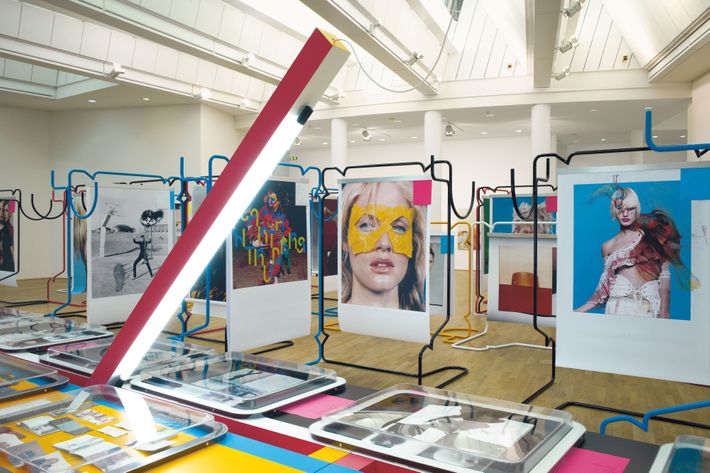 Fashion archives from 1995 to 2009 (2010), Museum für Moderne Kunst in Frankfurt
"Our studio doesn't have any windows on the walls, but it has windows on the roof — so you don't get distracted and the only thing you see is the sky. It helps you stay concentrated on what you have in your brain."