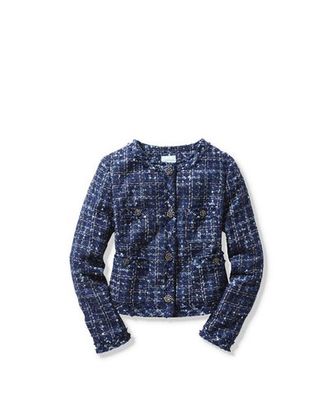 Tomorrow, the chain plans to add a "tweed cardigan jacket" to its lineup (priced at $40 and available for the next six weeks) and it's not Chanel-inspired. In fact, Michael Ingram Jones, Old Navy's global senior vice-president of design, told WWD: "I don't think there was any intention for it to look like anything. We have seen a lot of great-looking women wearing tweed cardigan jackets." And no one knows from whence they came!
Interestingly, the garment has been a part of Chanel's vocabulary since the thirties, when Coco — a tweed fan — "used the Duke of Westminster's factory and lined the jacket in fur to up the cost," Time reported in a decade-old article. Karl Lagerfeld revised the piece multiple times; in the nineties, he "appeal[ed] to rappers like TLC's late Lisa (Left Eye) Lopes, left, and Rozonda (Chilli) Thomas, who delight[ed] in the modern take on the Chanel jacket: the Windbreaker."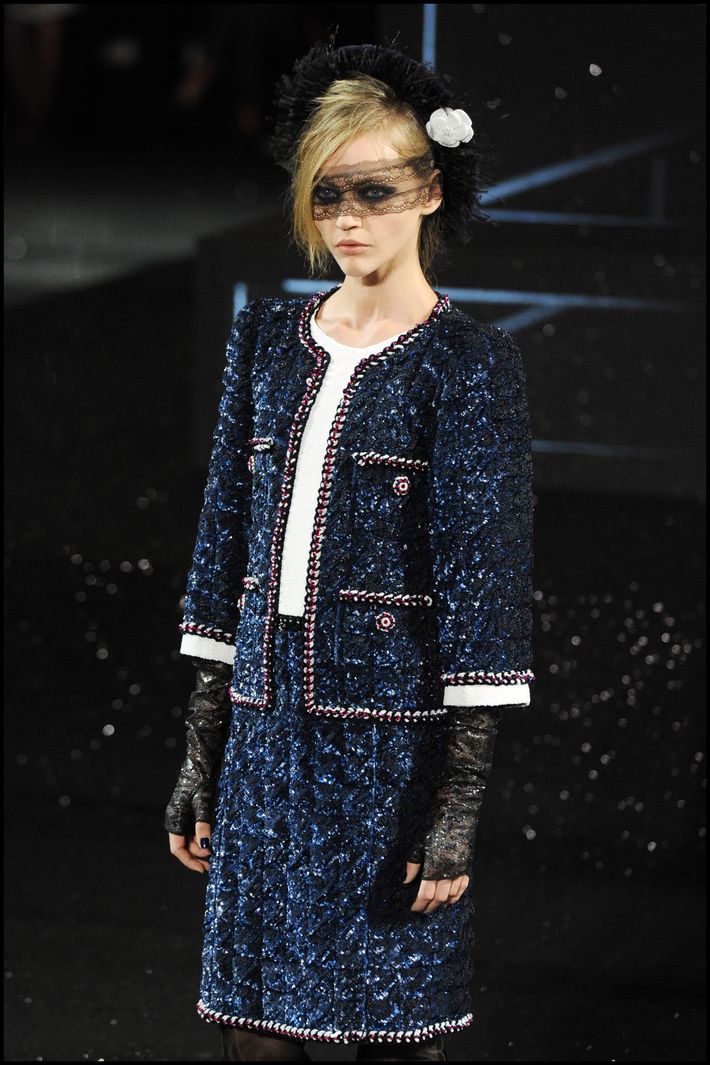 Not that either has anything to do with Old Navy, whose version will probably be lined in Performance Fleece and appeal to my mom.