Paris Fashion Week Dispatch: End Days Are Near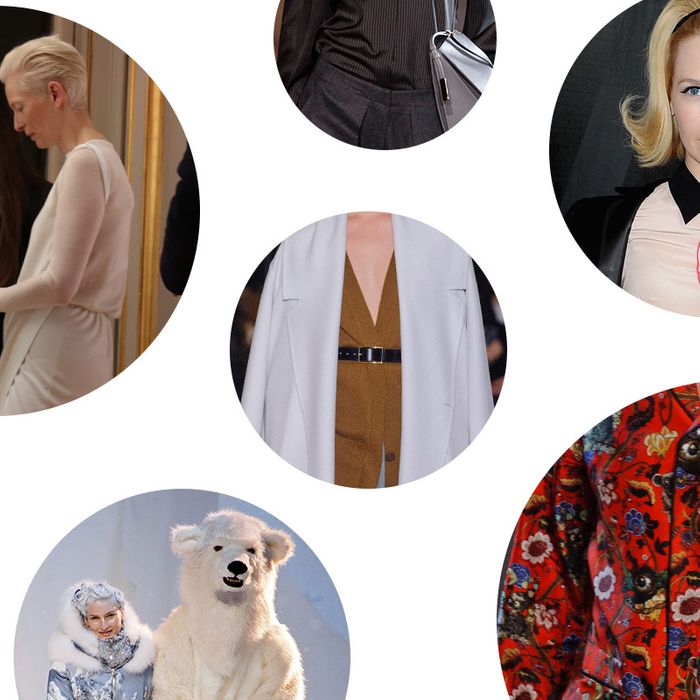 We're live from Paris, where our editorial director is reporting from Fashion Week (albeit in a different time zone).
MONDAY
1. By the time Stella McCartney shows in Le Opéra Garnier, I cannot describe what a relief it is to be at a show with no fur.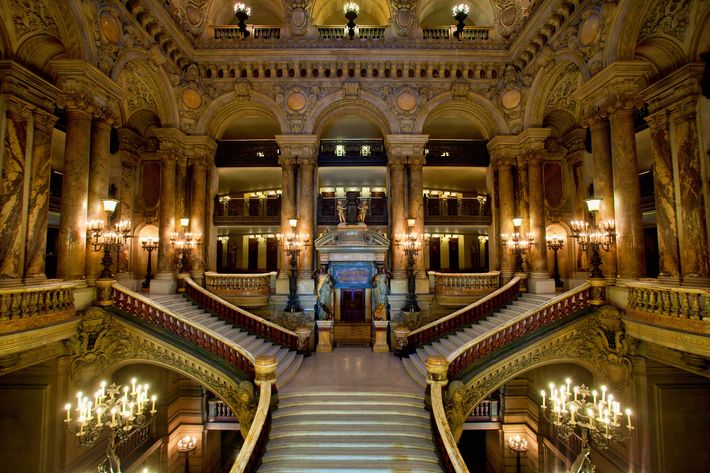 Models wear baseball caps that more resemble riding hats with extra-long brims, loads of pinstripes, and seriously chunky heels. Trying to imagine which of my friends will want to wear those.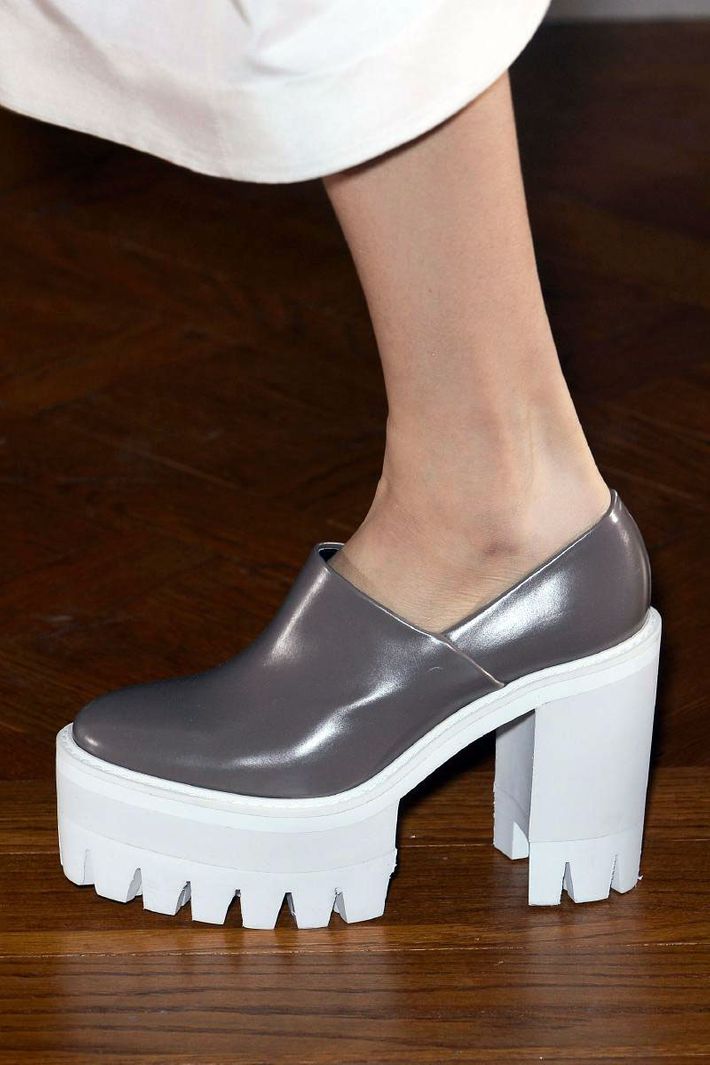 2. Delfina Delettrez makes surreal, poetic jewelry that often incorporates playful elements of movement. In her showroom she demonstrates how to stack her powder-coated metal bangles which come in geometric shapes and eighties neons.
3. At YSL, Hedi Slimane woke everybody up out of their luxury-goods coma. No one can talk about anything else.
4. Vietnamese dinner at Pho Bida with the Fashionista team where we reminisce about embarrassing high school musicals.
TUESDAY
5. The morning begins with a breakfast at the hotel where David Beckham is staying, but sadly he is not eating with me. I am there to meet the impressive creator of luxury e-tailer Farfetch. Apparently, a single customer has bought over 200 pairs of shoes since the site launched five years ago. Theory: This person might be one of my seatmates at the shows.
6. People can't whip out their cell phones fast enough to capture the giant globe at Chanel. A grand race to tweet the wittiest pun ensues.
7. Across town, Nicholas Kirkwood's showroom is like an art gallery for footwear enthusiasts:
8. Pringle of Scotland invited people for Champagne to view their collaboration with Central Saint Martins students, who studied the archives of Princess Grace to make a collection of knitwear. Wandering around enjoying the beautiful interior of the mansion in which the event took place, I nearly collide with the regal, ghostly Tilda Swinton in a long white dress.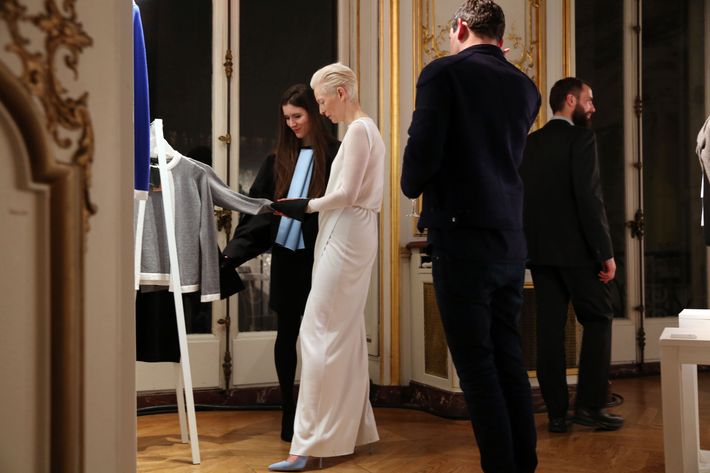 9. You know what real luxury is? A seat with a back. And no one does understated luxury quite as well as Hermès. The collection takes place in the evening in a library, where we sip vodka drinks on plush couches and chairs, bathed in golden light. Maybe this is what it feels like to be invited to a meeting with the Illuminati. Everything from the model's clean, natural hair and makeup, to the relaxed way they hold the crocodile clutches, reinforces the house as the keeper of eternal chic.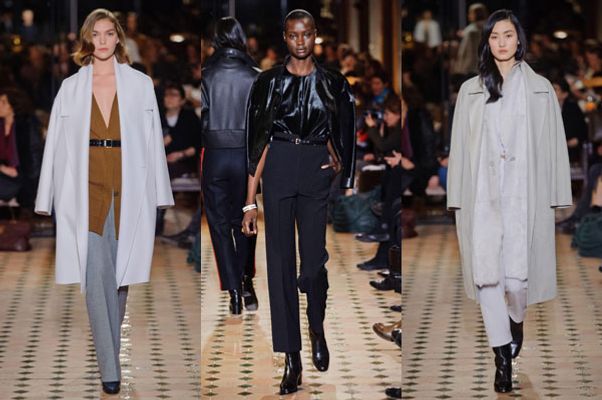 WEDNESDAY
10. We all know that Louis Vuitton will be a big deal. But walking the steps to the Louvre I have to stop a minute to appreciate what a crazy trip this has been. Not for too long, because like the Marc Jacobs show, this one starts on the dot. There were many highlights, like the reward of having the door in front of you open.
11. At Moncler, a husky dog goes AWOL, but who can blame him? From the loud music to the fake snow, to the scarily warm models, it's an understandable instinct. Once that fiasco is over, we get men on zip lines and polar bear mascots.
12. The end of the week is palpably nigh at Miu Miu, where Marc Jacobs shows up in his beautiful red pajamas. January Jones and Zoe Saldana grace the front row. Either one of them would look great in the bazooka-pink, shaved Mongolian lamb coat.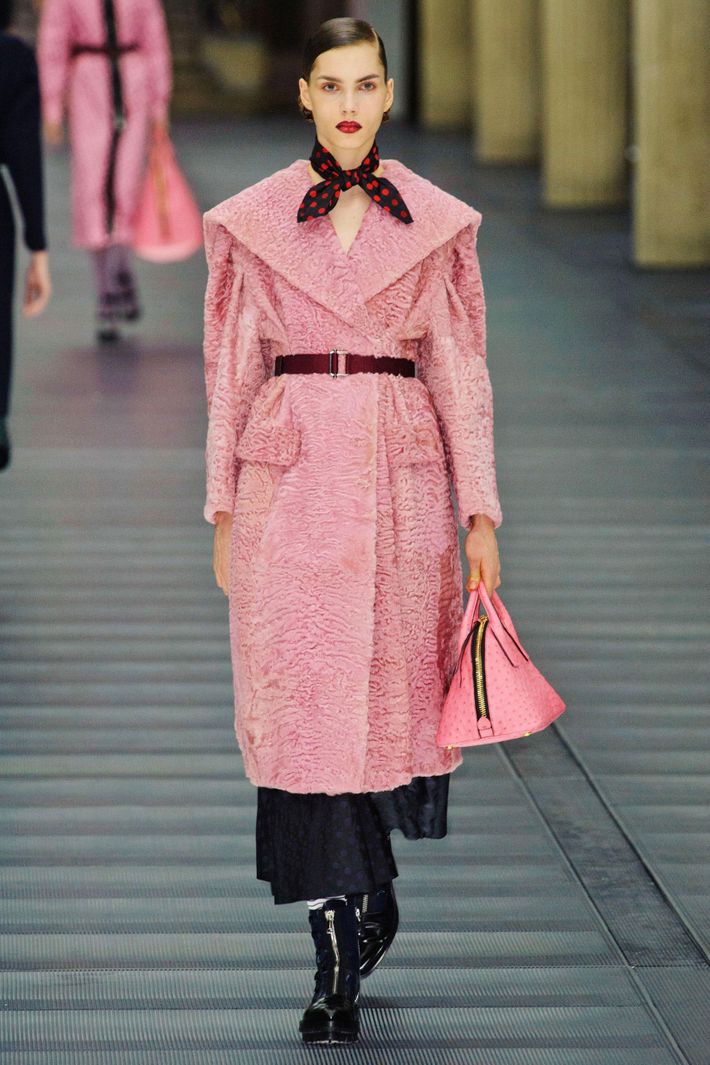 13. An afternoon of re-sees (and last minute Bon Point shopping for my kids) and it's back to the hotel, packing for an early flight. Au Revior Paris!
Paris Fashion Week Dispatch: End Days Are Near