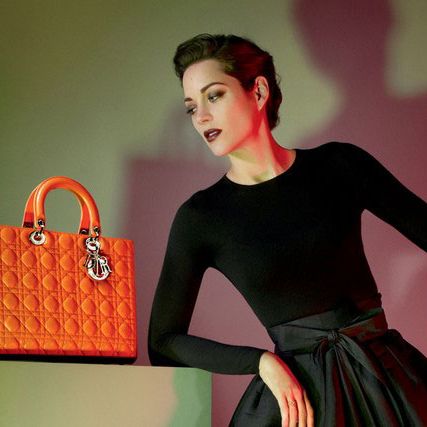 Marion Cotillard.
Photo: Jean-Baptiste Mondino for Dior
Marion Cotillard, the longest currently standing Dior face, appears in her first Lady Dior campaign since Raf Simons took over the label. Here she is in Simons's spring 2013 designs, gazing upon her ticket to free red carpet outfits for the next couple of months. Photographed by Jean-Baptiste Mondino, the images look rather similar to Jennifer Lawrence's Miss Dior campaign, in that both women are styled to look pale and austere. To compare: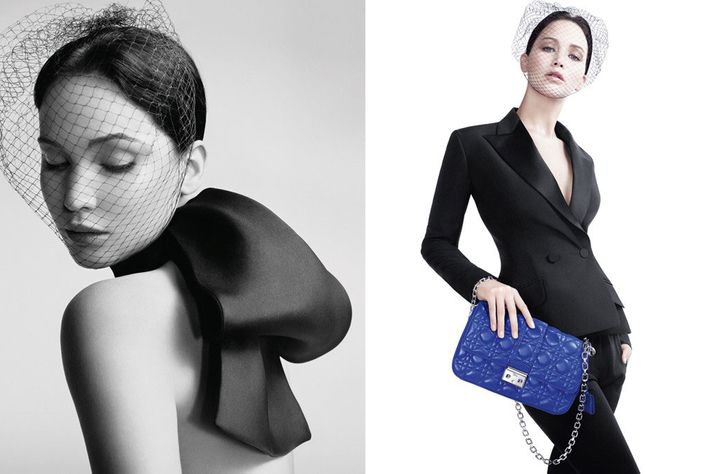 It's interesting to see the evolution of the Dior woman under Raf Simons's tenure. Back in the Galliano days, Cotillard vamped in front of the Kremlin's swirly domes, her eyes done up in purple shadow and her cleavage adorned with bows; now, she's somber and sophisticated, with dark hair, white skin, arched eyebrows, and almost nothing in the background. On a related note, Dior is probably saving boatloads in ad production costs.