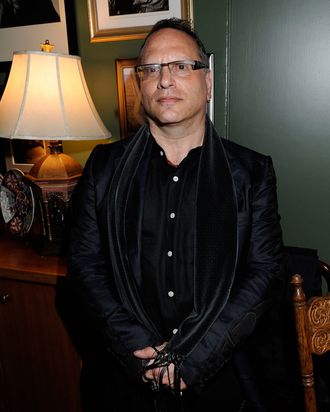 Buzz Bissinger.
Photo: Eugene Gologursky/Getty Images
Pulitzer Prize–winning writer Buzz Bissinger reportedly checked into an inpatient rehab facility on Tuesday following the publication of a lengthy confessional essay in GQ, which contained lurid details about his descent into shopping addiction (he's spent $638,412.97 on clothing alone since 2010). Bissinger issued a written statement to NBC News on the same day:
I wrote this because I love beautiful clothing, too much obviously. But also because I believe it will help others who are struggling with addiction, as well as self-expression and the damage that can be done by denying who you are. I wrote it because it was the only way I know of coming to terms and getting the help I am now getting.
Although a few outlets (including NBC) reported his entry to rehab yesterday, his location remains undisclosed.