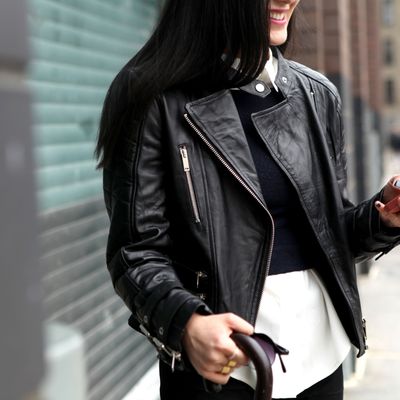 Motorcycle jackets, like the basic white tee, can be considered a wardrobe staple. When thrown over any outfit — pointed heels, jeans, or a simple summer dress — they bring a nice urban edge, and they're a great choice for outerwear in transitional seasons, providing a protective layer of warmth without the bulk of a winter coat. And while a great motorcycle jacket is pricey, they're worth saving for because their tailored construction lasts forever— just make sure you find the right one for you. Aside from cut and tailoring, look closely at the lapels, zippers, pockets, and buttons. Everything needs to fall just-so or else the whole jacket looks a bit off.
In pursuit of finding my perfect classic moto-jacket, I test drove nine different styles in a wide range: from a shawl-collared Rick Owens, to a classic boxy fit by Acne, to a quilted Balenciaga, and everything in between.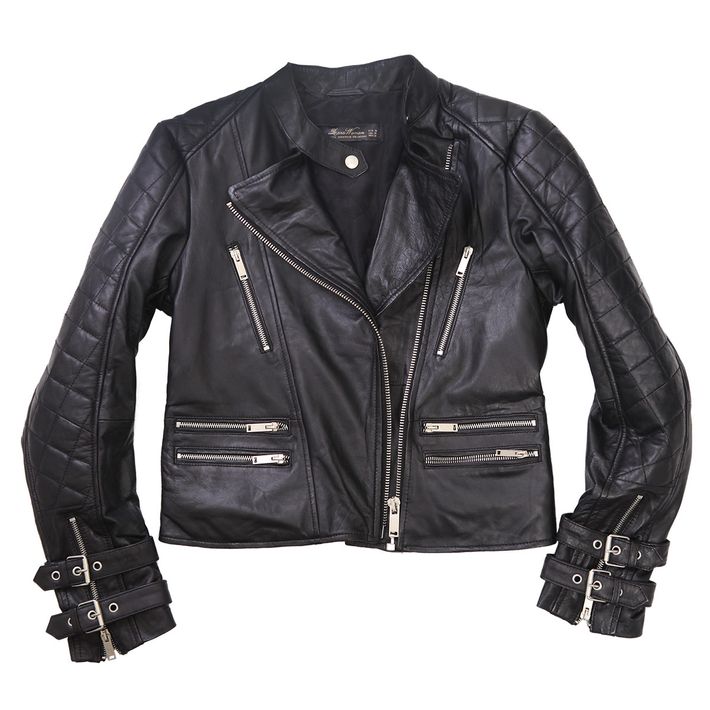 Zara
Scale of 1–10 = 4.5 Let's call this a "starter jacket," to be worn while saving up for the "dream jacket." The fit is fine but there's something about the quilting that makes the leather seem lackluster. And why would anyone need straps like that on their sleeves?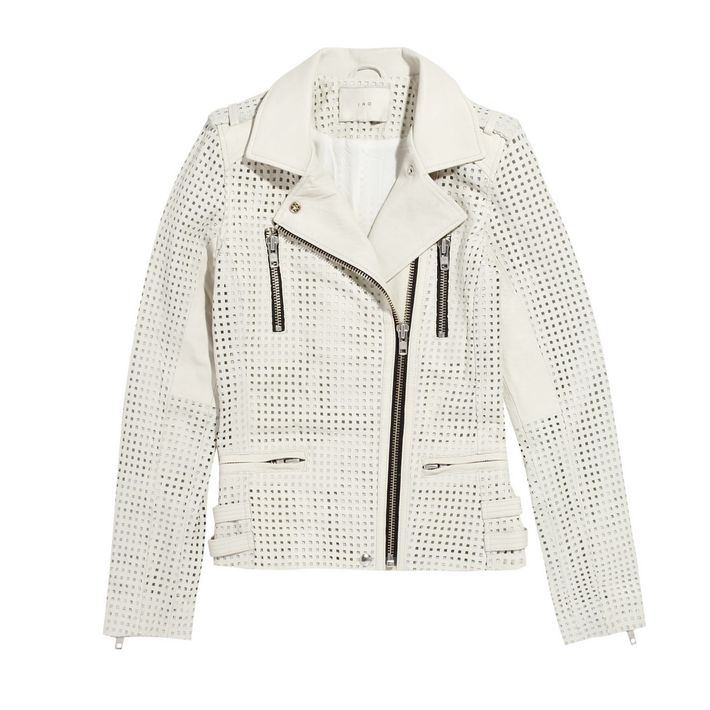 Iro  
Scale of 1–10 = 5.5 The white, perforated, double suede, grid pattern on this jacket just looks badass, and is a subtle, interesting twist on the classic moto. But pale suede is impossible to clean. This would only be an option if money were no object, in which case I would add it to my already-existing (fantasy) collection of motorcycle jackets, to be worn on only balmy, sunny days.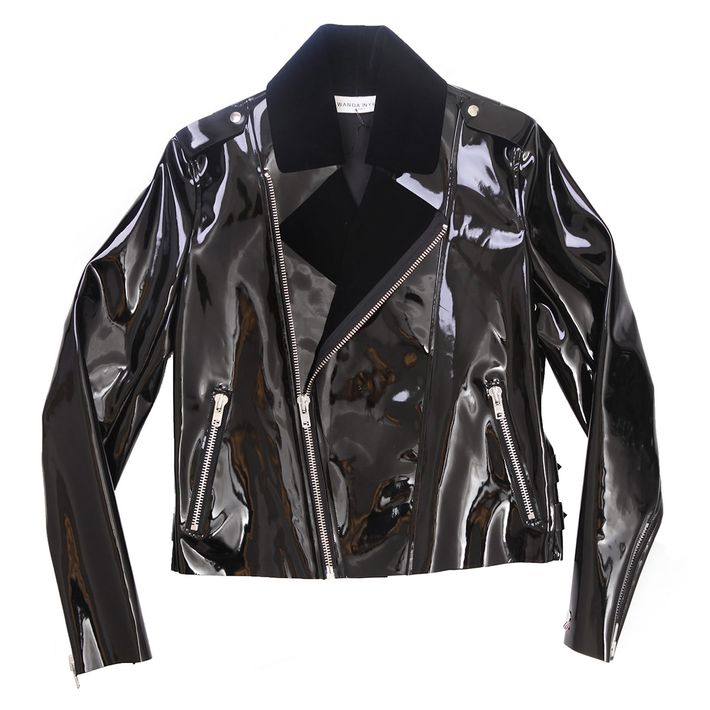 Wanda Nylon
Scale of 1–10 = 5.5 The glossy leather reminds me of Catherine Deneuve in The Hunger — definitely striking and slightly scary. But the squeaky noises that the sleeves and shoulders make as I move are dealbreakers.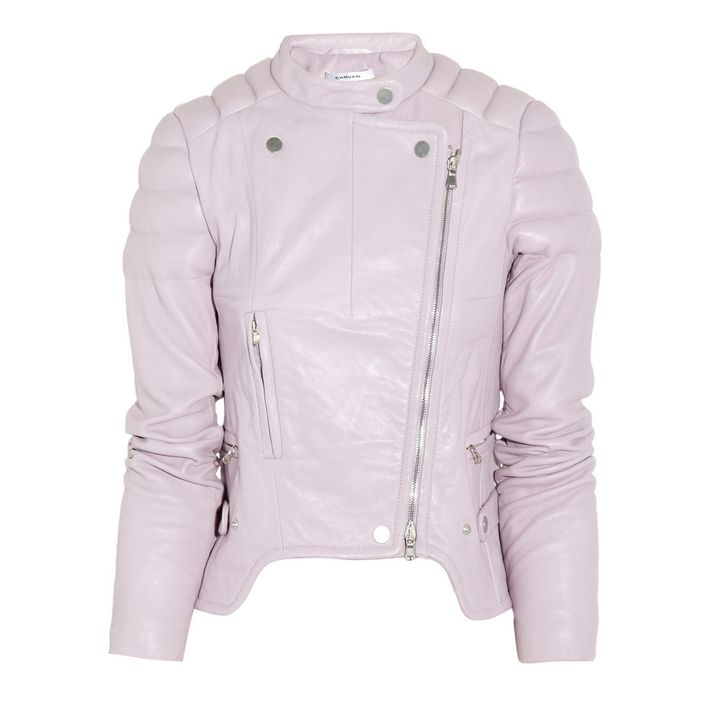 Carven
Scale of 1–10 = 6.5 If you try this on, be sure to spend a few minutes just stroking the buttery lilac leather that's reminiscent of a classic quilted Chanel bag. It looks great when half-zipped, though the cut seems a little short — I would only want to wear this with a high-waisted skirt or pant. The padding in the quilted shoulders seems a touch too extreme to be worn regularly over the years.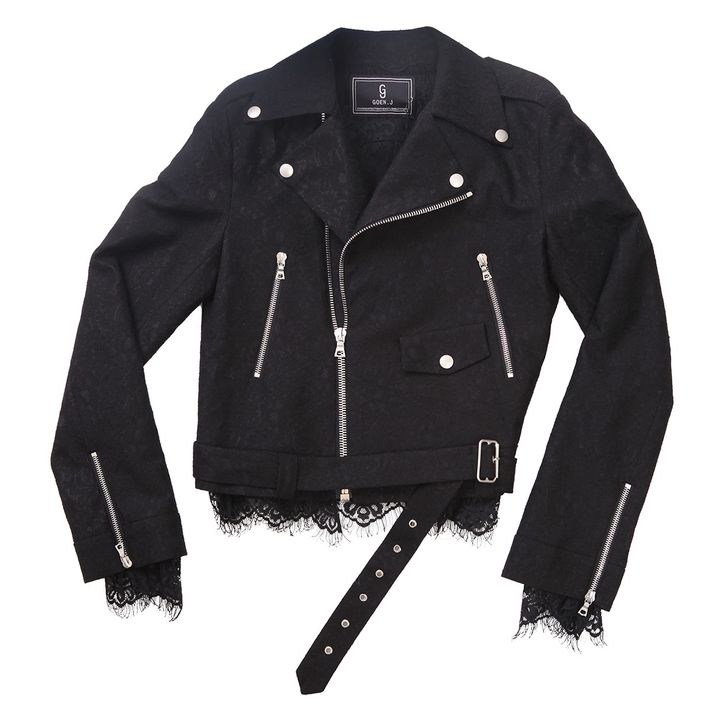 Goen-J   
Scale of 1–10 = 6 Delicate dentelle lace edges the cuffs and waist, making this jacket unusual, but also a bit precious and better found on blouses. It's also not warm at all. Goen J Lace Motorcycle Jacket, $670 at Opening Ceremony Soho, 36 Howard Street; (212) 219-2688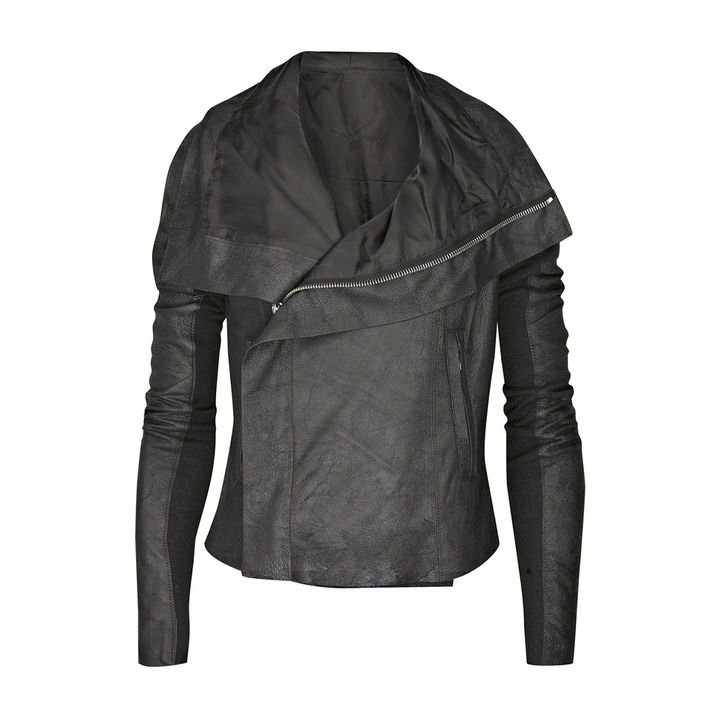 Rick Owens
Scale of 1–10 = 7 Here we have an elegant/goth option that seems to look universally great on everyone. But it doesn't feel like a protective second skin as much as a literal second skin. The sleeves hug tight, which is great for layering something over it, but I'm looking for something to throw over an already complete look.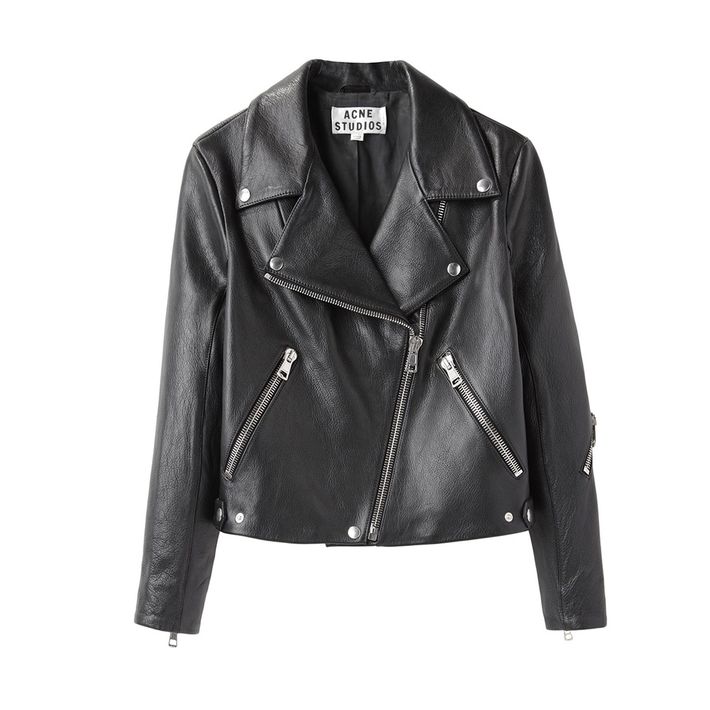 Acne
Scale of 1–10 = 7.5 The perfect example of the classic boxy motorcycle jacket, the straight shape eschews feminine tailoring and recalls the rip-roaring Harley Davidson dudes you'd see at pit stops on cross-country trips. The leather appears heavy, but feels light and worn in, like it's been your favorite jacket all along. I love this one, but fear it's going to look a bit too "cool" to wear as I get older.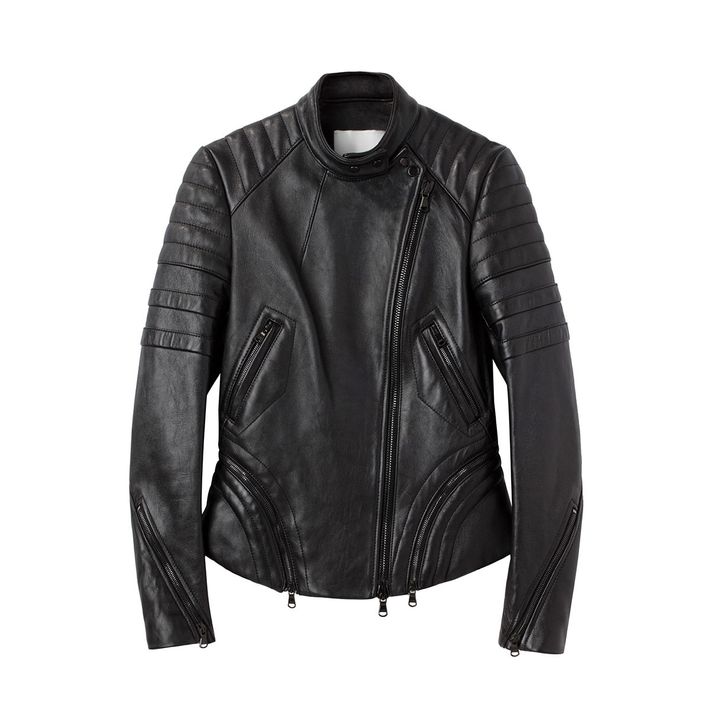 3.1 Phillip Lim
Scale of 1–10 = 8.5 I love the corseted, basque-like quilting at the hips which gives this jacket a very feminine shape without detracting from the toughness of the leather. Yet in terms of longevity, I'm not sure if this detail will be something that I want on my jacket in five or ten years. It's hard to determine what you'll want in the future, but for now I think I'd err on the side of classicism.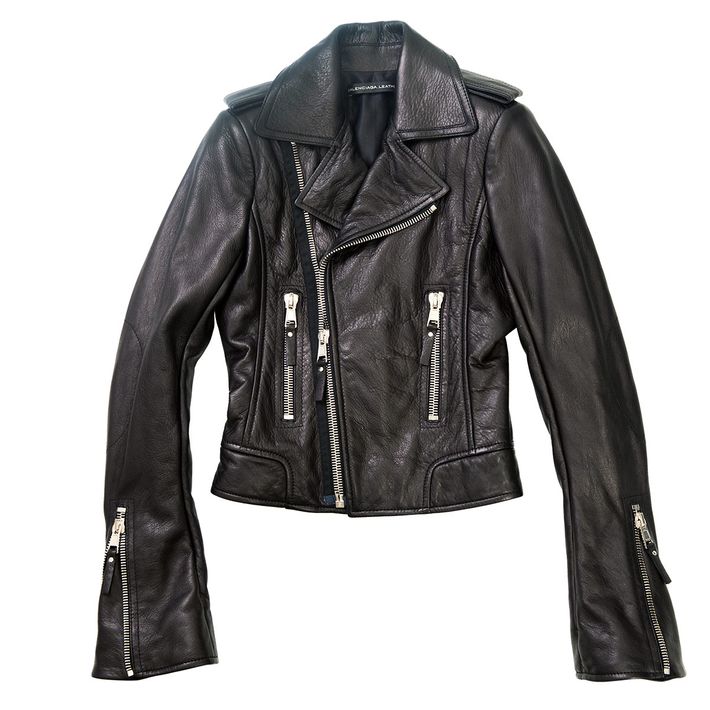 The Winner: Balenciaga
Scale of 1–10 = 9 The leather is thick like a real motorcycle jacket in that, if I ever found myself on a motorcycle again, I'd trust this jacket to protect my skin in a scrape. The details fall perfectly everywhere, and it's devoid of distracting extras. The only flourish allowed is the zipper along the forearms that, when unzipped, expands the sleeve into a slight bell like shape that complements the tailored back and shoulders perfectly. It's a structured classic, one worth saving up for. Balenciaga Moto Leather Jacket, $2650 at Balenciaga, 138 Wooster Street; (212) 206-0872.