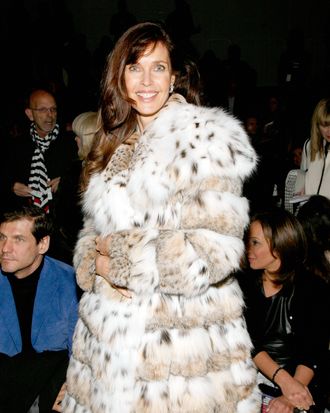 Carol Alt.
Photo: Andy Kropa/Getty Images
Carol Alt, she of 1982 Sports Illustrated cover fame, was one of the first models to parlay her name into a bigger brand that now encompasses a beauty line made of "raw" ingredients, a raw food cookbook called "Easy Sexy Raw," and several minor acting roles. Now 52, she's just gotten her own talk show on Fox News, according to the Hollywood Reporter, in which she'll address lifestyle matters like beauty and healthy eating. (In About Face, a documentary about former supermodels that aired last summer, she recalled having to lose fifteen pounds before Paris Fashion Week as a teenager and subsisting on "a carrot here, an apple there" — hopefully her current raw diet involves dollops of peanut butter, at the very least?)
A former supermodel talking about uncooked food seems like a weird direction for the network, but apparently it's part of their new strategy to cover lifestyle topics. Fox News executive Bill Shine told THR: 
Living well is an important topic for discussion … As a renowned supermodel, Carol has embodied a healthy lifestyle for years and will bring both informative and helpful ideas to our viewers.
Set to air on weekends, the show will debut this summer.