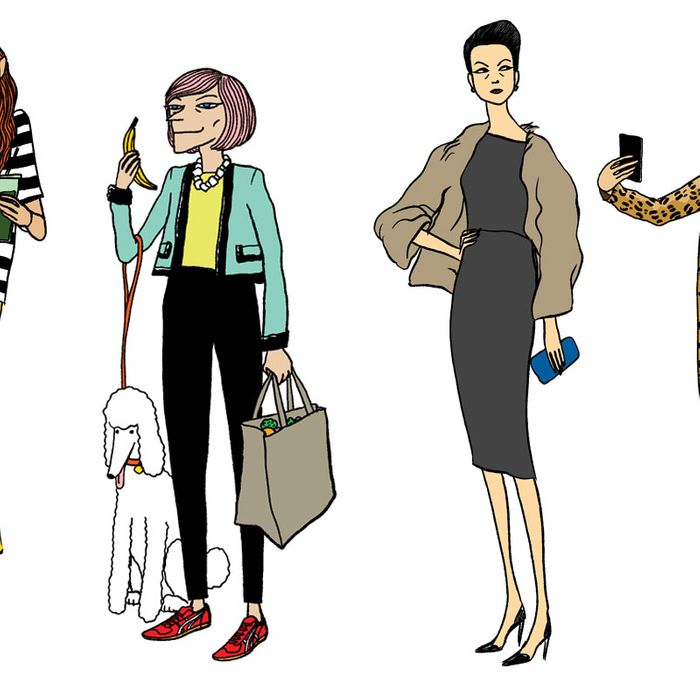 Photo: Alejandro Cardenas
A few weeks ago, we began to receive a slew of lovely new spring fragrances. But soon, after whiffing one perfume after another, they all kind of start to smell the same; it became one floral, fruity, sandalwood explosion in the Cut headquarters. Because men are often the silent victims of our perfume experiments, we enlisted the men of New York Media (to protect the innocent, quotes are anonymous) to help us edit down the bounty. We asked each guy to pick a bottle at random, spritz, and then imagine what type of woman might wear that particular perfume. It was a Rorschach test of smells. With eyes closed, they took in varying notes — from apricot to white musk — and conjured up characters to match.

From our admittedly small sample set, we learned that men mostly associate scents with memories of former girlfriends, moms, and grandmothers, as well as the occasional fantasy woman. Once we gathered enough data and giggle-inducing quotes ("She likes to smell the fruit at Whole Foods"), we commissioned artist Alejandro Cardenas to illustrate their very specific descriptions. Click through to see perfumes like Givenchy's Dahlia Noir L'Eau, Odin 09 Posala, Calvin Klein Eternity Summer, Dries Van Noten par Frédéric Malle, and others as imagined for the women who might wear them — don't worry, real fragrance notes are also included, in case you feel like brightening up your season with a new scent.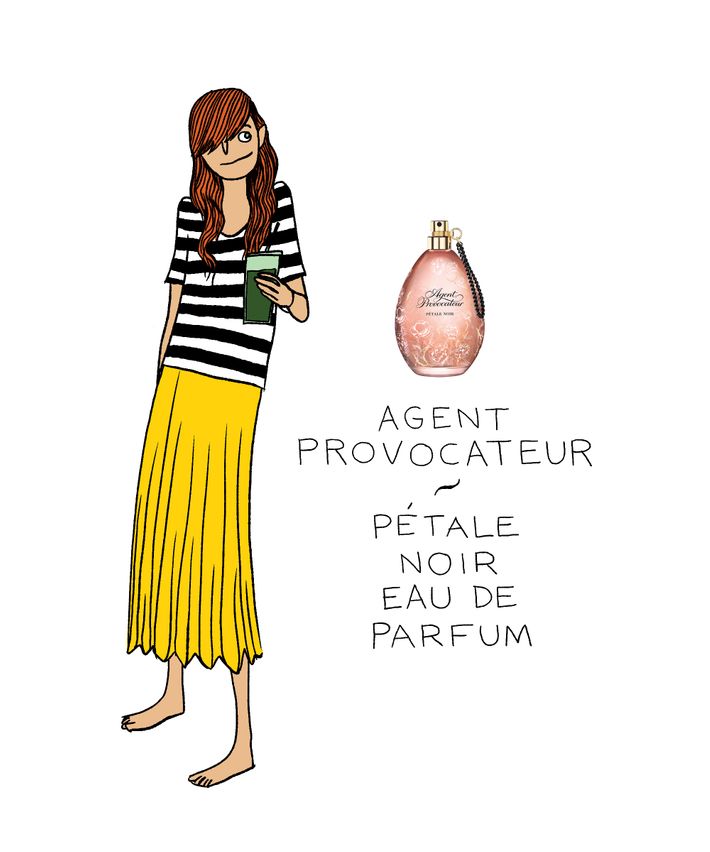 The Free Spirit With a Silver Spoon
"She comes from money and can't be burdened by kids or pets. I envision her standing on a beach, barefoot and drinking a smoothie." – Notes: magnolia, mandarin orange, rose, lily of the valley, ginger, leather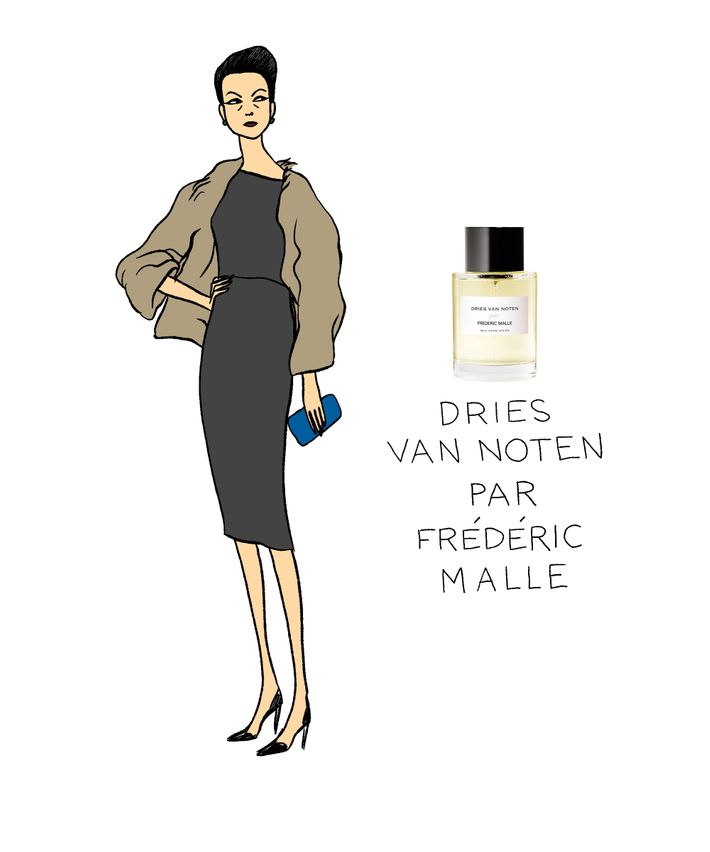 The Elegant Philanthropist
"She's very serious, wears a lot of furs, and sits on a board for a charity; a Boston lady. Her hair is always in an updo with lots of hairspray." – Notes: sandalwood, jasmine, lemon, vanilla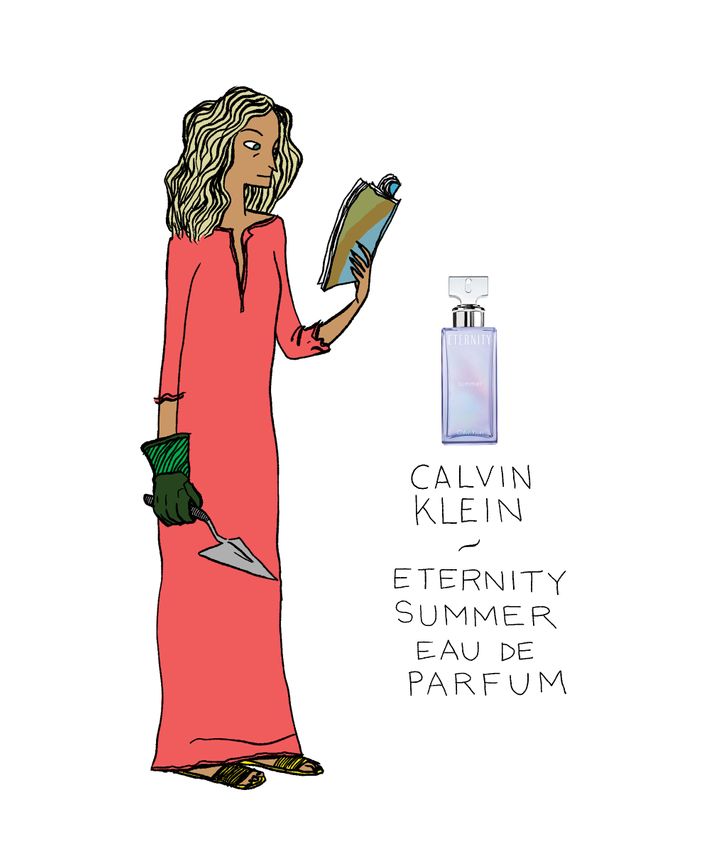 The Tipsy Horticulturalist
"She's a lady of leisure who likes to garden, read lots of fashion magazines, and also drink white wine spritzers." – Notes: bergamot, wisteria, musk, sandalwood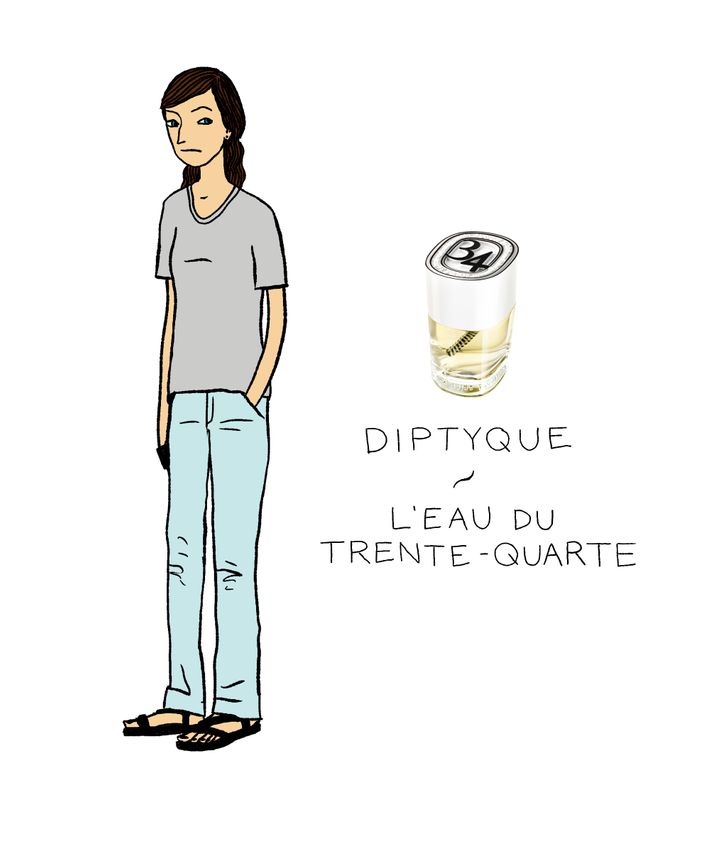 The Clean Hipster
"She's probably fresh out of the shower and put on a T-shirt and jeans. A hipster girl, not a couture type, who wears Tevas." – Notes: rosemary, grapefruit, clove, tuberose, patchouli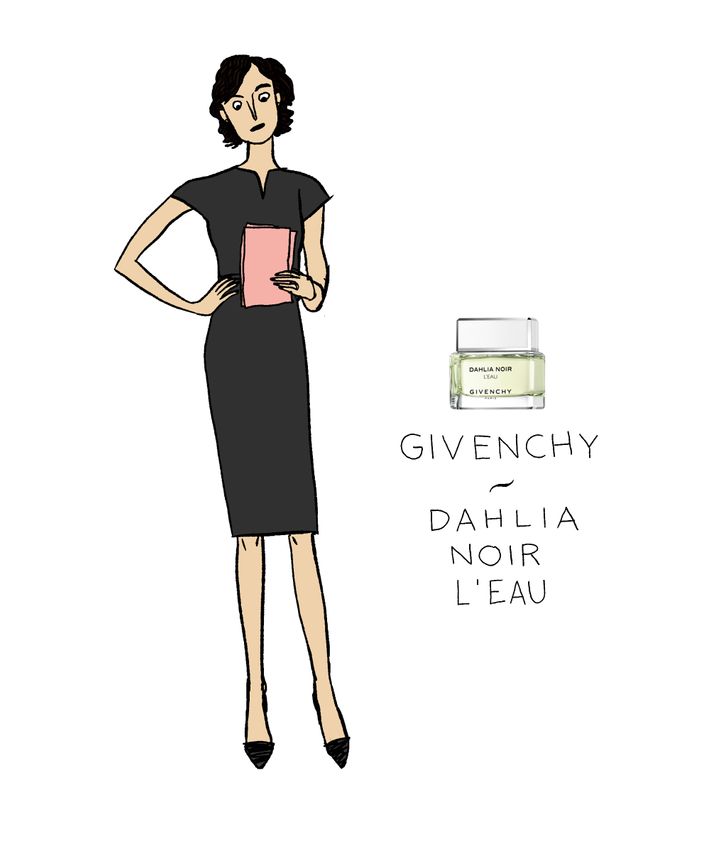 The Rich Female Executive
"She goes to a benefit event four out of five nights a week. Her family, which includes a husband and two kids, live in a Tribeca loft that cost $2 million." – Notes: neroli, rose, cedar, musk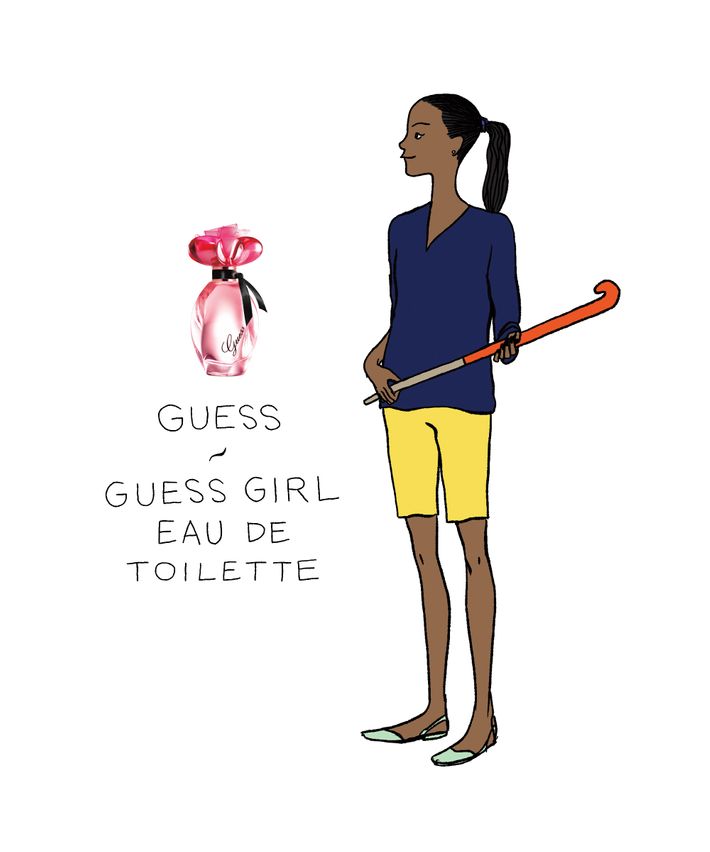 The Bubbly Valedictorian
"She's the popular girl in high school, is a 'goody goody.' She comes from a nice family and probably has pets." – Notes: raspberry, melon, lily, sandalwood, vanilla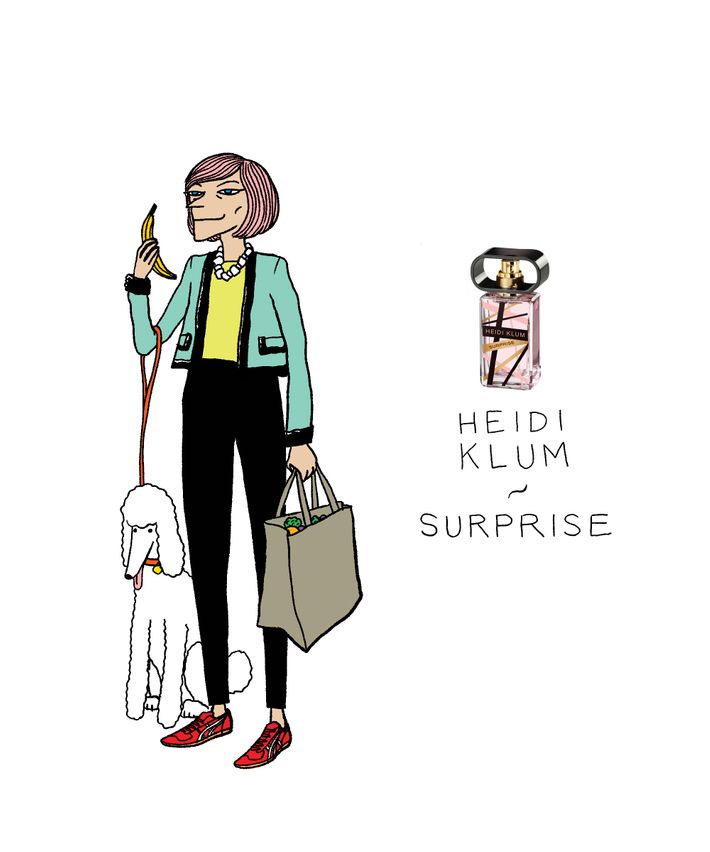 The Eccentric Geriatric
"She's retired, has a pet poodle, and dyes her hair pink or yellow. She shops at Whole Foods, where she likes to smell fruits." – Notes: mandarin, pink pepper, magnolia, rose petals, sandalwood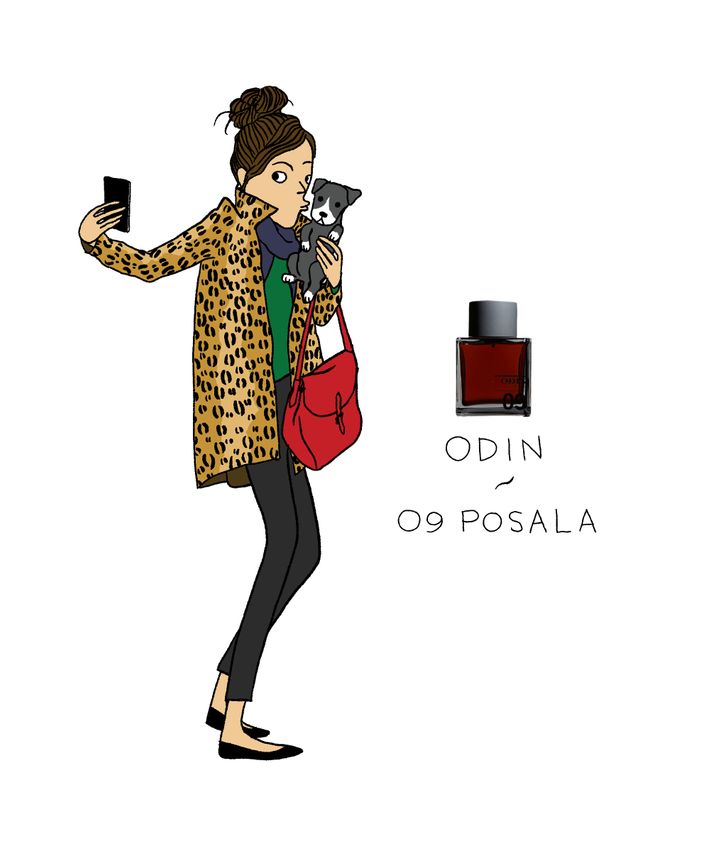 The Bohemian Blogger
"Her drink of choice is Champagne when she goes out, usually at a club. She works in social media or is a blogger, and has a pet pitbull puppy. Her outfits make a statement but aren't provocative." – Notes: jasmine, iris, tobacco, bourbon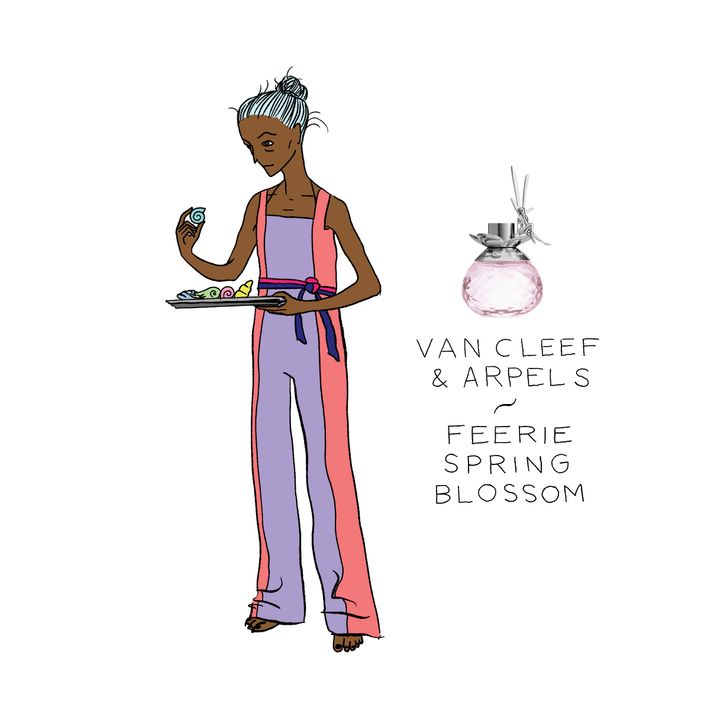 The Retired Granny
"This woman is in her sixties and wears a lot of pink and peach colors. She collects a lot of bathroom soaps that come in shapes, like seashells." – Notes: cherry blossom, magnolia, pink pepper, peony, musk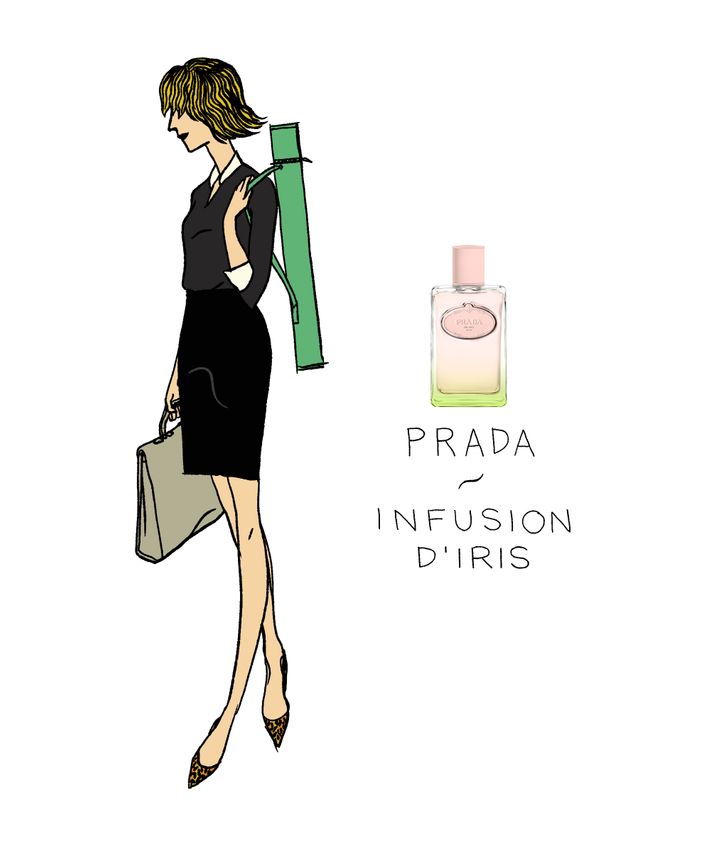 The Overly Practical Twentysomething
"She's a Manhattan girl, definitely not Brooklyn. On the weekends she likes to go to brunch with her friends and during the week she's very career-oriented, like a lawyer or finance executive." – Notes: neroli, mint rose, lily of the valley, white musk