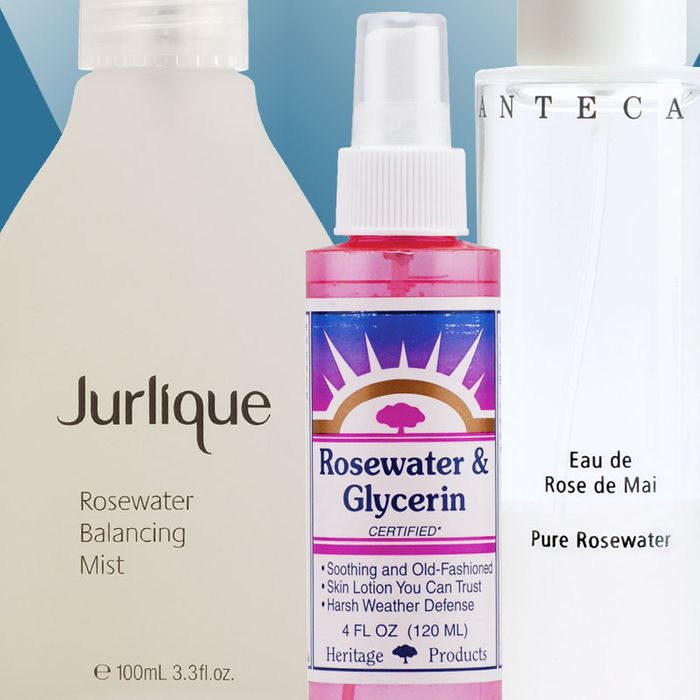 Now that we officially have a new pope — welcome! — our thoughts turn from holy water to its unholy, beautified version: rosewater. Cleopatra used to bathe in it, Marie Antoinette kept her royal hands soft with it, and Amber Valletta moisturizes her face with it. Since ancient times, rosewater has been considered medically and beautifully legit. It helps decongest pores of dirt and bacteria with its antiseptic properties, curbs redness in sensitive skin, and delivers an extra dose of hydration to dry complexions. Used on a regular basis (after cleansing), rosewater can also help skin reach a balanced pH level— making oily skin less oily and dry skin less tight. So in honor Pope Francis I, these are beauty's versions of holy water.
Heritage Rose Petals Rosewater ($9.09): Amber Valletta uses this on the regular and it can usually be spotted in many a pro-makeup-artist kit, as it's great for setting and reviving a made-up face. It's also usually available in your neighborhood Whole Foods.
Jurlique Rosewater Balancing Mist ($22): This version includes an extra dose of skin-helping antioxidants like grapeseed oil, which keeps skin more hydrated and radiant.
Chantecaille Pure Rosewater ($62): Olivia Chantecaille, the company's creative director, grew up in New York City washing her face with rosewater (like her French grandmother) — not regular H2O — for its hydrating and antibacterial properties. Packaged in an elegant glass bottle, this is the company's skincare best-seller.