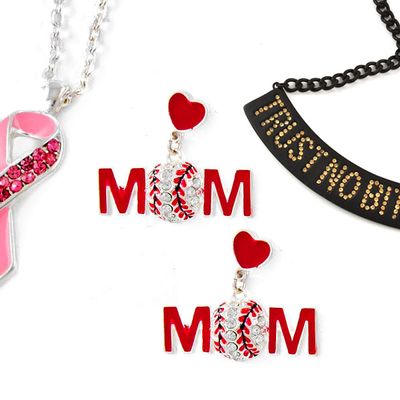 Fine items by Bluebell.
Photo: bluebell.com
Now that Tory Burch's legal battles with her ex-husband Chris are over, she has returned to tackling counterfeiters outside her social circle. First up: Bluebell Wholesale Inc., a New York–based retailer that sells cheap jewelry and scarves trimmed with bedazzled hearts, skulls, and other popular motifs (you can see some fine examples of their work, above). A Burch spokesperson tells WWD that they found out Bluebell was selling "unauthorized reproductions"of Burch's "T" monogram last year, and sent a cease-and-desist letter on November 6. Bluebell's co-owners responded and pulled the offending items from their website, but wouldn't disclose details about where they had gotten them.
Burch seeks both a permanent injunction against the sale of the alleged knockoffs on Bluebell's site and detailed information about the suppliers of the offending jewelry. And as we know, her lawyers mean business. Also, now that we've thoroughly perused the Bluebell website (free shipping on all orders over $250!), it seems that this copyright lawsuit may not be the only one they should worry about.