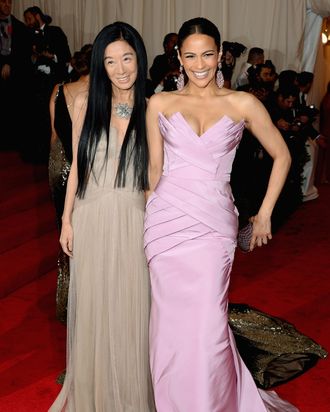 Vera Wang.
Photo: Dimitrios Kambouris/Getty Images
China-based newspaper the Global Times reports that Vera Wang's bridal boutique in Shanghai is now charging a fee for trying on dresses. Customers must pay 3,000 yuan (about $482) for 90 minutes in the dressing room; if they buy a dress, the money is deducted from the price, but if they don't, then they lose the money. This is the only Vera Wang store to adopt this practice, although several other stores in China, particularly Hong Kong, have a similar policy.
Vera Wang stated in a press release that the fee is meant to "protect the copyright of the designer" — in other words, to prevent any old schmo from taking gowns into the dressing room and photographing them for knockoff purposes. This may be the case, but if someone's running a big counterfeit ring, then $482 is hardly enough to deter them. If it makes a difference, though, then other big-name designers may follow suit.