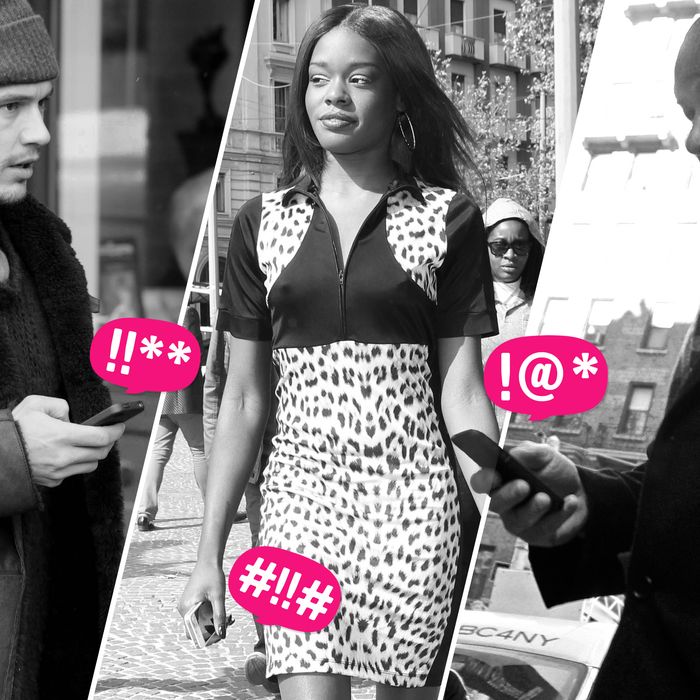 When Azealia Banks attacked Rita Ora on Twitter last weekend, she started with her usual litany of LOLs and conjecture: "Lol Rita Ora is so thirsty. She climbed over the wall of my dancers dressing room to snap photos. She's mad she's Rihanna's understudy. She's been TRYING IT on this tour man … taking all these candids of me when I wasn't looking, then posting and deleting them like a weak bitch." Banks then provided a "candid" of her own: a screenshot of a text message in which Ora rationalizes the dressing-room interaction in question. The correspondence had been weaponized: Banks used Ora's own words to attack her. That she also broke the singer's trust (who writes a text message intending it for Instagram mockery?) was icing on the cake.
Banks's attack was just the latest example of an increasingly commonplace phenomenon: weaponized celebrity correspondence. Before social media, stars had to use tabloid editors and gossip reporters to broker the revelation of private correspondence. Now stars can build stories about their foes' offenses on their own, complete with evidence.
Shia LaBeouf published nemesis Alec Baldwin's e-mails. Prince Michael Jackson retaliated against aunt Janet by tweeting her text. After lashing out at a comedian Bruce Vilanch, James Franco silenced critical onlookers by publishing a forgiving e-mail from Vilanch — the weaponized e-mail equivalent of an action hero wrapping his hand around another person's gun hand, to shoot a third party together.
For onlookers, the most enjoyable weaponized correspondences are those that reverse a power dynamic. When "Page Six" asked Salman Rushdie about a rumored dalliance with "celebrity of her own making" Devorah Rose; he claimed to be "mortified" at the mere suggestion. Rose responded by circulating the revered novelist's cringe-worthy Facebook overtures: "You look so gorgeous and hottt! see you v soon," "Will be in touch :) looking forward." Recognizing, perhaps, that the revered novelist's word would be taken more seriously than her own, Rose combated Rushdie by tossing his words back at him. "Never let someone paint you in a negative light," she tweeted when the story appeared online. Hell hath no fury like a woman scorned, nor a humiliation like unironic emoticons.
Though a large Internet following helps, followers are not a prerequisite for launching an attack-by-correspondence. Take the example of Nate Thayer, the journalist whose indignant e-mails to an Atlantic editor went viral (and forced multiple Atlantic responses) last week. In an apparent misstep during her second week on the job, editor Olga Khazan asked Thayer to "adapt" an article so it could be republished, without pay, on TheAtlantic.com. Thayer published their correspondence of eight e-mails in a blog post on "the state of journalism in 2013." By the end of the e-mail chain, Thayer appears to be writing for a wider audience — or at least a different motive — than the apologetic Khazan. After attacking the Atlantic's business models, decrying "common practice" online, and looking back on his own career, he notes in his final e-mail to Khazan, "it really is nothing personal."
Placing personal data in in a public forum comprises an entire genre of wrongdoing online. That's why doxxing is a form of harassment and nude selfies are treated as a health risk for teens. Sometimes the material isn't even confidential; neutral information, like a phone number, only becomes nefarious when a pop star instructs millions of people to prank-call it. Correspondence over text, e-mail, and instant message isn't public, but always carries the risk of becoming so: To communicate digitally is, ultimately, to accept the risk that somewhere, someone may be saving your transcripts for later weaponry. (I always know good gossip is coming when a Gchat partner goes "off the record.") And as more private conversations take place digitally rather than in person, more interactions have written records; reproduction requires only a click of a button; and social media provides distribution networks. For all our concern about corporations like Facebook invading our privacy, the more invasive assaults may come from those we share our thoughts with.