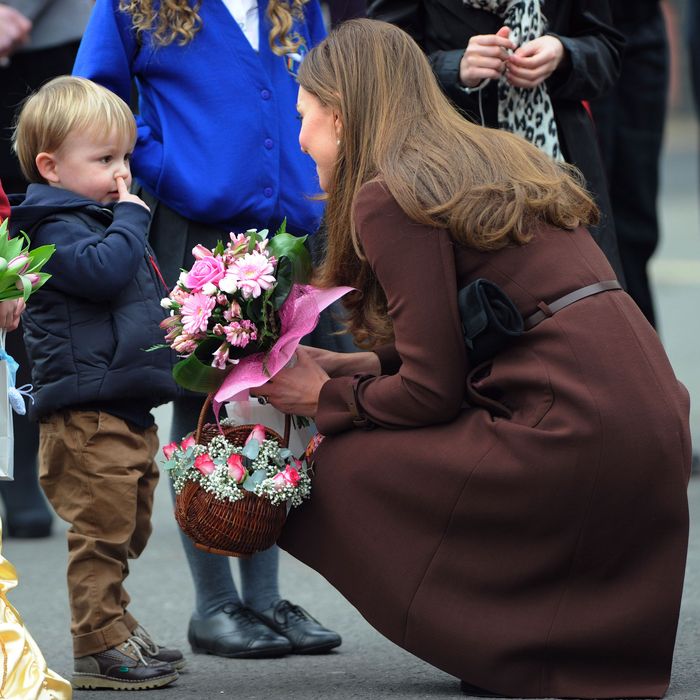 Awwwww.
Photo: WPA Pool/Getty Images
Three-year-old Ollie Axel was so overcome by the duchess's presence today that he … well, acted like a normal toddler. Immediate reactions:
Kurt: I LOVE THE WAY HIS PANTS FIT.
Maureen: Does this ruin or perfect his life? I think it makes him awesome, forever.
Sally: Sorry, I don't have any flowers for you. How about some GOLD?
Kat: We should start a scholarship fund.
Christina: I wonder if he showed her. What do they call boogers in the U.K.?
Sally: Bogies. (Source: Harry Potter.)
Kate, get excited for motherhood! Ollie, you have our unconditional love and support.