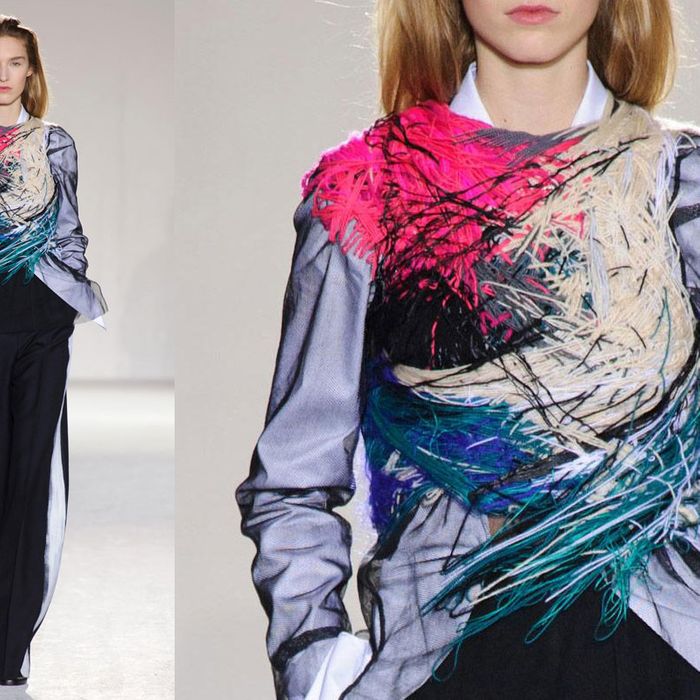 At Christian Dior, Raf Simons showed a parade of cool, restrained confections of newly imagined versions of Dior's famous "new look" shape, with silk prints, intricate embroideries and appliqué of Warhol's earlier works placed pell mell at the hip, on a hand bag, or on the front of an evening gown — as if it was a T-shirt.
At Martin Margiela, one top worn over a white dress shirt looked like a basket case had tried his hand at enthusiastically passing colorful silk thread over and over again through a tulle mesh long-sleeve top, in a fun way, underneath and over the mesh. It was so bad, it was brilliant.
Geometric sequin patterns seemed the requisite touch at Vanessa Bruno; the glint on one particular deep V-neck caught our magpie eyes.
And at AF Vandevorst, we loved the combination of a shearling vest that was cut with a regal drape over the shoulders and worn over a striking paisley-print, mid-nineteenth-century dress — there's something ghostly, wild, and cool about it — perfect for rambling the moors in Wuthering Heights, perhaps.