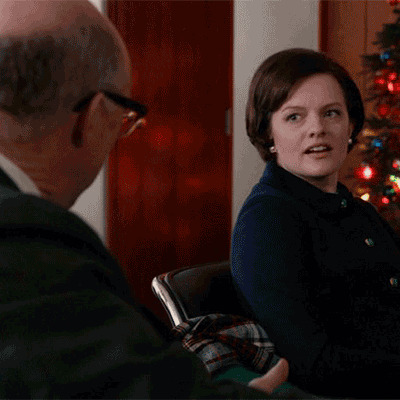 Mad Men's Peggy Olson has come a long way from her season one debut as Don Draper's mousy secretary. Last season — spoiler alert — she finally struck out from under her mentor's thumb, to become the badass creative boss we always hoped she'd be. Tonight's episode had her telling a client that she knows how to solve problems better than him, chastizing her male subordinates, and saving the Super Bowl ad in the process. She's confident, ballsy, and unapologetic, replacing Don as one of the series' most compelling and ambitious characters. We'll see how she maintains her bravado through the rest of 1968, but even if this is a good as it gets for her, it's pretty great.

Given the ongoing national conversation swirling around Sheryl Sandberg, we thought it right to call out Peggy as a proto-leaner. You don't even need to have seen the episode (or read the book) to enjoy fifteen of our favorite Lean In moments as GIFs from the season six premiere, corresponding to each chapter of Sandberg's book. Open up your bitch tap and share.
Introduction: Internalizing the Revoution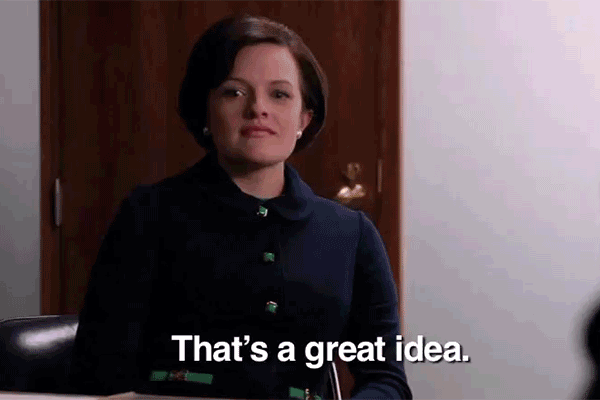 1. The Leadership Ambition Gap: What Would You Do If You Weren't Afraid?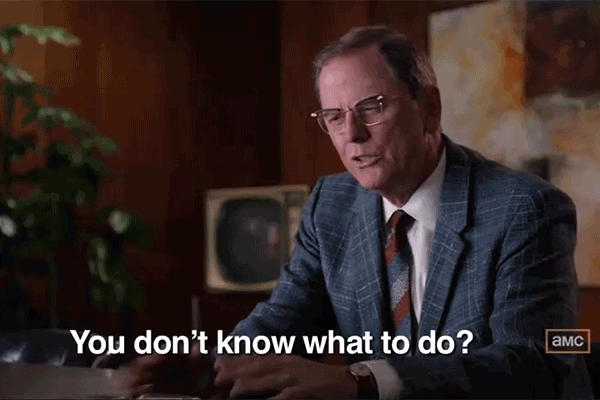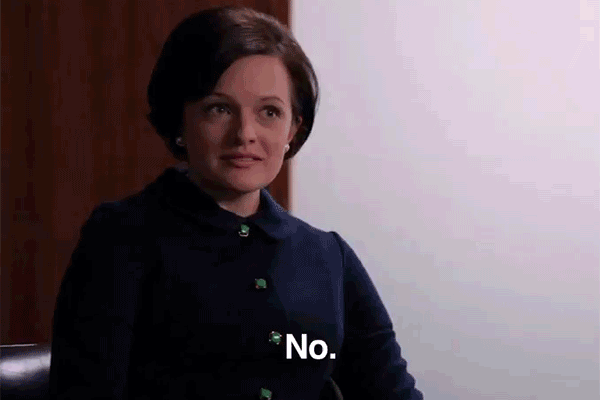 2. Sit at the Table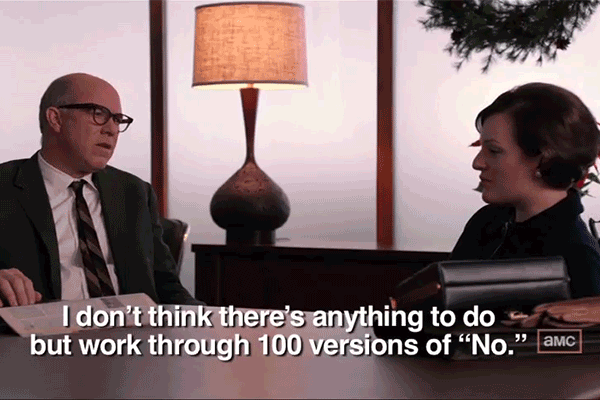 3. Success and Likability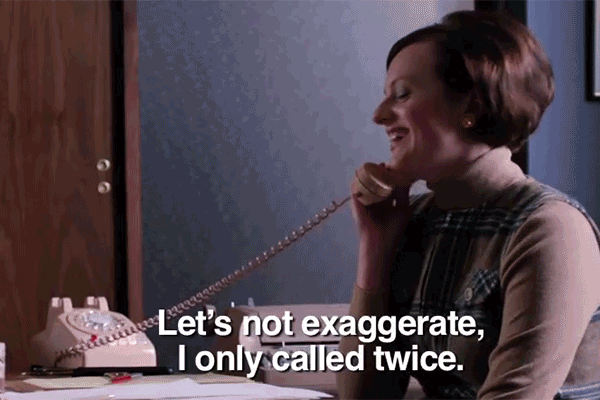 4. It's a Jungle Gym, Not a Ladder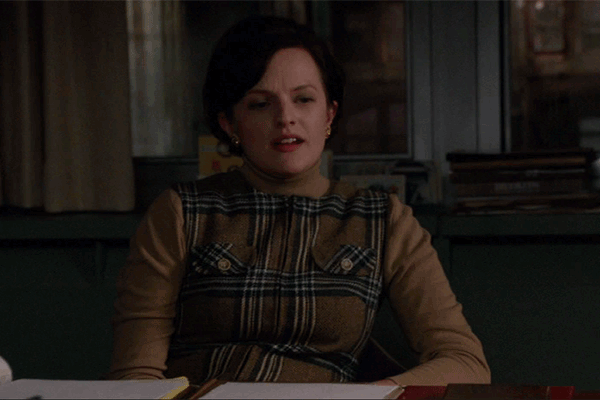 5. Are You My Mentor?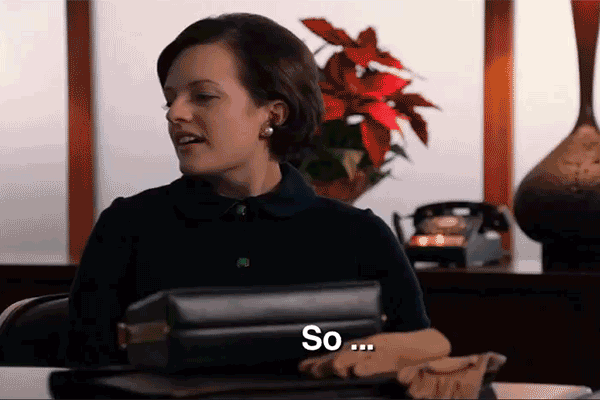 6. Seek and Speak Your Truth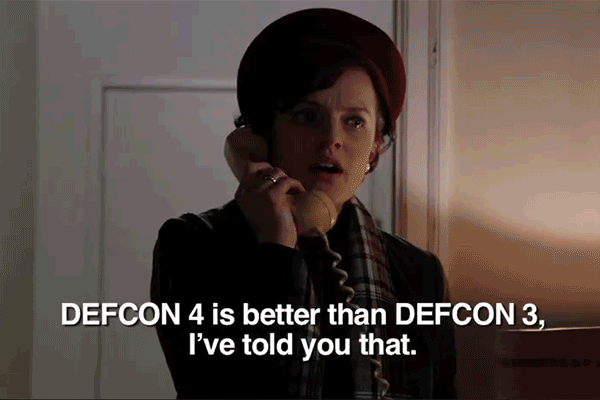 7. Don't Leave Before You Leave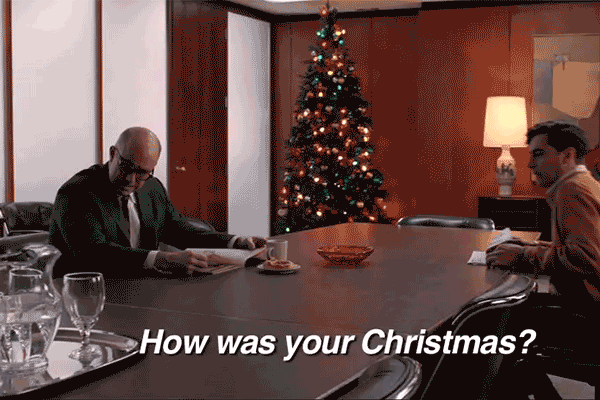 8. Make Your Partner a Real Partner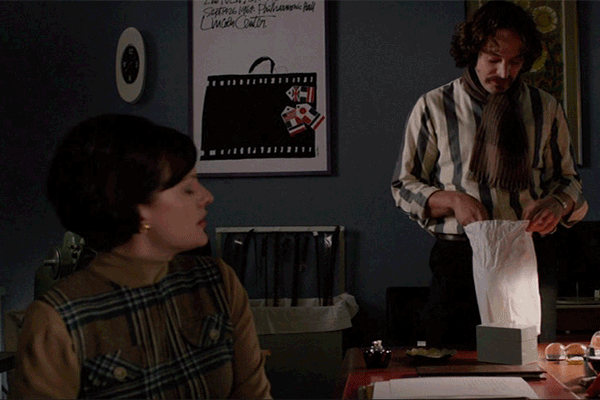 9. The Myth of Doing It All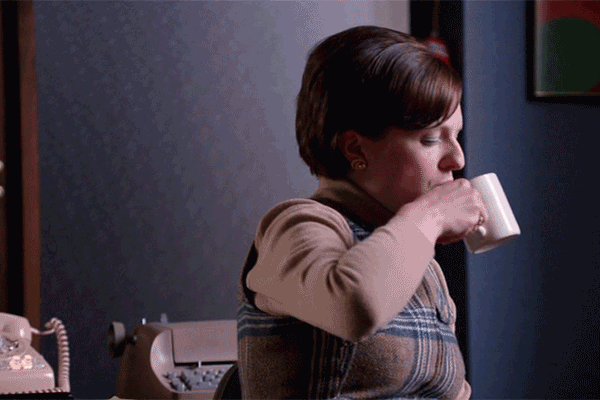 10. Let's Start Talking About It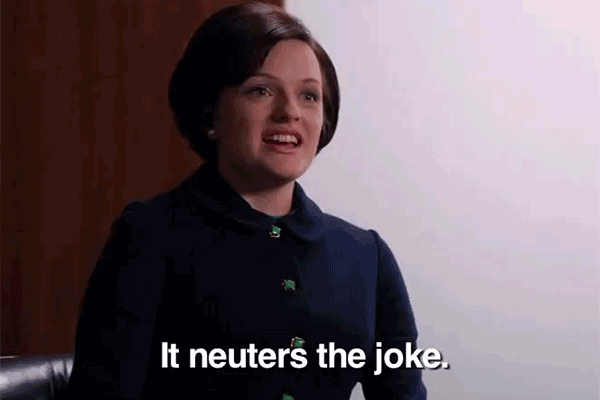 11. Working Together Toward Equality