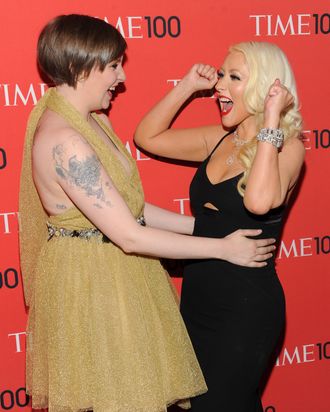 Lena Dunham attended the Time 100 gala last night, and conducted herself exactly as one ought to when in a room full of megafamous important people and glittering celebrities. That is, with unrestrained glee and unapologetic gawking. Let us count the ways she did everything right, starting with the above, when she danced with Christina Aguilera in the middle of the red carpet.
She pointed at famous people: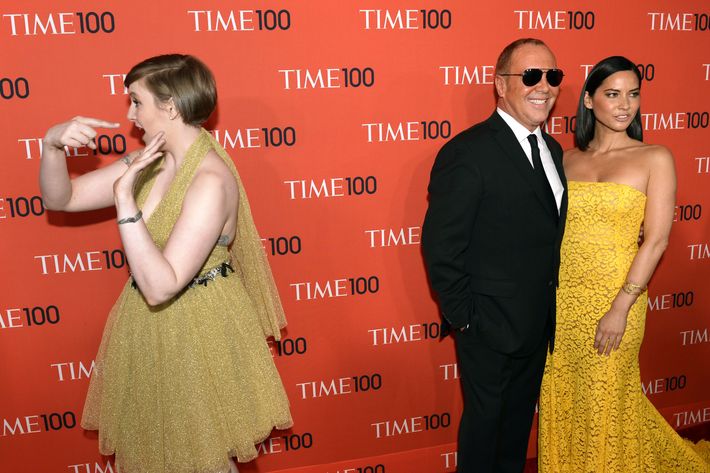 She kissed famous people: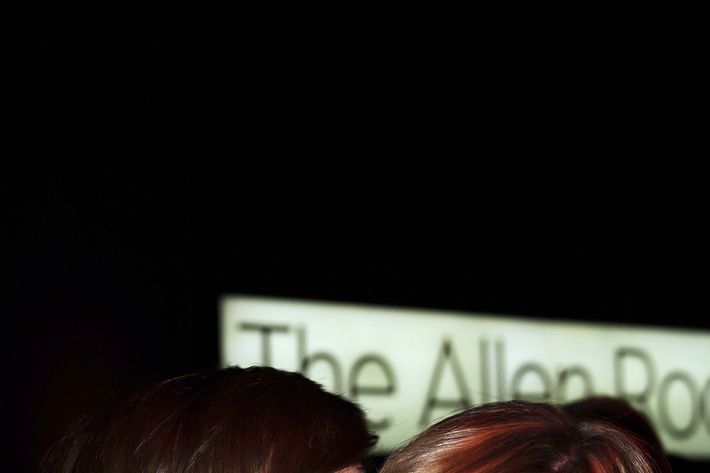 She kissed famous people, then fist-pumped: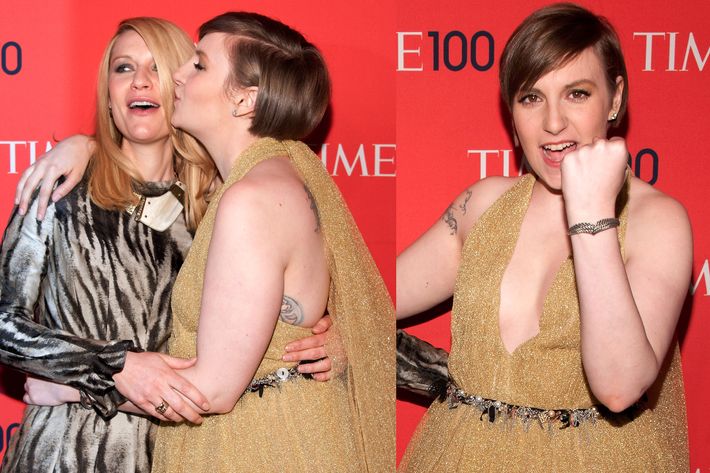 She dodged drunk-looking Padma Lakshmi: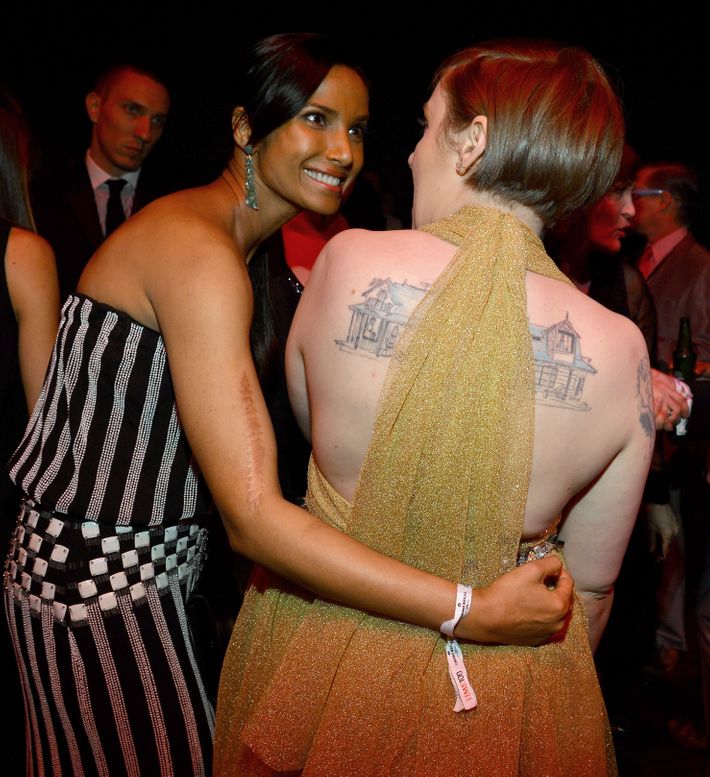 She texted her friends to tell them about the celebrities she was chilling with, but she was so good at chilling with celebrities, that the celebrities wanted to see her texts, too: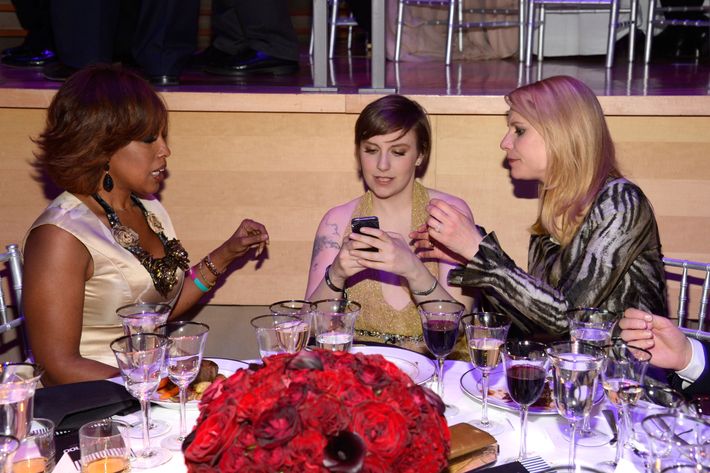 Lena Dunham: the celebrity who acts the way everyone else acts when they're around celebrities.