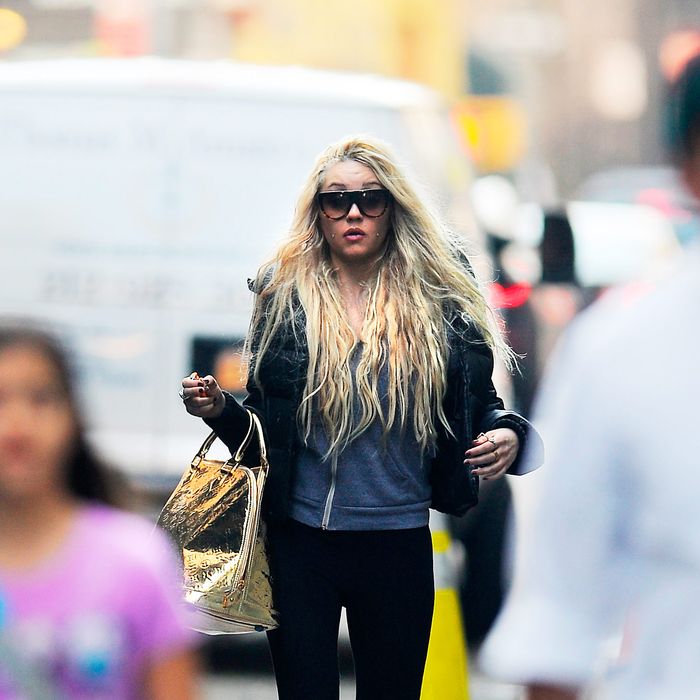 Photo: Josiah Kamau/BuzzFoto
The most torrid one-sided Twitter romance of our time — Amanda Bynes's X-rated seduction of Drake — is on the rocks. Last night, Bynes announced that she no longer finds Drake attractive. He is "ugly."
The split comes one month after Bynes took the Twitter flirtation to the next level, famously announcing "I want @drake to murder my vagina." Her rebound Twitter flirtation object appears to be Nick Zano, her co-star from What I Like About You.
But the course of vagina-murder longing never did run smooth. Mere hours before "ugly @Drake" fell out of favor, Bynes's hot-and-cold relationship with her imagined vagina-murderer was decidedly hot:
Better to have vagina-murder longed and lost than never to have vagina-murder longed at all.