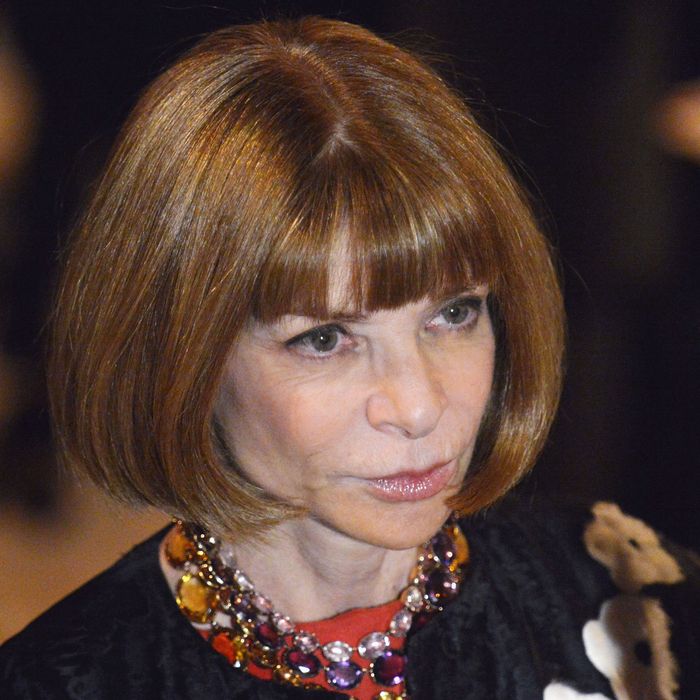 Anna Wintour.
Photo: Mike Coppola/Getty Images
Today brought two announcements from Condé Nast: First up, Lucky has tapped former Teen Vogue editor Eva Chen as a consultant for "various special projects." A rep for the publication also confirmed that Anna Wintour personally recommended Chen for the job — which confirms previous reports that the recently promoted Wintour is now working directly with Lucky editor Brandon Holley to revive the ailing magazine.
Meanwhile, Vogue is getting fresh blood, too. Megan Salt, Vogue's communications director of three years, will decamp to Amazon Fashion on May 10. According to the Post, Wintour's looking to replace her with someone "from the political sphere" — because Bark for Obama could only win so many hearts in Washington, apparently.