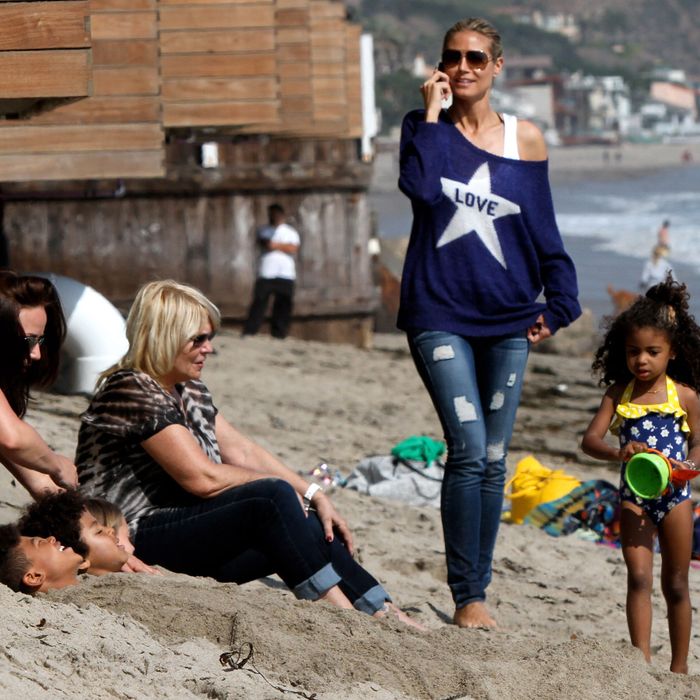 Heidi Klum et famille.
Photo: Splash News
Entertainment Tonight has exclusive photos of Heidi Klum "rescuing" her son Henry and not just one but two of the family's nannies from a riptide in Hawaii on Sunday. (The paparazzo on duty was clearly confident enough in Klum's lifeguard abilities that he just took pictures while people flailed around in the water.) Klum's boyfriend, Martin Kirsten, was no help either: Photos show him on all fours, gasping for breath like a beached fish. But the most impressive part of Klum's performance was that her bikini managed to stay put throughout the whole debacle, exposing nary a buttcrack or a nipple — no small feat, indeed. She released the following statement yesterday:
We got pulled into the ocean by a big wave. Of course, as a mother, I was very scared for my child and everyone else in the water. Henry is a strong swimmer and was able to swim back to land. We were able to get everyone out safely.
Glad everyone's okay. Let's honor their safety with some vintage Baywatch.