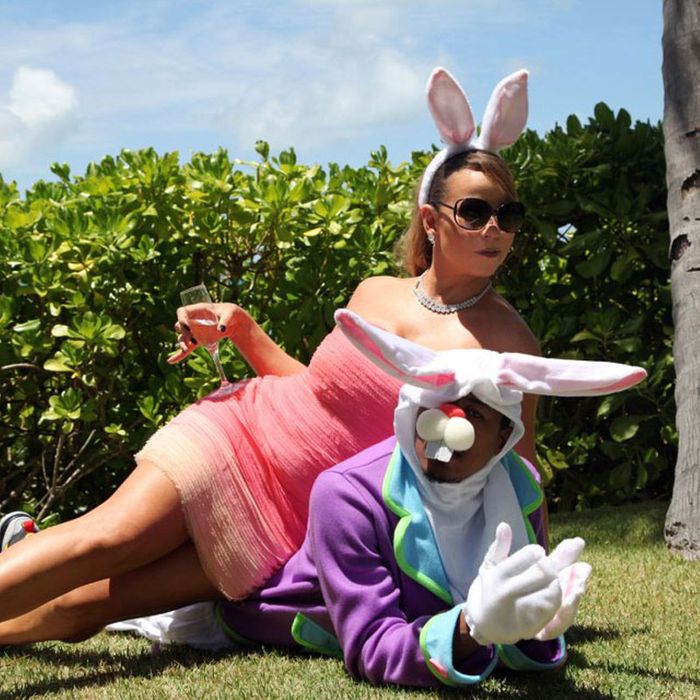 Photo: Mariah Carey/Facebook
In spite of its opera origins and female connotations, The Wall Street Journal "Bonds" columnist Elizabeth Bernstein seeks to reclaim the term diva as a badge of pride for women (and men!) the workplace. Defining "divas" as gender-neutral, "high-performing, high-maintenance narcissists," — i.e., successful people — she distinguishes between healthy divas and unhealthy divas.
Unhealthy divas have "Machiavellian intelligence." Healthy divas have "charismatic intelligence."  
Unhealthy divas are "needy, demanding, negative." Healthy divas are "spirited, fun and positive."
Unhealthy divas are "constantly trying to pump themselves up." Healthy divas' "sense of privilege comes from their knowledge that they are worth it."
Unhealthy Divas "talk almost incessantly about themselves." Healthy divas "share a lot of themselves," because they "assume everyone around them is interested in them."
And people really are interested in them, says Meredith Fuller, an Australian expert in mean girl psychology. "Having a healthy diva around brings a lot of sparkle." she told the Journal. "They make your world more interesting and pleasurable because you can bask in their spotlight with them." Although, according to the Journal, they might charge you $1,000 for the pleasure of basking in their presence over lunch.
Anyway, there's a quiz. It's best taken while embodying the persona of your favorite from the original Vh1 lineup.