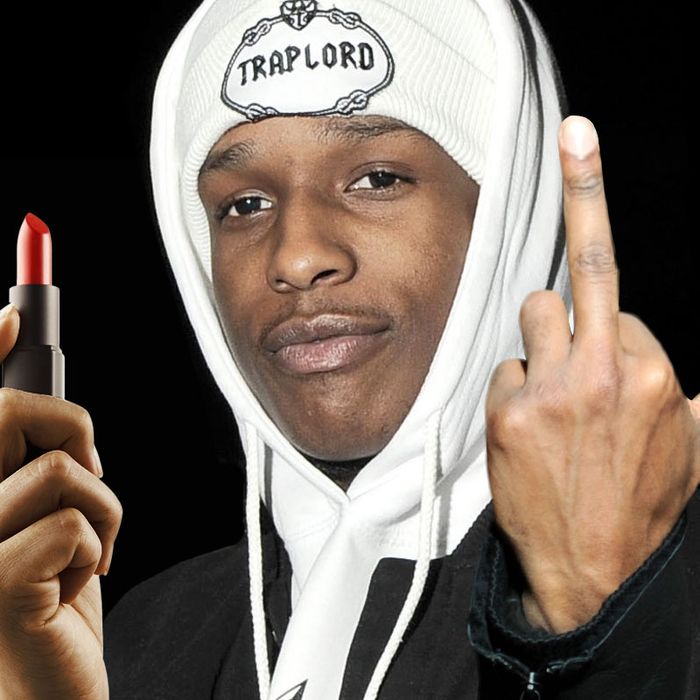 Photo: Nicholas Hunt/PatrickMcMullan.com; Ocean/Corbis
The Coveteur recently sat down with A$AP Rocky and from the interview, we glean that the rapper is one of those dudes who actually notices our beauty moments. In fact, he even has some of his own go-to routines and products. We're sure he spat these sentences out with the utmost confidence but, honestly, what the hell is he talking about? Here are a few of our favorite A$AP Rocky beauty conundrums:
1. "For black people, dirt actually makes our hair grow. I know you probably don't believe it, but it's true. I wash my hair once a week."

2. "Like yeah, your shit is going to stink, you're real, you know?"
3. "But for real, for me, I feel like with the red lipstick thing it all depends on the pair of complexion. I'm just being for real. You have to be fair skinned to get away with that."
Knowledge is power.