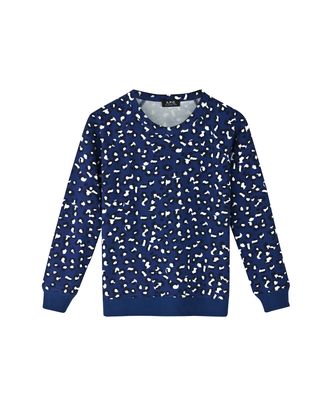 Photo: Thierry BEZOS/Quais de L'Image 2010/Courtesy of A.P.C.
The seesaw weather typical this time of year requires a bit of imaginative dressing — cool mornings followed by a warm afternoons require light layers, like this whimsical novelty sweatshirt from A.P.C. The colorful leopard print is a twist on the classic pattern and the fitted silhouette keeps the look from being sloppy. Pair with a slim pencil skirt and pumps for occasions that require a dressier look or just throw it over jeans and sneakers when you're running late to work on Friday.
A.P.C. leopard print raglan sweatshirt, $135 at A.P.C.