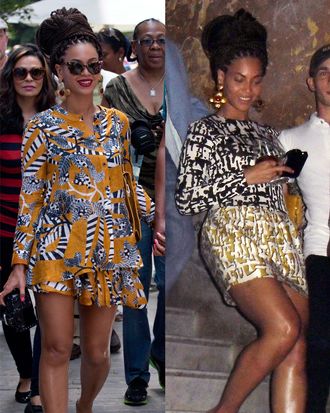 Beyoncé and Jay-Z are in the midst of an impossibly stylish trip to Cuba, where they are celebrating their fifth anniversary. They spent the day sightseeing in Old Havana; Bey wore tropical prints from Thakoon Addition's 2013 resort collection and her long braids in a beehive. The night before, she and Jay dined at a local restaurant with their mothers; Bey wore heels and a dress from Diane von Furstenberg's from 2012 pre-fall collection.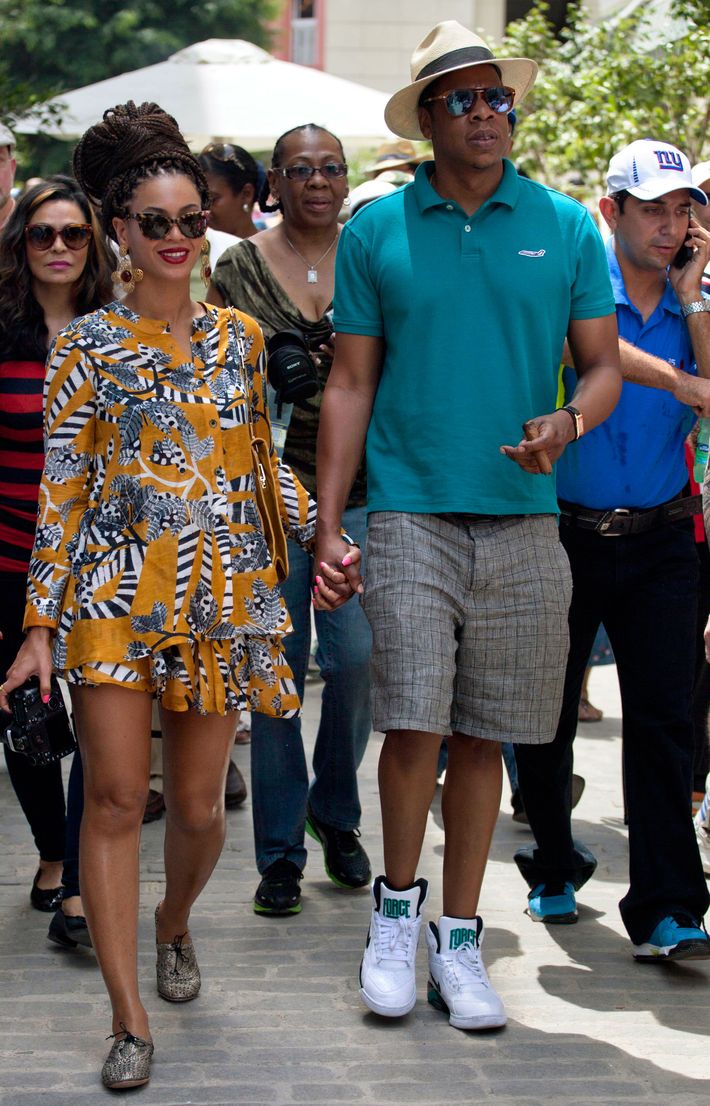 "Solange-y," said my co-worker Hilary, noting the younger Knowles sister's love of bold patterns and the braided hairdo of yore.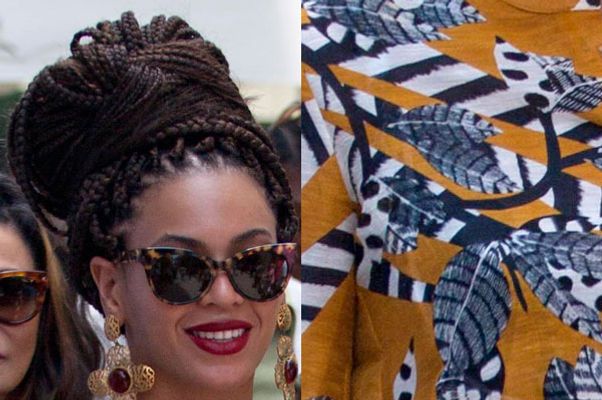 In a new interview with British Vogue, Beyoncé's stylist Ty Hunter discussed her changing style and their history together:
Her style has evolved — she's a trendsetter. We haven't done it yet, but I think that she could just throw a trash bag on and make it look amazing. My job has been so easy because she's an amazing person with an amazing spirit and she just knows how to carry anything that you put on her and make it sell.

If I had to pick a favourite outfit it would definitely be "Crazy in Love." On that shoot, I had an emotional moment where I actually started crying — I started with Destiny's Child and I was suddenly looking in the monitor and I saw a woman. That was my moment of seeing the growth in her and when things started flowing in a new direction — and it was exciting. I knew that great things were ahead and that she would become this icon she is today.
But back to Havana. As befits a tourist, Beyoncé  wore flat Giraffe Walk shoes by day, cap-toe heels by night.
This post has been updated with dress information.