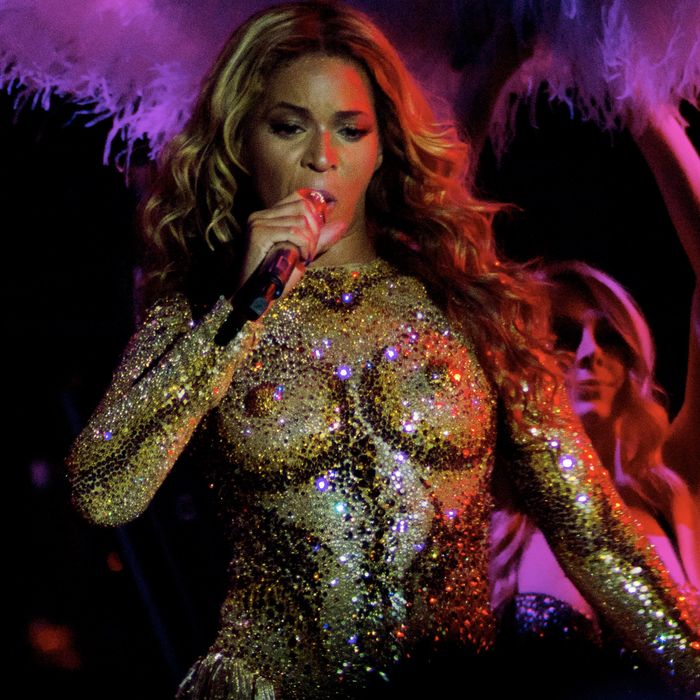 Beyonce's crystallized boobs.
Photo: Kauffman/GoldenEye/Splash News
A rep for the Blonds has confirmed to us that the New York–based fashion label is the brains behind Beyoncé's crystal-studded trompe l'oeil boob costume, which she wore on Monday night to kick off her Mrs. Carter world tour. This makes sense, as the Blonds have been known to show sparkly nipple adornments on their runways before.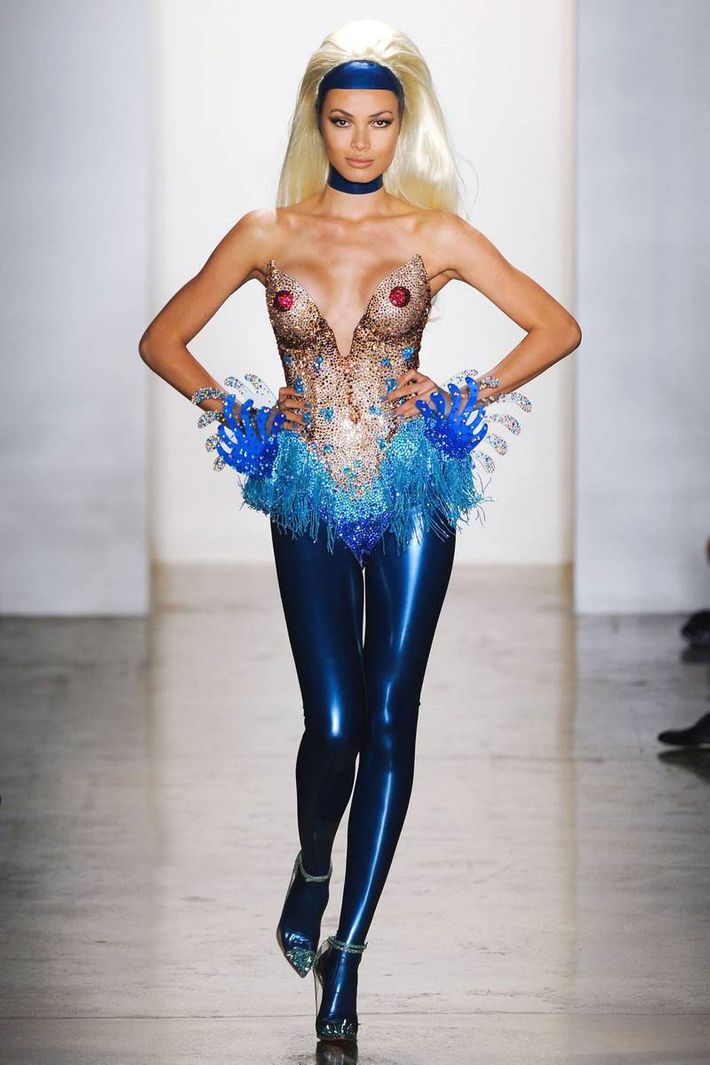 The designers told WWD that Beyoncé's outfit was inspired by Tamara de Lempicka's paintings of the female body. You can see the resemblance: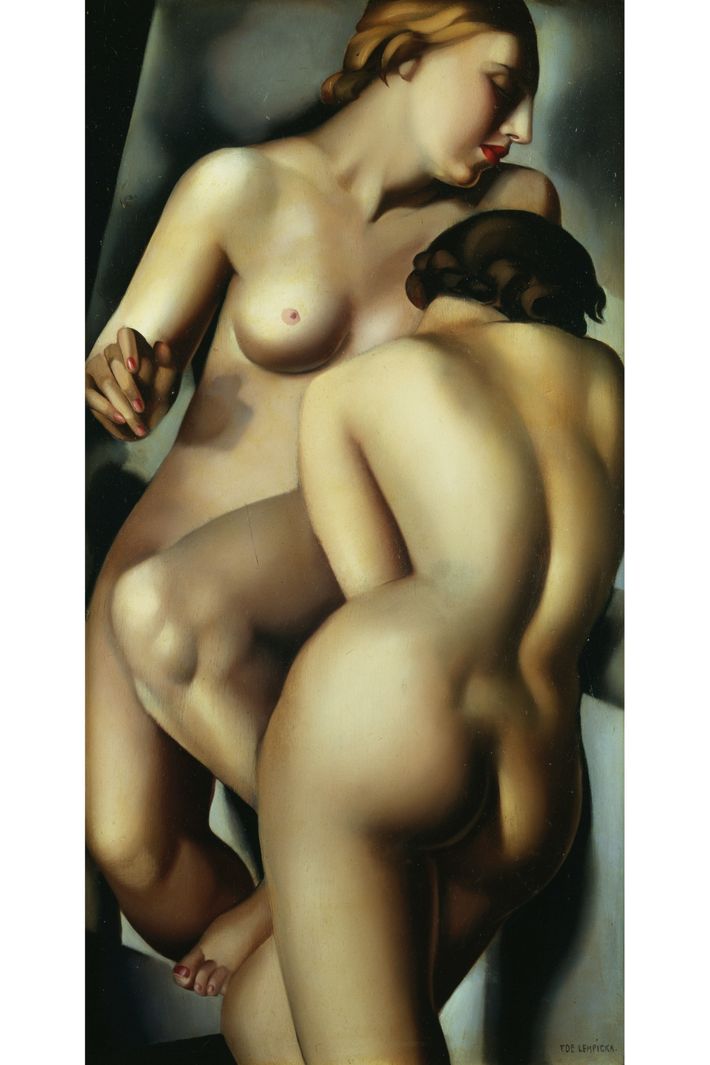 Phillipe Blond says they intended "to give the illusion of being covered in crystallized honey. They hand-painted the design on a custom bustier suit and then "hand embroidered [it] with approximately 30,000 Swarovski crystals that took over 600 hours to apply," according to David Blond. Knockoff attempts will be disastrous — i.e., we can't wait to see people try.