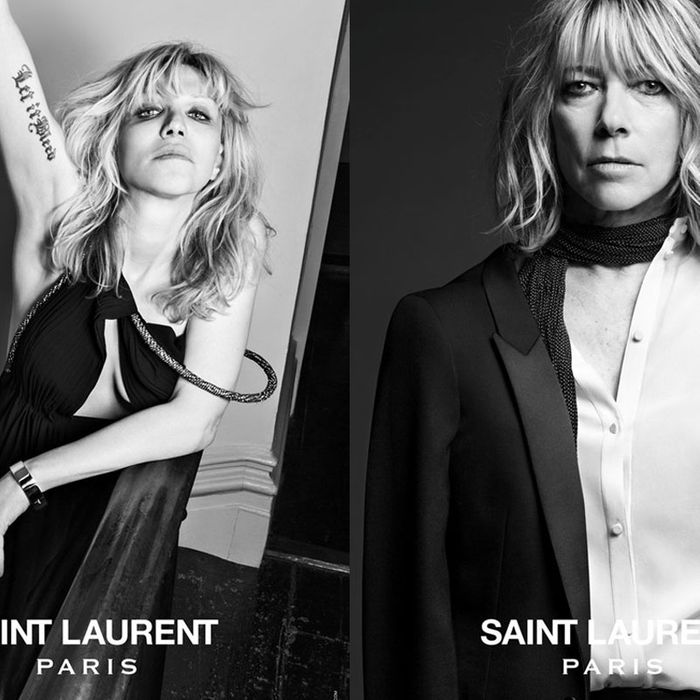 In addition to Marilyn Manson, Hedi Slimane's new Saint Laurent ads also star musicians Courtney Love, Kim Gordon, and, perhaps most randomly, Ariel Pink. The full campaign, which is titled "The Saint Laurent Music Project," consists of ten very Slimane-y black and white portraits, released on Dazed's website today.
Love's inclusion seemed inevitable, as critics across the board recognized her as the main inspiration for Slimane's grunge-themed fall 2013 collection, which inspired her to tweet after the show, "having gasms at the idea of rich ladies buying what we used to wear, finally someone got the actually look exact, no beanies." (She later clarified on Facebook: "No offense to [Marc Jacobs] but he never got [grunge] right. This is what it really was. Hedi knows his shit. He got it accurate and MJ and Anna [Sui] did not.") Anyway, here's Love wearing a tiara and Slimane's dalmatian-print chubby coat on the floor, apparently photographed in her own home.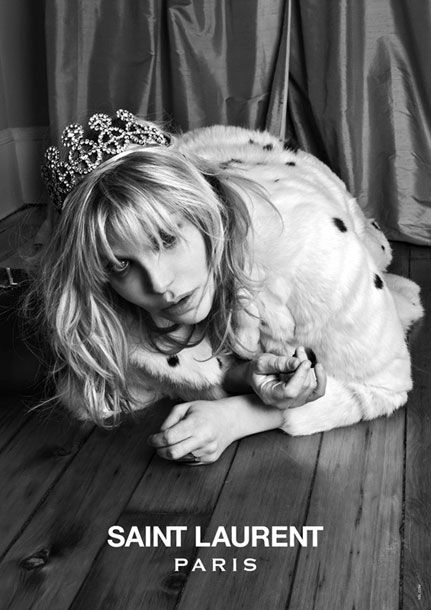 Meanwhile, Kim Gordon, one of rock's grande dames, adds to the nostalgic alternative vibe (Gordon helped produce Hole's first album, Pretty on the Inside, in 1991, so she and Love go way back).
Pink — no, not that Pink — is a recording artist who started his career in the early aughts; he's definitely the biggest outlier of the four, but he fits in with Slimane's preoccupation with the L.A. music scene and black-nail-polish-wearing rock stars in general. Dazed notes the historical context of the musician-centric campaign as well, noting that Yves himself outfitted many a Jagger in his time. See the full campaign in the slideshow.
See the full Saint Laurent fall 2013 collection here.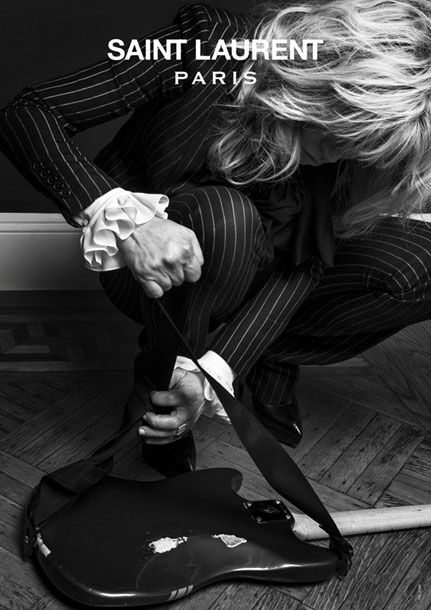 Courtney Love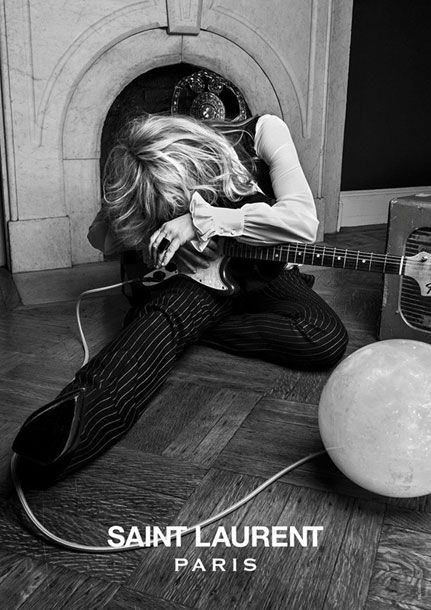 Courtney Love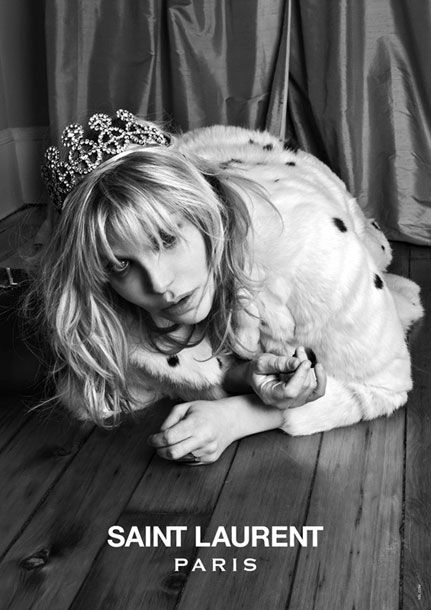 Courtney Love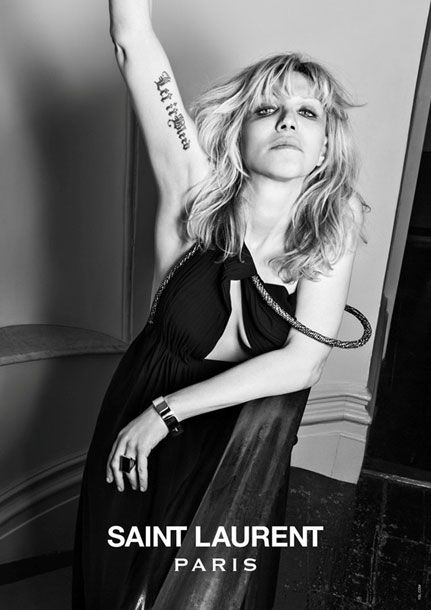 Courtney Love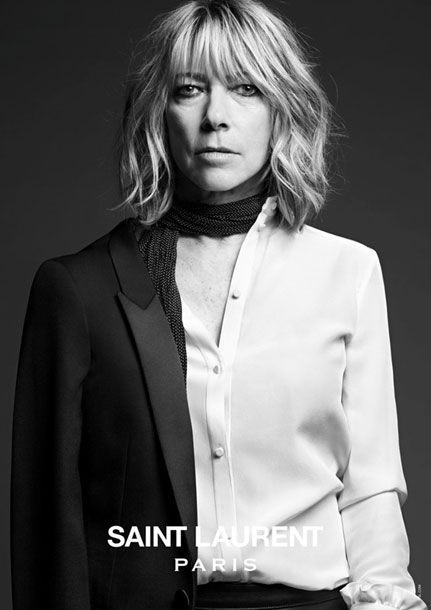 Kim Gordon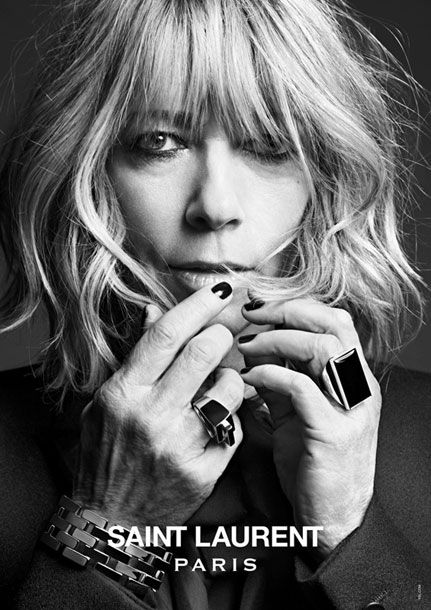 Kim Gordon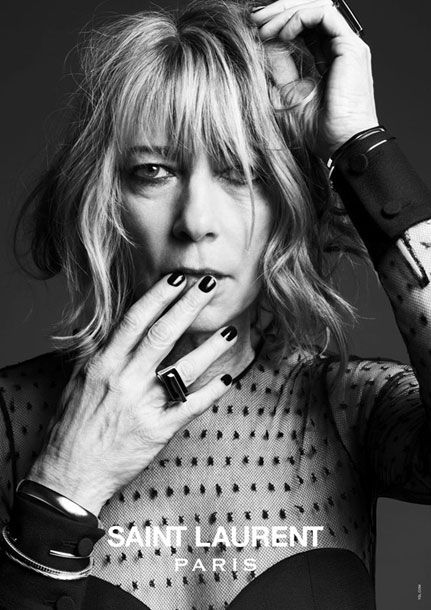 Kim Gordon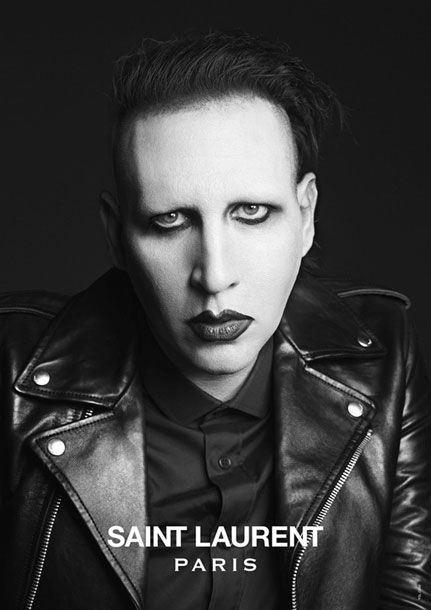 Marilyn Manson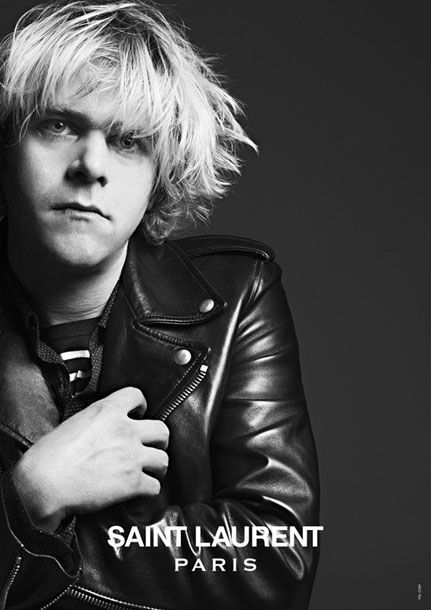 Ariel Pink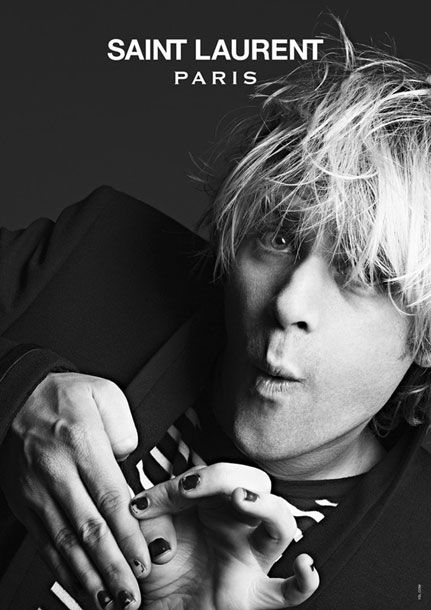 Ariel Pink