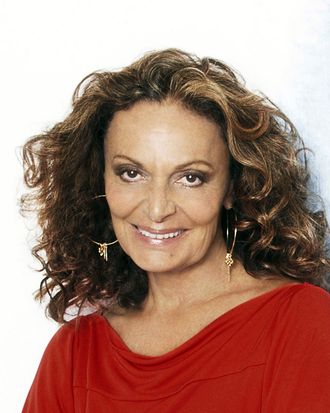 Diane Von Furstenberg will now be solving your quandaries for the Cut. To submit a question, e-mail askthecut@nymag.com.

Dear Diane: Are there any books you've read that have changed your life? —Elizabeth
Life changing is hard to come by, but I was enamored with Anna Karenina. I have read it several times and it never loses its power. In general, I like to read books about powerful women. Cleopatra, Diana Vreeland, Jacqueline Onassis. They all inspire me and have changed my life in some way. I am working on my own book now and relishing in the challenge of telling my story but I think it is so important because we all learn from each other's experiences.

Dear Diane: How can you figure out if a guy is just being nice to you or actually flirting without making a fool of yourself? —Stephanie
Well, I think it's always best to assume he is just being nice and to maintain a certain level of aloofness unless you are sure you want him, then go f0r it! Even in the most casual encounters, there is nothing worse than being needy.
Dear Diane: I read that you buy yourself jewelry every year as a gift to yourself. Do you still do that? What did you buy this year? —Yvonna
I do. I think it is a very empowering thing to do. The most important relationship is the one you have with yourself, so you need to nurture it, like any other. This year I bought some jewelry from Jennifer Meyer, winner of the CFDA Vogue Fashion Fund. I am her mentor for a year!

For more from Diane von Furstenberg, visit her company's blog.