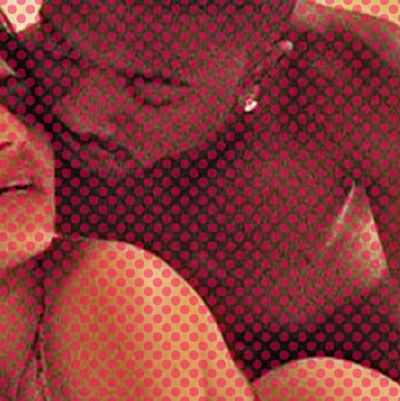 This week Ray J, the R&B singer immortalized in Kim Kardashian's doggy-style sex tape, released a "diss track" called "I Hit It First." It's the equivalent of a teen boy taunting a peer about getting his "sloppy seconds," but in this case, the peer is Kanye West and the "sloppy seconds" are Kim Kardashian.
She might move on to rappers and ballplayers,
But we all know I hit it first …
I hit it, I hit it, I hit it, I hit it,
I hit it, I hit it first (X2)
I had her head going north and her ass going south,
But now baby chose to go West.
If there is a discarded human leftover in this equation, it's not Kim. It's Ray J. He's the last of a dying breed: the sex tape supporting actor, a man or woman whose primary claim to fame is having provided the partnering genitalia necessary for someone else's sex tape stardom.
But to understand the plight of Ray J, we must first understand the demise of the celebrity sex tape. The same day Ray J's "diss track" appeared online, porn megastar James Deen confirmed participating in a "sex tape" with former Teen Mom Farrah Abraham. As Abraham went through the motions of sex tape denial, feigning litigiousness and "shock," Deen described the "sex tape" as a professional, commercially produced porno: "Definitely not dating. Got tested together on Friday and then saw her on set. That is my only experience with the lady." As the Awl's Choire Sicha notes, "This is not a sex tape! This is a good old-fashioned porno. And so we have come full circle."
The celebrity sex tape is dead. Celebrity smut is polarized: There are smutty selfies, and there is professionally produced porn. The middle ground — the two-person amateur at-home video — is passé. Though the rumor of a promising sex tape still occasionally surfaces, as a genre for sex scandal, it's over.
The modern, mass-market celebrity sex tape was born in 1997, when a 39-minute home video of Pamela Anderson and Tommy Lee making love on a boat surfaced online. (And underlined mainstream America's desperation for modems faster than dial-up.) Yes, celebrities filmed coitus before 1997, but the result had never been so widely distributed — or seared into the public consciousness — as Pamela and Tommy Lee: Hardcore and Uncensored. Pam and Tommy said the tape had been stolen; a third party acquired and distributed it. Both participants were famous before the sex tape, so neither could be said to have the "starring" or "supporting" role, nor could their fame be attributed to the tape.
But when the celebrity sex tape was reborn through Paris Hilton paramour Rick Salomon's night-vision camcorder in 2004, the fame dynamic changed. Salomon released 1 Night in Paris by himself, timed to coincide with promotions for Paris's reality show The Simple Life. If Hilton was "famous for nothing," then Salomon was famous for monetizing less than nothing — the mere fact of holding a camera while a famous person writhed beneath him. He monetized his less-than-fame by partnering with porn distributor Red Light District Video, fighting a splashy legal battle against the Hiltons, and joining the "celebrity" poker circuit. In 2007, he enjoyed a two-month marriage to Pamela Anderson. They wed between acts of a Las Vegas magic show, solidifying Salomon's role in the public imagination: a man attached to a penis that has sex with women famous for having sex.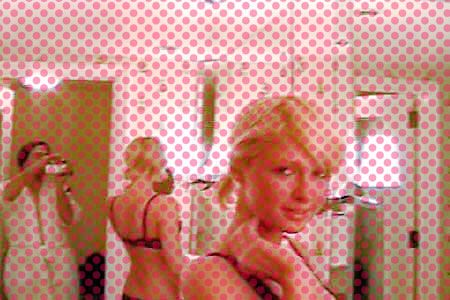 But 1 Night in Paris only enhanced Hilton's fame. Immediately thereafter, quasi-professional "sex tapes" began to appear on the market. Female wrestler Chyna approached Red Light District Video with 1 Night in China, an amateur video shot with her fiancé. She followed Hilton's lead by then crossing over to reality television, appearing on The Surreal Life the next year. She would eventually star in three professionally produced pornos — two of which were presented as sequels to her sex tape — and several reality shows.
By the time Kim Kardashian arrived on the scene in 2007, we knew the routine. Kim Kardashian: Superstar catapulted Kim to fame nine months before Keeping Up With the Kardashians' debut. To this day, there are rumors that the Kardashians orchestrated the leak. (Most notable accuser: Kim's ex-husband Kris Humphries.) Given the strenuousness of the Kardashians' legal battle against porn distributor Vivid, I've always been inclined to believe the family was not behind the leak. On the other hand, the Kardashians do have an uncanny ability to take what the Hiltons did first, and capitalize in a way no one thought possible. Kim wasn't a "superstar" when her sex tape came out, but she is now.
But the Kardashians' greatest success is in their ability to adapt. After conquering porn and television, Kim turned her attention to social media. As the most-followed person on Instagram, Kim Kardashian is the queen of the selfie — the form that has, in some ways, inherited the sex tape's legacy. Whereas sex tapes are few and far between, explicit celebrity selfies — usually taken for sexting purposes and generally released after a phone or e-mail hack — appear online in regular waves. Vanessa Hudgens, Scarlett Johansson, Rihanna, Christina Hendricks, Olivia Munn, Miley Cyrus, Blake Lively — even George W. Bush, if a painted self-portrait in the shower counts.
So what happened to sex tapes? Did starlets stop making them? Or did the economics of celebrity smut simply change? Now that homemade celebrity nudity is available for free en masse — from hackers, from social-media-enabled starfuckers, and from social-media-enabled celebrities themselves, sometimes by accident — perhaps the value of the sex tape has diminished, while the betrayal associated with selling one has gone up. To make and save a sex tape, in 2013, requires a level of trust higher than the asking price for most sex tapes. When we do see sex tapes, they are either purposefully produced pornography — like Farrah Abraham's forthcoming opus, or the works of Karissa Shannon and Danielle Staub — or a bizarre anomaly, like Hulk Hogan's recent sex tape, which he claims was filmed without his knowledge. (And with the permission of his lover's husband. Like I said, bizarre.)
And that leaves us with Ray J, a human relic from a nearly unrecognizable epoch of celebrity, Before the Common Era of Kardashian. Lamenting the weakening definition of "sex tape," Sicha concludes, "ALSO MY GOD, we are calling them 'tapes,' that is so unreal!" If Ray J is looking for a second act to help market his "diss track," I know at least one former Teen Mom who may be in need of a sequel co-star soon.