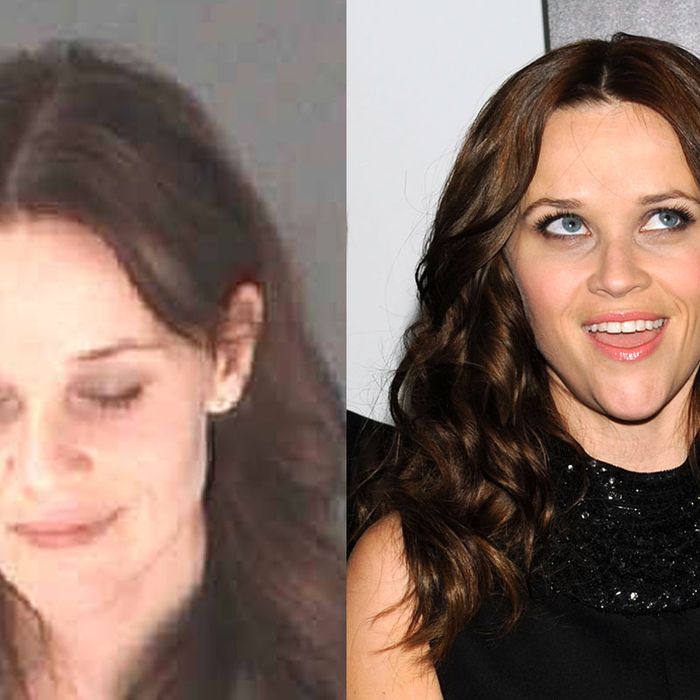 When it comes to her public image, Reese Witherspoon usually has her shit locked down tight. She rarely weathers negative press, even during high-profile relationships Ryan Phillippe and Jake Gyllenhaal. Her reputation is one of control; her production company is called Type A Films. But this weekend in Atlanta, she drunkenly berated a police officer who arrested her husband, Jim Toth, for a DUI. "Do you know my name?" she demanded before her arrest for disorderly conduct.
Witherspoon's mug shot featured a look of embarrassed acceptance. (Or drunk exhaustion?) Her face is downcast with a knowing smirk. It's the same expression I imagine her making during her chagrined apology: "I clearly had one drink too many and I am deeply embarrassed about the things I said … I have nothing but respect for the police and I'm very sorry for my behavior."
Two days after her arrest, Witherspoon attended the premiere of her new movie Mud. Her facial expressions were exactly as I imagine them during her arrest.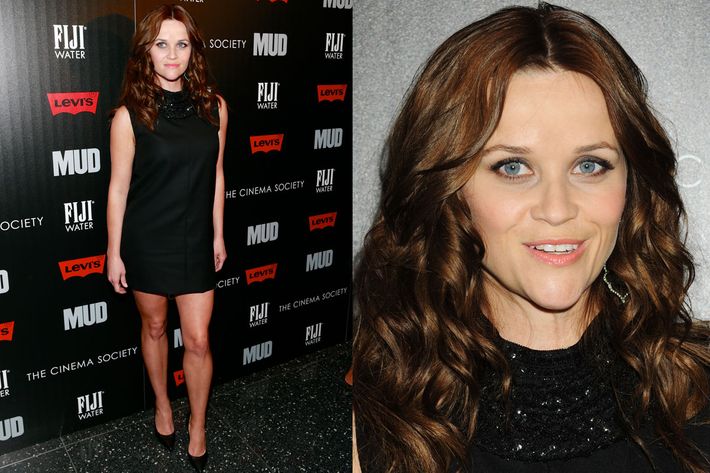 She wore a Saint Laurent dress to the premiere. Told to get back into the car during her husband's arrest, Witherspoon "stated she was a 'U.S. citizen' and that she was allowed to 'stand on American ground,'" according to Variety's summary of the police report. I imagine Witherspoon's Nashville accent coming out at that point. Her chin juts out and she has a know-it-all smirk on her lips, like in the red-carpet image at right.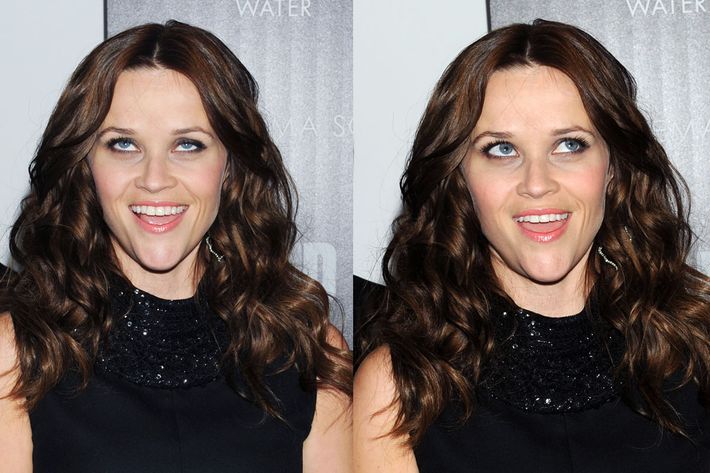 "Mrs. Witherspoon asked, 'Do you know my name?'" continues the report. With petulant glee, she unleashes her inner brat. Playing a trump card is fun, so I'm imagining Reese delivering "Do you know my name?" as a sing-song taunt.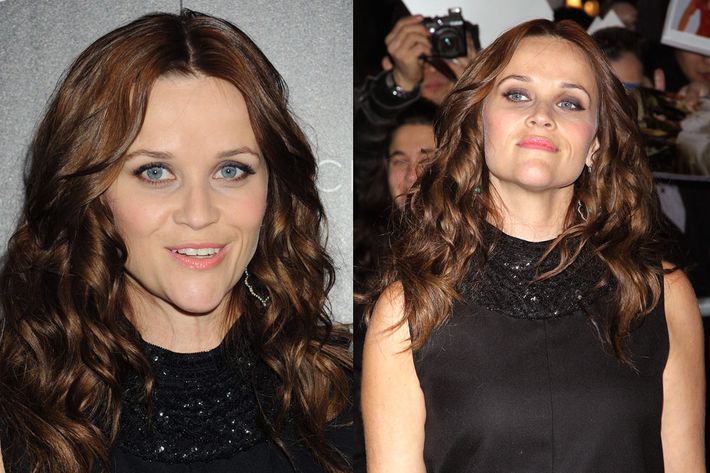 "I answered, 'No, I don't need to know your name,'" the officer continues. "Mrs. Witherspoon stated, 'You're about to find out who I am … You are going to be on national news.'" Smugly amused, is how I'm imagining those lines. "I advised Mrs. Witherspoon that was fine," concludes the drily witty police report. Someone get that cop a screenwriting job with Wes Anderson.
Witherspoon and Toth are due in court on May 22 and May 23, respectively.