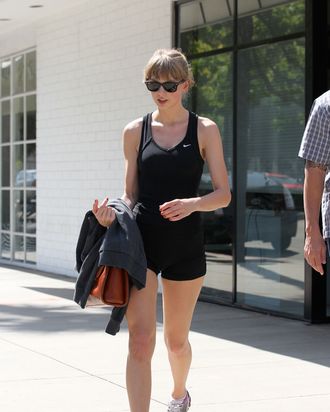 Photo: Jacob/Splash News/Corbis
On Sunday, Swift was spotted leaving the Tracy Anderson gym in her best Nike Dry-Fit blacks, with perfectly flush cheeks and lips. Her signature, blunt-cut bangs looked great (not gross) even though some wisps were matted down to her forehead with sweat. She exuded good health and radiant 23-year-old youthfulness. We've rounded up a few products that can help approximate that same rosy glow.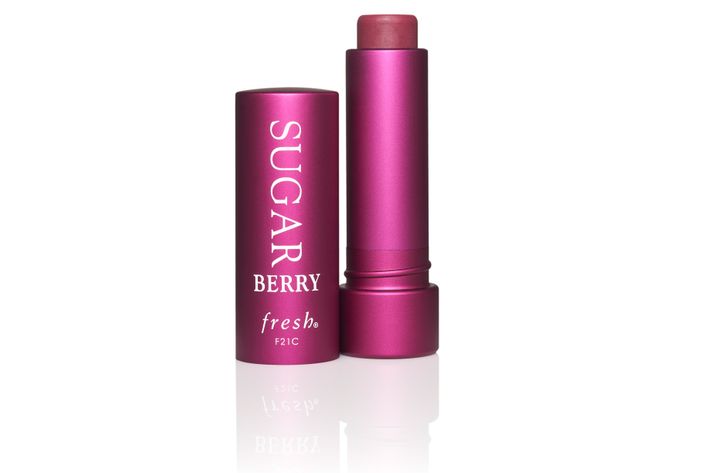 In real life, post-workout mouths tend to look chalky and a bit dehydrated because chances are, you haven't had a moment to apply Chapstick mid-spin-session. So you're going to need a swipe of a berry stain, like Fresh's Sugar Lip Treatment in Berry, to mimick her tender-looking pout. A girl like Swift is always prepared, and in this case, against the paps, so she's likely to keep an array of lip tints in her schoolgirl satchel.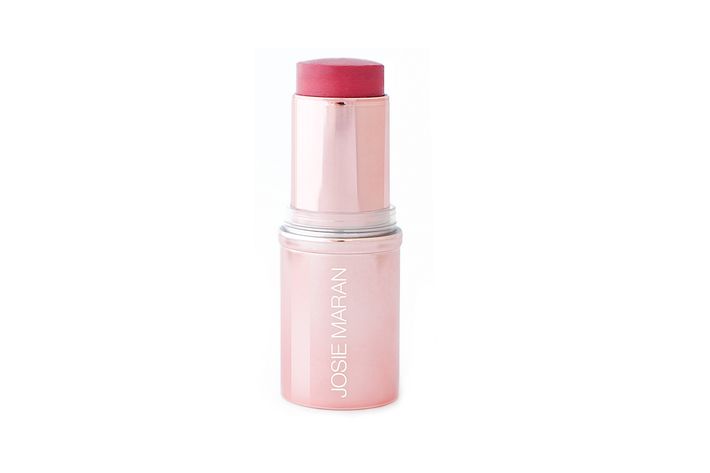 To fake her Jane Austen–esque cheeks, dab some precisely placed, easily blendable cream blush on your cheeks. Josie Maran's Color Argan Stick gives cheeks that sheer pinkness without having to actually Zumba. The argan oil formula also lends a subtle sheen to the complexion, like the kind of sweat you might drum up after a few TV commercial break crunches.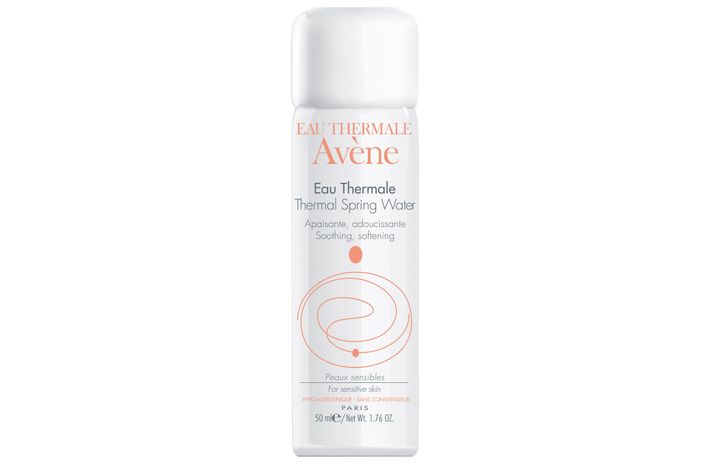 If you're really committed to pulling this look off, you're going to need some fancy sweat. Pull your hair up in a swingy ponytail, take a can of Avene's Thermal Spring Water, hold it about six inches from your face and spray. A quick spritz of this across your forehead and collar bone area will give your face that Swift-approved gym glimmer, not a full-on sweat fest.
Everyone will think you got your yoga on when all you really did was click through all of these.