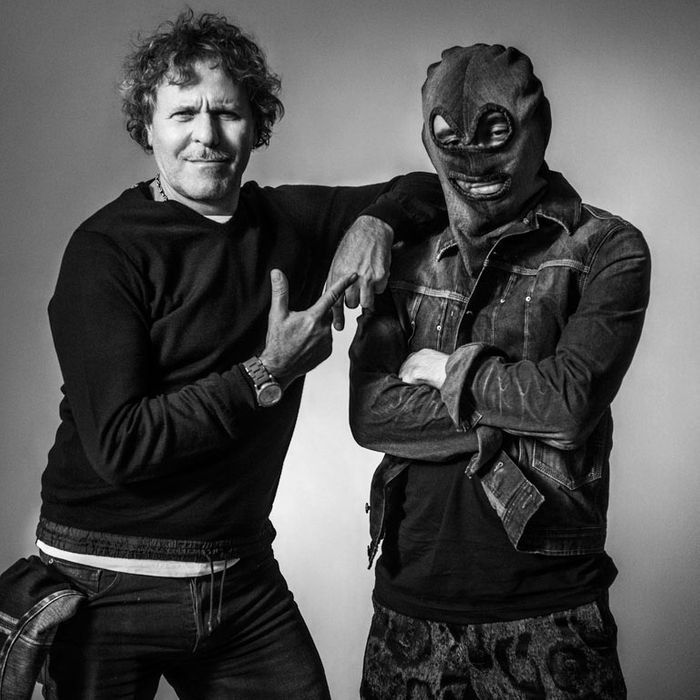 Following days (two) of speculation about Nicola Formichetti's post-Mugler activities, WWD writes he is being appointed Diesel's first artistic director. The brand's founder Renzo Rosso seems taken with the Haus of Gaga creative director, telling the trade, "I finally met somebody as crazy as I am." Formichetti's formal duties include overseeing the "total view of the Diesel brand — product, communications, marketing and interior design. I want him to do bigger things, different things. This is the right man to take the next step for a young company and a brand for people who are young of mind."
The new artistic director mentioned branching out into high fashion and couture and "repeatedly referred to ideas" that should come to fruition in the next five or ten years, so it sounds like a serious commitment. WWD adds that although Formichetti's design feedback might not be integrated before the fall 2014 season, he plans to contribute to this September's ad campaigns.
In a separate interview with V magazine, Formichetti admitted, "We've been talking for about a year … Basically Renzo approached me and said, 'You remind me of myself when I was younger. I want to hand Diesel to you and I want you to make Diesel relevant for modern-day people.' Coming from him it was like, Wow! … In the '90s Diesel was one of the coolest brands. I remember the store in Covent Garden had DJs and hired actors to work there. They were the first high-denim brand, it was a mix of high fashion and street — back then there was no H&M or Uniqlo." He went on, "It also had the marketing. Remember the iconic David LaChapelle campaign with two sailors kissing? It was so shocking. Diesel was in bed with MTV at that time. It was kind of a happening."
Speaking of, what will happen to Gaga? Please let it be JOGG JEANS.