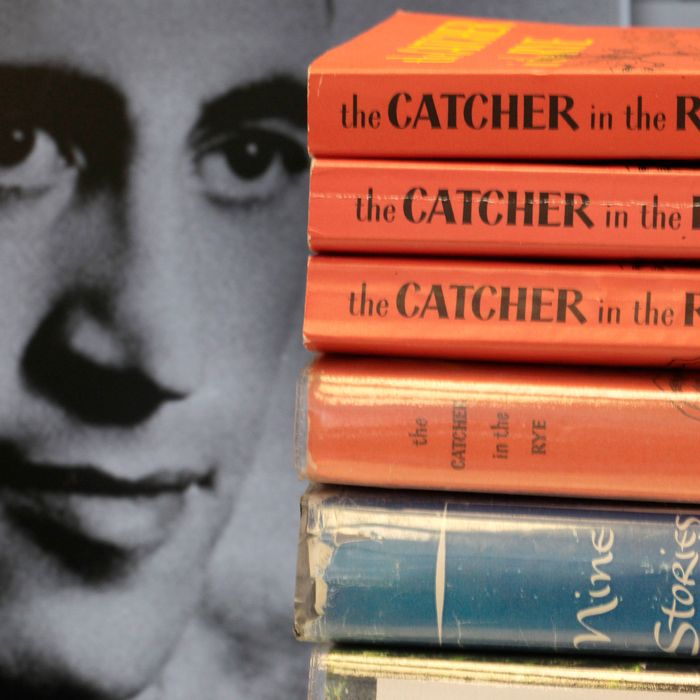 Photo: Amy Sancetta/AP/Corbis
In 1941, a 22-year-old J.D. Salinger corresponded with a 17-year-old Marjorie Sheard, a fan who lived in Toronto. New York's Morgan Library & Museum recently acquired their nine-letter correspondence, which includes Salinger discussing his editors, opining about failed romances, and describing the genesis of Holden Caulfield. He also flirts. The New York Times describes one exchange:
"What do you look like?" he wrote to her on Oct. 9, 1941, asking that she send him a large photograph. One month later he apologized for his brazen request: "I wrote from a mood — and not a nice one."
Sheard, the Times reports, "complied nonetheless." Salinger's next letter begins:
Dear Marjorie,

Sneaky girl. You're pretty.

I sent off my last photo to a little magazine, but I'm having some more made. Rest assured, though, I'm a doll.
Sheard is now 95. She kept the letters in a shoe box until six years ago, when she moved to a nursing home and left the letters with a family member. Sheard and her family sold the letters to the Morgan, which has an extensive Salinger collection, to offset her late-life medical costs.
Related: J.D. Salinger's Women