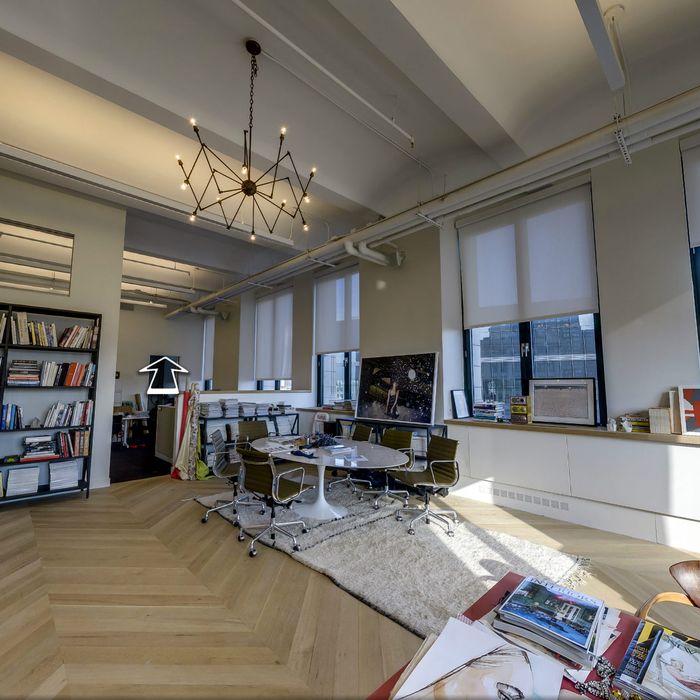 Jenna Lyons's office.
Photo: Fast Company
The latest issue of Fast Company has a long profile on Jenna Lyons, her recent ten-day juice cleanse, and her impeccable taste. But let's not overlook this extraordinary 360-degree "paranorma" of her enormous corner office, photographed by Sam Rohn, that accompanied the piece online. You can zoom in on all of the weird and wonderful trappings of her workspace, including her desk, bookshelves, art, and personal notes — although the faces in her personal photographs are blurred out. Journey with us on a game of "I Spy" while you winnow away the final hours of this dreary Monday.
I spy: a personal note from Tom Sachs addressing her as "sexy," the skin of an entire python, a Globe Trotter vanity case …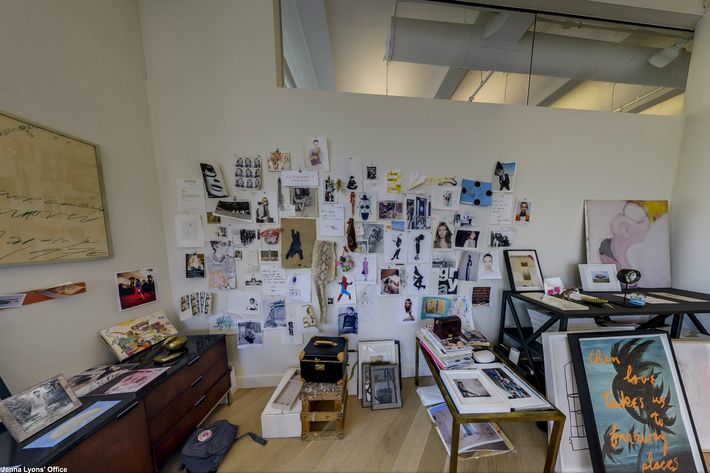 … a plastic party lei, a bottle of Kiehl's Creme de Corps, a photograph of Bill Cunningham, a dinosaur …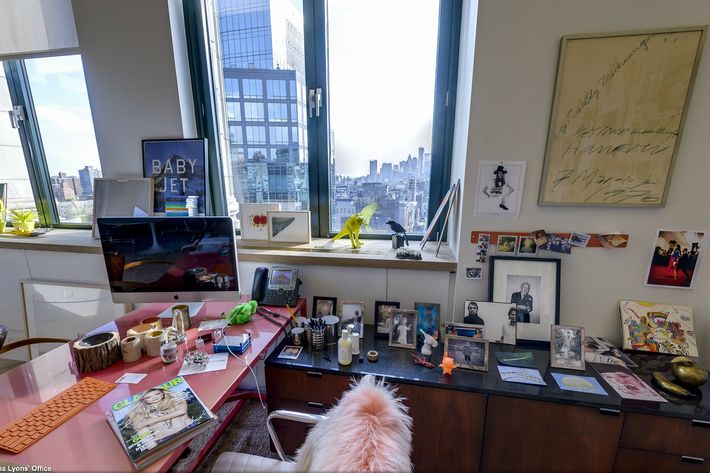 … a watercolor by Samantha Hahn …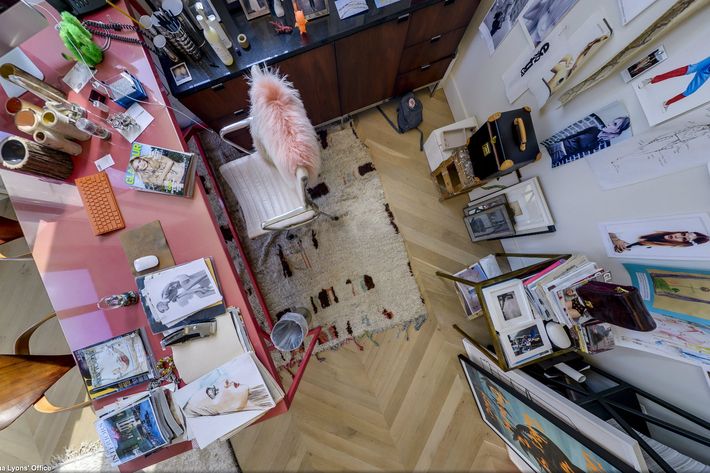 Plus, cheerleading pom-poms, a NASA-emblazoned folding chair, and more here.