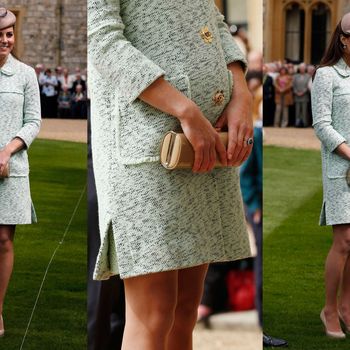 Kate Middleton.
Photo: Olivia Harris - WPA Pool/Getty Images
Kate Middleton has been rather shy for the past few weeks, which made her belly that much more exciting when she showed up at the National Review of Queen's Scouts at Windsor Castle yesterday. She wore a charming Mulberry knit dress with daisy-shaped buttons and a special flap over the midsection to accommodate her growing bump. She also recycled a coffee-colored woven hat that she's worn on several previous occasions. But most notably, she did not wear her trademark sheer hose.
Kate's bare-leggedness surely wasn't owing to temperature: It's in the low fifties in London right now, according to the forecast, and summer weather hasn't prevented her from wearing hosiery before (she's been known to wear it consistently, even in July). It can't be a nod to modernity, either, because nude hose were even more out of style when she was first photographed in them two years ago. So the only logical conclusion is that she ditched the tights and their constricting control tops to accommodate her tummy.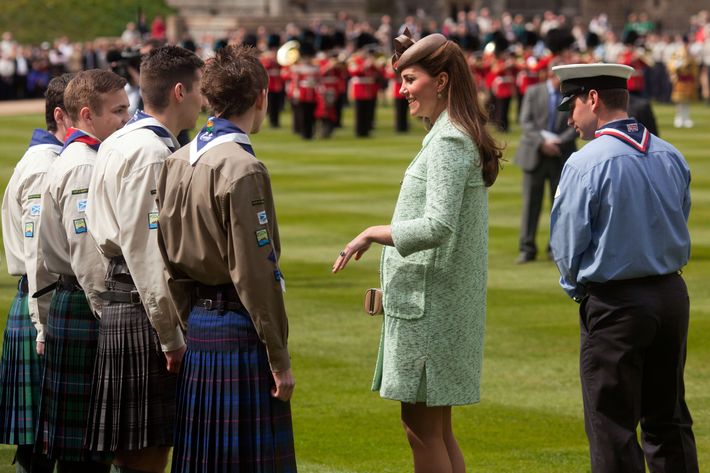 The second most exciting thing about the duchess's visit was that she met Bear Grylls of Discovery Channel fame! He wore an intricately knotted bandanna for the occasion, and she was duly impressed.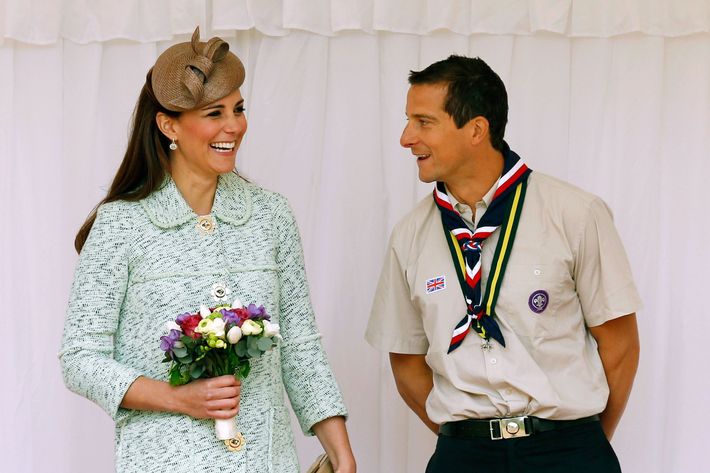 The purpose of her visit was to attend the National Review of Queen's Scouts, which necessitated some harmless flirting with the honorees, as custom requires.