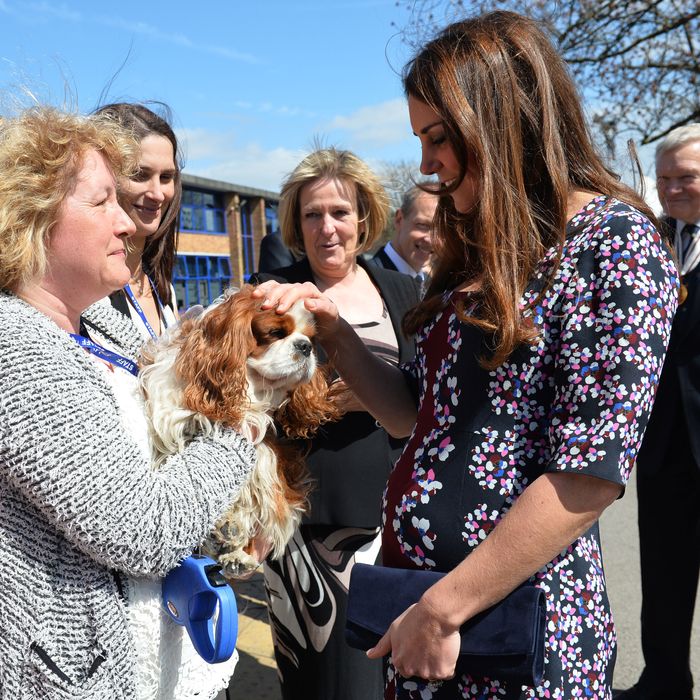 Kate and puppy.
Photo: WPA Pool/Getty Images
Kate Middleton went on yet another hose-less outing today, this time to visit the Willows Primary School in Manchester, England. When she arrived, she proceeded down her usual receiving line of flower-proffering children, starstruck adults, and even an adorable puppy — a Cavalier King Charles Spaniel, so he could probably smell royalty approaching and primly averted his eyes in deference.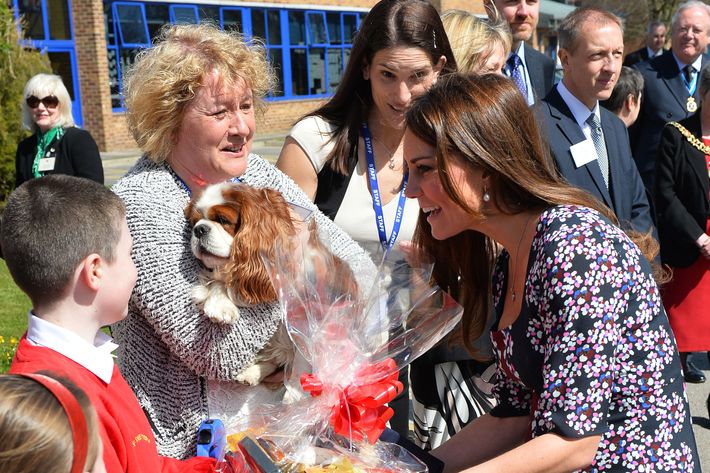 The purpose of Kate's visit was to launch a new counseling program at the school. This involved making a brief speech and delicately sprinkling a shovelful of dirt atop a freshly planted willow tree. One student was so unimpressed with her gardening efforts that he had to look away.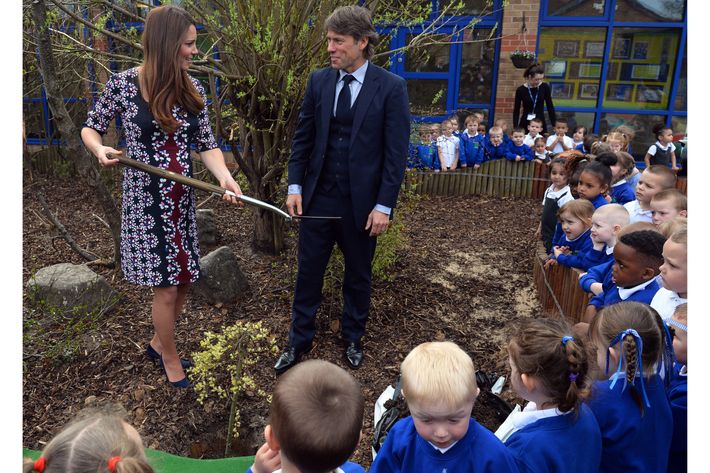 To be fair, mucking around in heels on a flowerbed while pregnant takes some doing. Of all the days for her to leave her wedges at home! In other news, her Erdem dress looks very pretty.