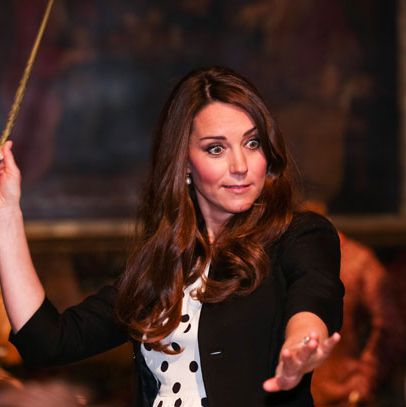 Photo: WPA Pool/2013 Getty Images
A conversation between myself and Cut Sally, a self-proclaimed Harry Potter expert, upon our discovery that Kate Middleton visited the set of Hogwarts at Warner Bros. Studios in Leavesden today:
Sally: Well, she was already perfect, but now she's LIVING THE DREAM.
Charlotte: What do you think that wand feels like? Do you think it's just like, a stick?
Sally: Well, I won't lie to you. I have felt a Harry Potter wand before.
Charlotte: AND?
Sally: It is quite stickish. But hers would be made of mahogany and rolled in fairydust, probably.
Charlotte: Any guesses for what spells she's casting?
Sally: Well, I'm no expert. (Just kidding, I am.) But based on slide five, I'm going to go with "TARANTALLEGRA," which makes you dance like a maniac.
Charlotte: I wonder if they're using them right now.
Sally: Half of me thinks they'll go into some cavernous closet where they store all of the junky gifts they don't want, and the other half thinks they're going to chase each other around their royal sitting room pretending to stun one another.
BUT WAIT. We don't have to imagine it anymore, because there's VIDEO.
Click ahead to see photos of their visit, which also involved a brief inspection of Batman props. Kate was wearing a Ralph Lauren jacket and a polka-dot dress from Topshop that has already sold out.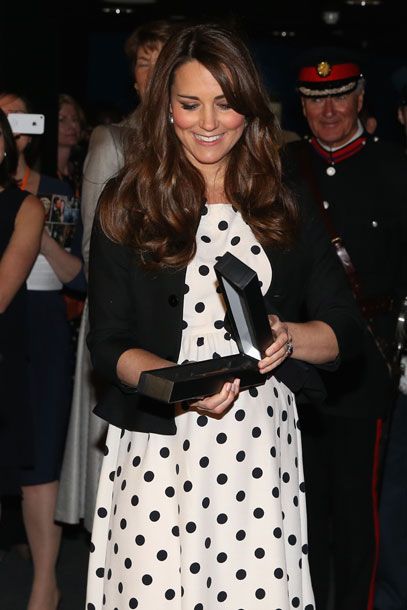 Upon her entrance, Kate was presented with her very own wand, which she GETS TO KEEP. She's probably using it on Prince William's bald spot right now.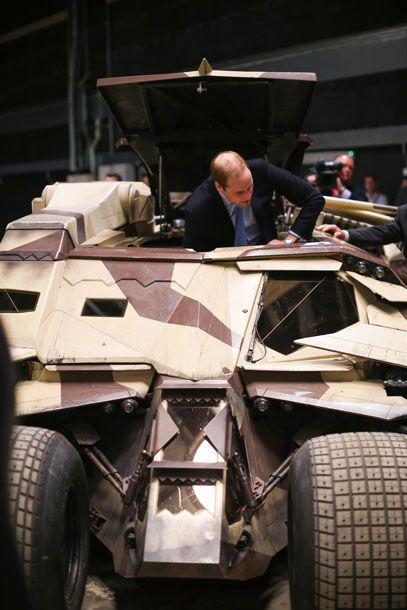 Speaking of, his highness had a great time on "Tumbler," a vehicle used in the Batman movies.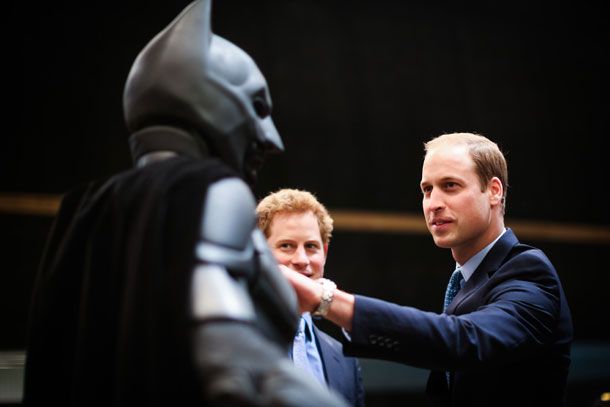 He also got to touch Batman (Christian Bale not included, sadly).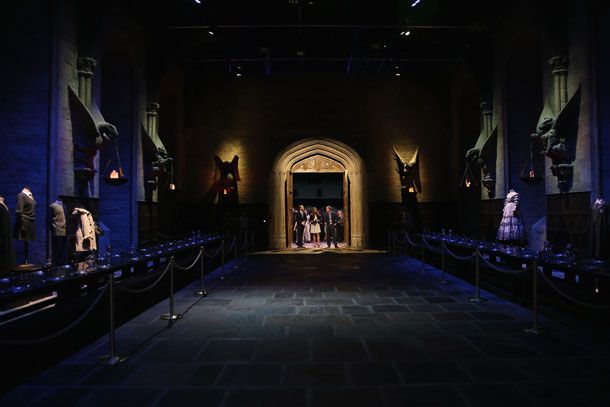 Them they took a stroll down the Great Hall. The floating candles are probably just cropped out of the picture.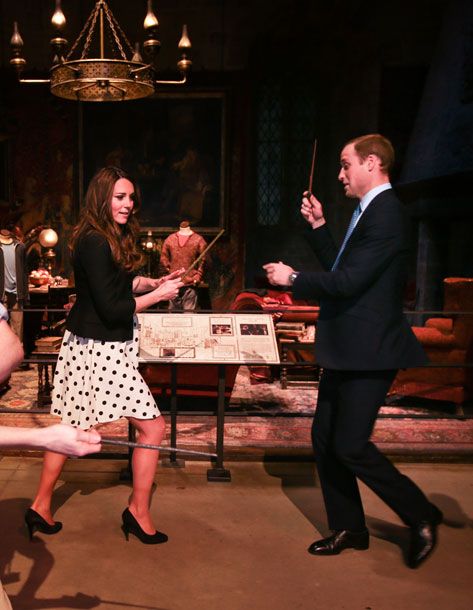 Will looked understandably nervous when Kate confused spell-casting with fencing and began using her wand as a sword.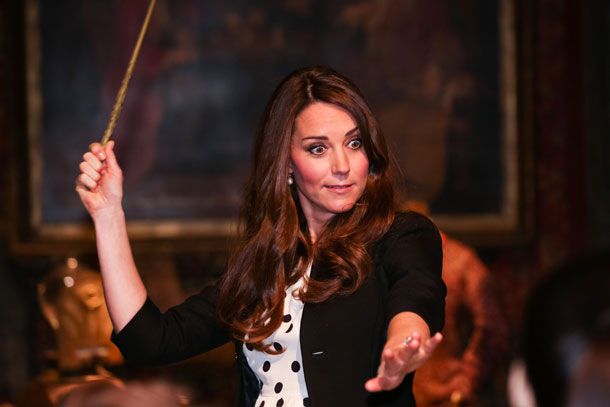 "Hyperemesis Gravidarum!"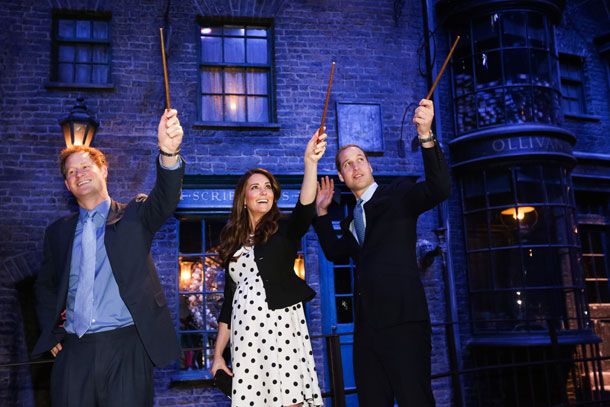 The trio advanced to Diagon Alley, where Harry reminded everyone how much he looks like Ron Weasley.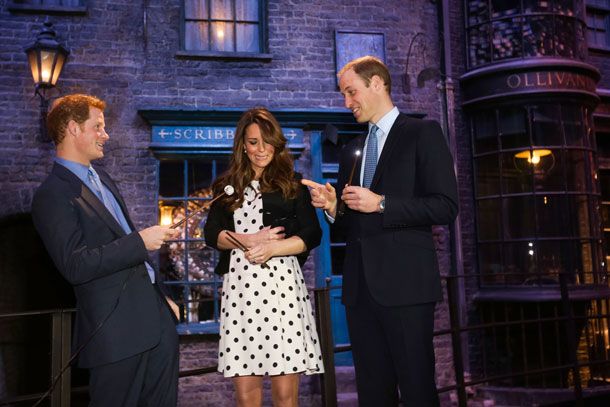 British tabloid The Sun captioned this photo, "Oh look Kate, it's Harry from Wand Direction," and we just can't improve upon that.