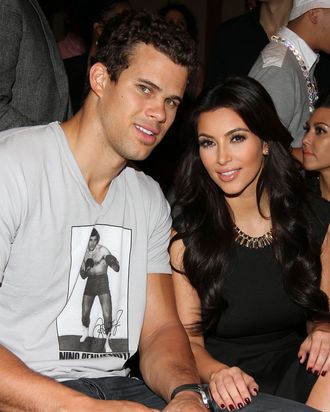 Photo: Jerritt Clark/WireImage
And just like that, it was over: Kim Kardashian and Kris Humphries have agreed to a divorce settlement. TMZ reports that Kris caved on virtually every demand, giving up his request for annulment and receiving not a penny of Kardashian money. He will never get the $7 million he initially asked for, and America will never get to see a Kim Kardashian courtroom divorce outfit. (Here's a picture of her car speeding away from court, though.) If a celebrity goes to court but nobody photographs her outfit, was justice even served?
The marriage lasted 72 days. The legal battle lasted 536.