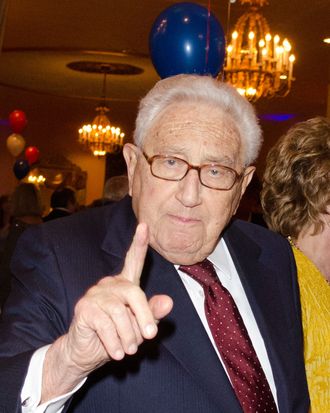 Henry Kissinger strikes a pose.
Photo: Kris Connor/Getty Images
Last Thursday afternoon, Henry Kissinger stumbled upon Carine Roitfeld and her entourage in the midst of a seventies-themed photo shoot for V magazine at The Four Seasons, according to the Post. Chances are he behaved like anyone does when they see a fashion set in the wild — did a double-take, tried not to gawk, snapped a cell phone picture if he was feeling bold, and then continued on his way to lunch. Or! Maybe he hopped right in and struck a pose, because he can.